I tried to search, but I didn't find this kind of Photo Booth-thread. I hope this helps someone who has issues with taking good photos.
So I made a Photo Booth, that's easy and takes only a little time. And it's very cheap too.
What You need, is a cardboard box, some white paper, big white poster or some other big (white) paper or cardboard and Transparent paper. Oh and of course three lights.
Tools you'll need:
-Tapes, strong tape and then invisible (Non colored) tape.
-Scissors
-A Ruler.
-A Knife.
-Black Sharpie.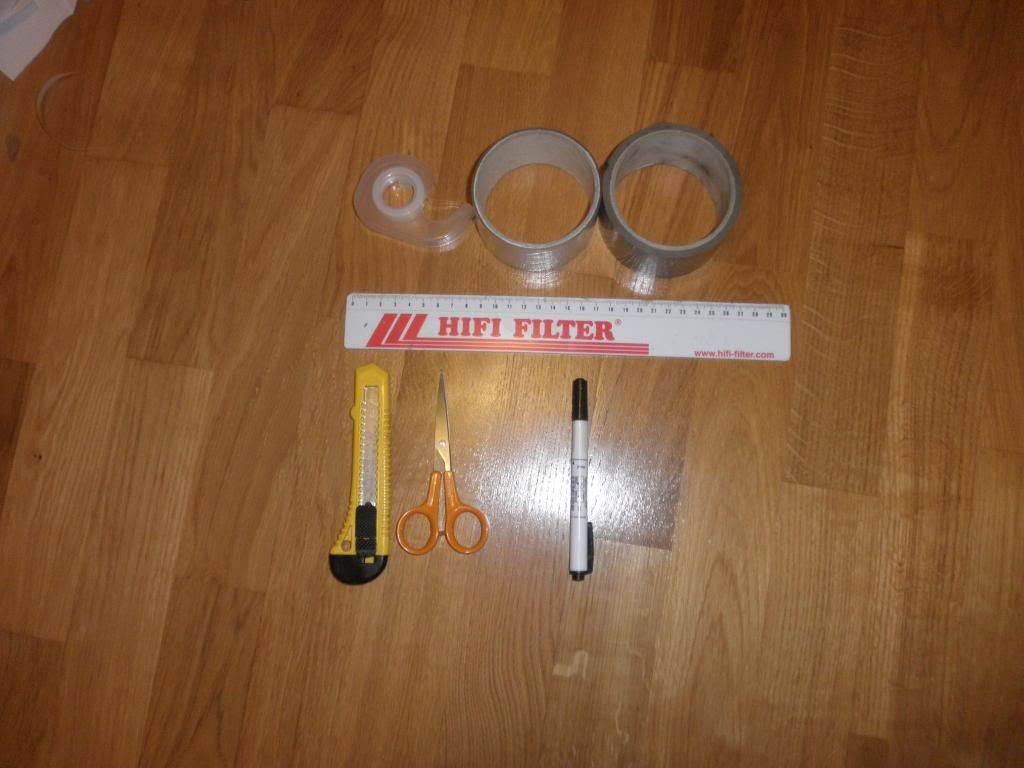 And here is the box: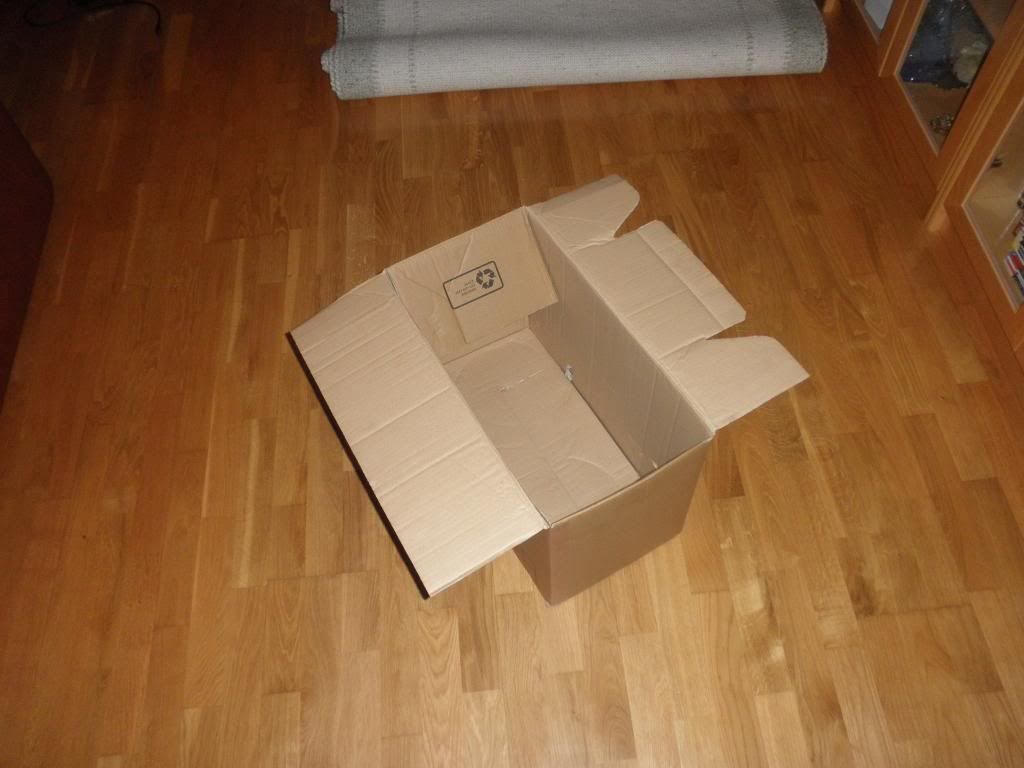 Start by Cutting one end of the box open.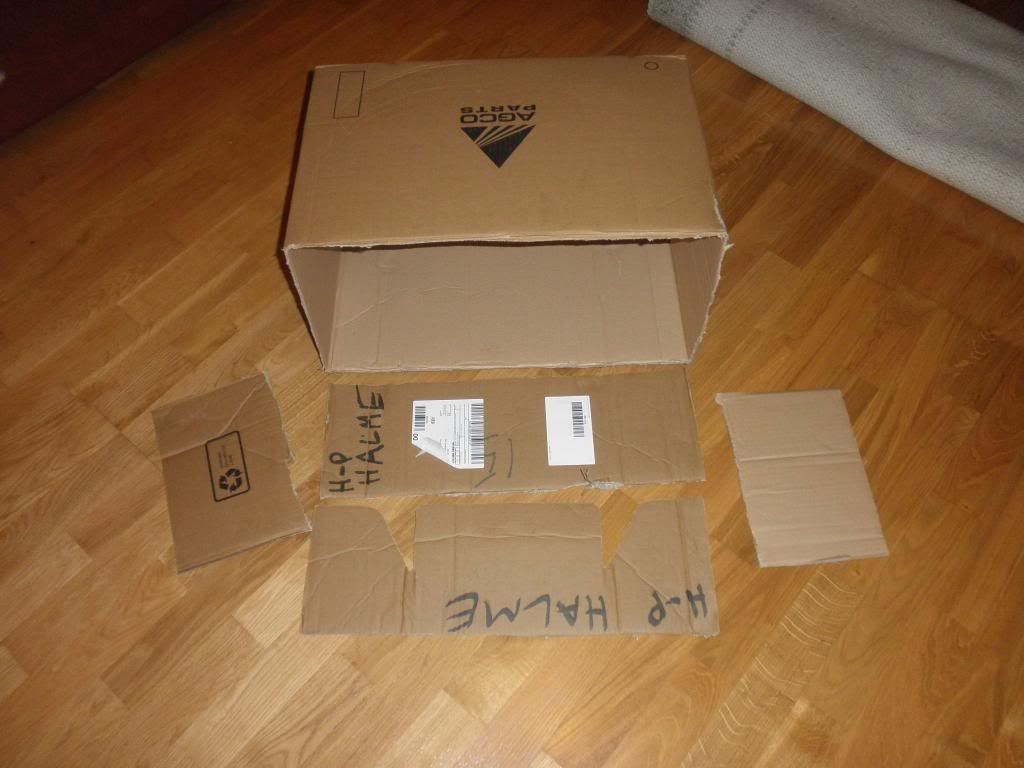 Then you'll need to cut holes to the box, otherwise it will be too dark. Draw the lines where to cut with black sharpie and ruler.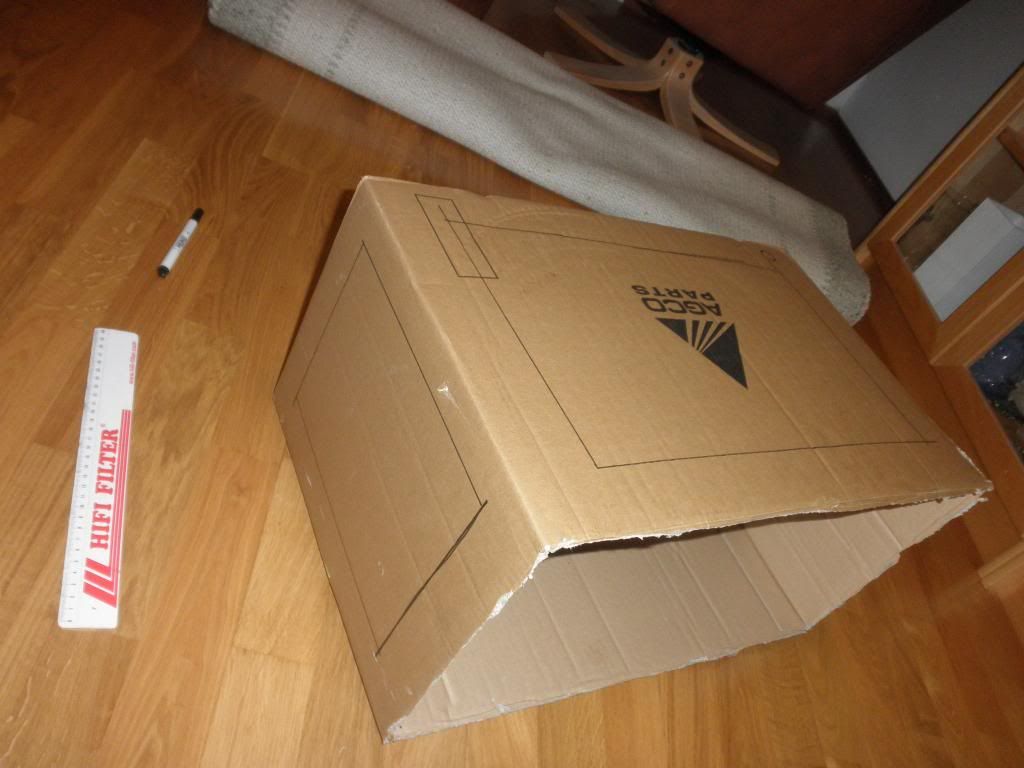 ...And then just cut.