I was looking at some pics of the Imperial Speedster built by Murray Pfaff a few years back (He took a 59 Chrysler Imperial 4 door and cut it down into a 2 door roadster) I started to wonder what other cars that idea could work on. So I picked up a revell 49 Mercury and after cutting most of the quarter panel out between the doors and rear wheel openings and removing the roof I've ended up with a 49' Merc that's about the same size as a first gen corvette. The plan is to make it look like the body it's bare aluminum and I'm thinking about a sheet metal interior with bomber seats. Anyway, heres the pictures..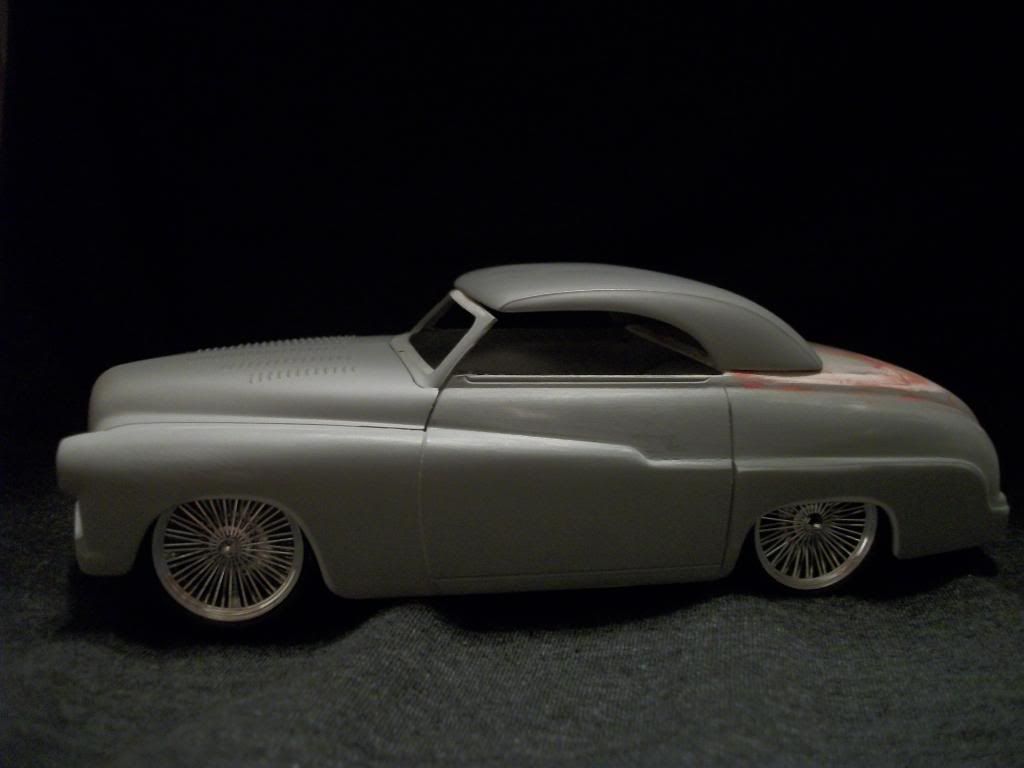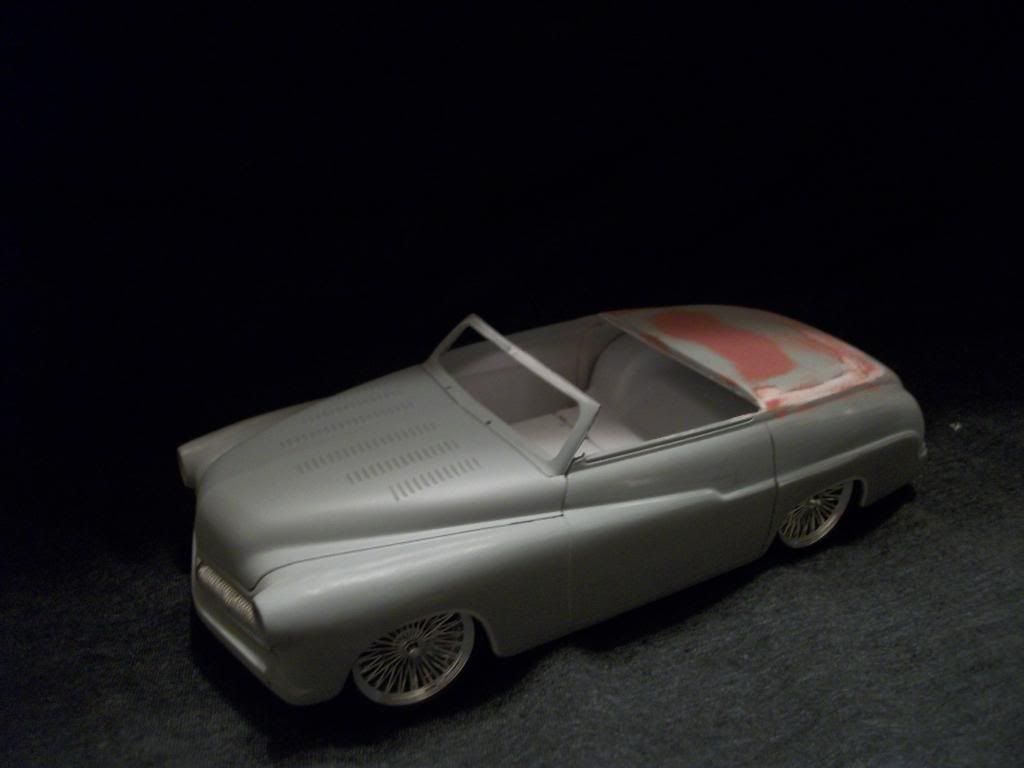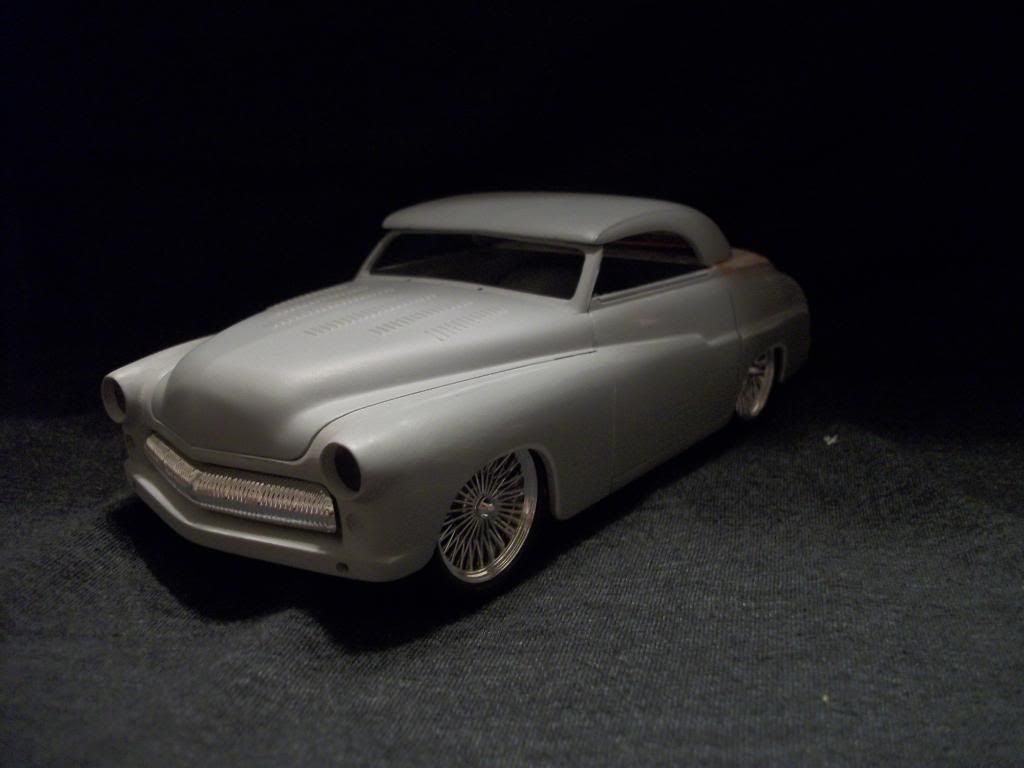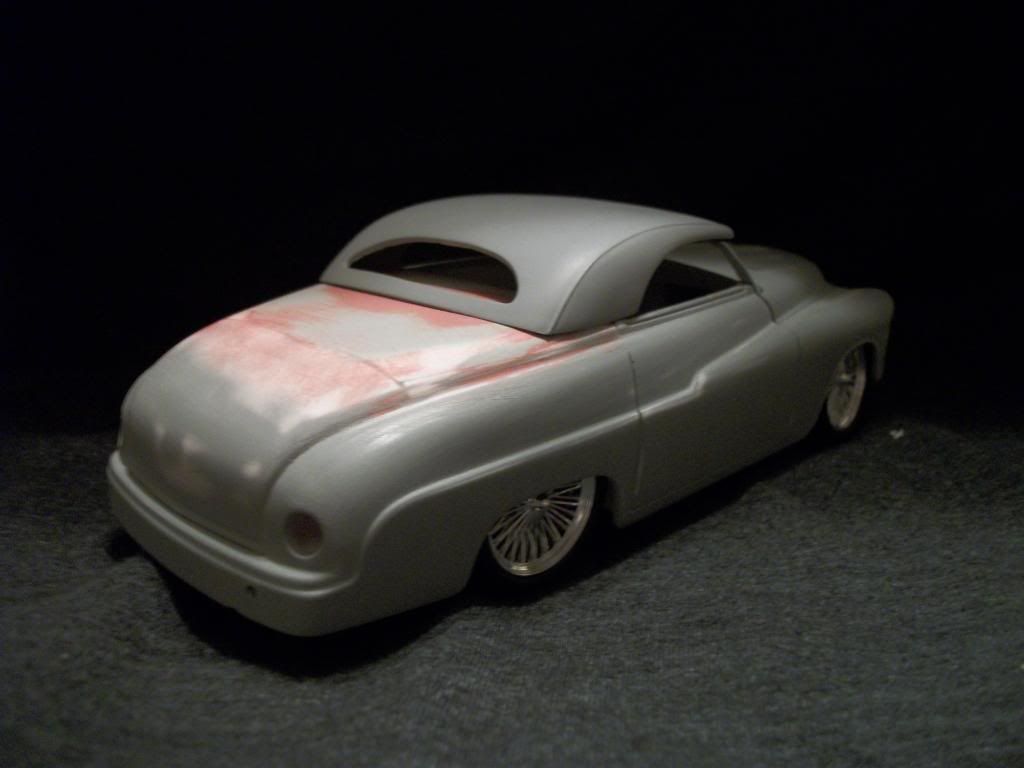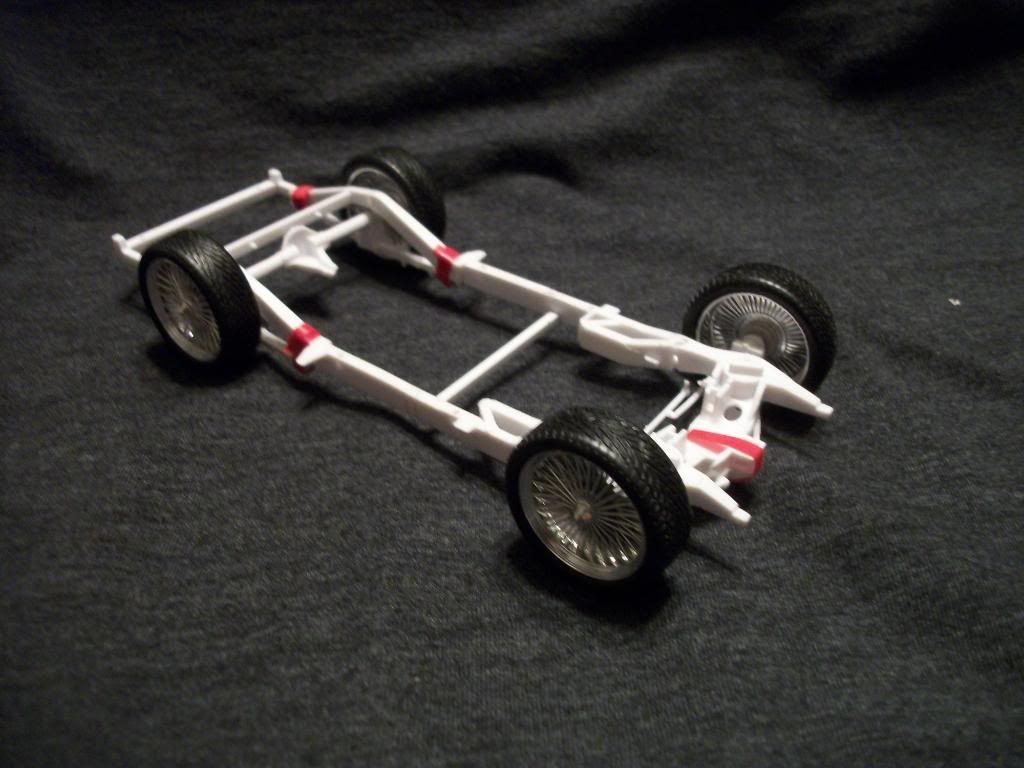 BTW a big thanks to plowboy for the wheels!
Let me know what you think, Billy
Edited by BKcustoms, 04 May 2013 - 08:39 AM.