This one was inspired by a series of illustrations by Eric Black in the Jan. 2011 Rod & Custom. Though they were on model A rails, this is very similar. I MAY channel this car just a tad, as Eric's version looks a little more slender, and that's part of its appeal to me.
Started with another gluebomd with multiple coats of horrible paint.......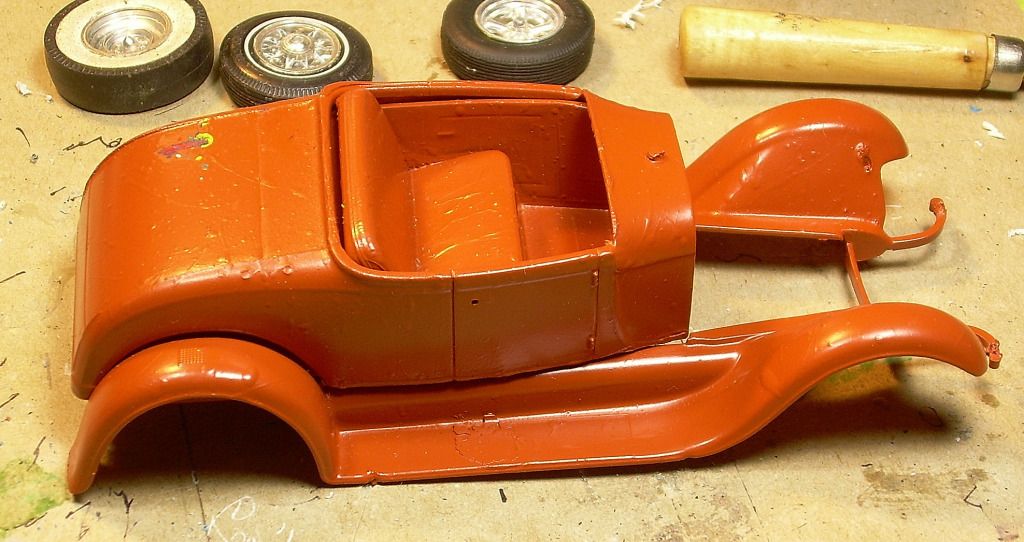 After a 2-day stripper bath, and another AMT '32 blob frame, getting modified.....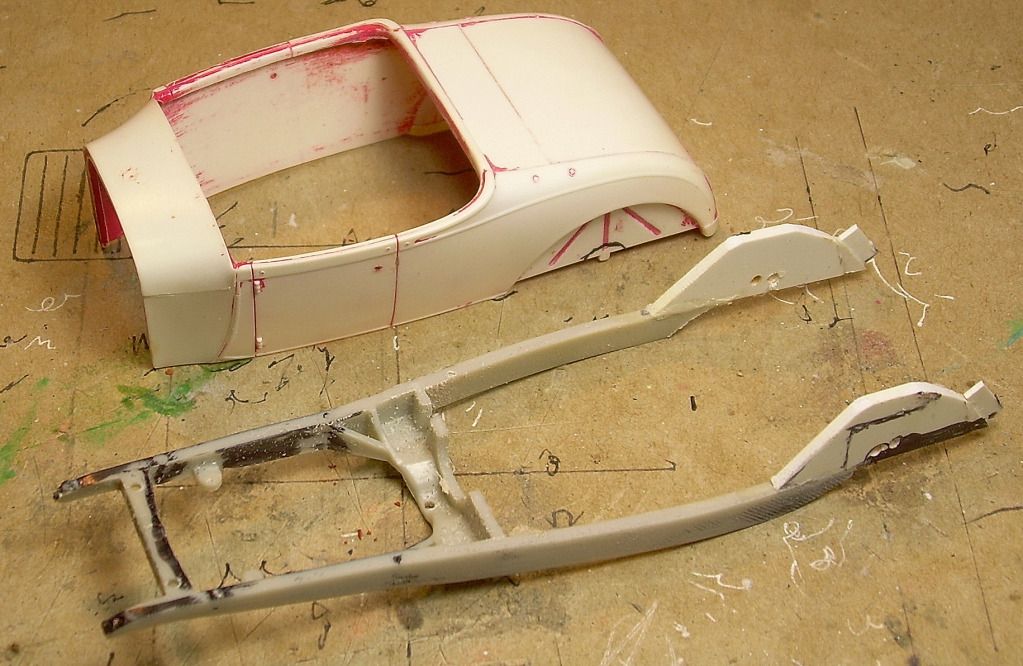 Stance and overall look dialled in. Port spacing on the headers is wrong for a nailhead....I'll fix it. This one will also get a scratched DuVall with a different design.
A mildly-chopped '32 radiator shell leaves plenty of ground clearance, allows the cowl line to flow nicely, and avoids the monkey-face look of a too-severe chop.
A '32 hood gets narrowed to fit the '29 cowl, as well as the '32 shell. Interior will be button-tuft with a vintage-look roll bar hoop.