Just a curb side... or track side I guess! Started with a snap together Mustang GT. Scratch built the cowl hood, turbo inlets in the grill were built out of aluminum tube.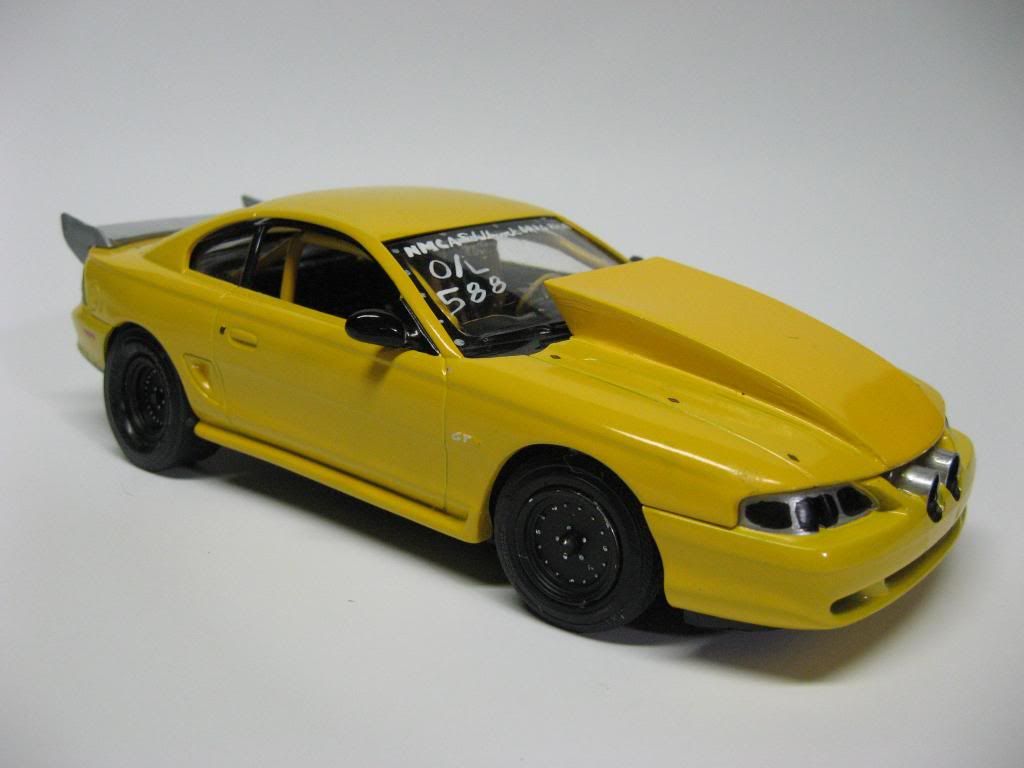 I also scratch built the rear wing out of sheet plastic. Wheels and tires came from the parts box.
I built a chute mount and added the various pull cables, battery shut off, etc. Decals are a mix of Slixx.
The battery push off was made out of a pin.