This is a Renaissance resin and white metal kit.  As you can see, it is pretty flashy…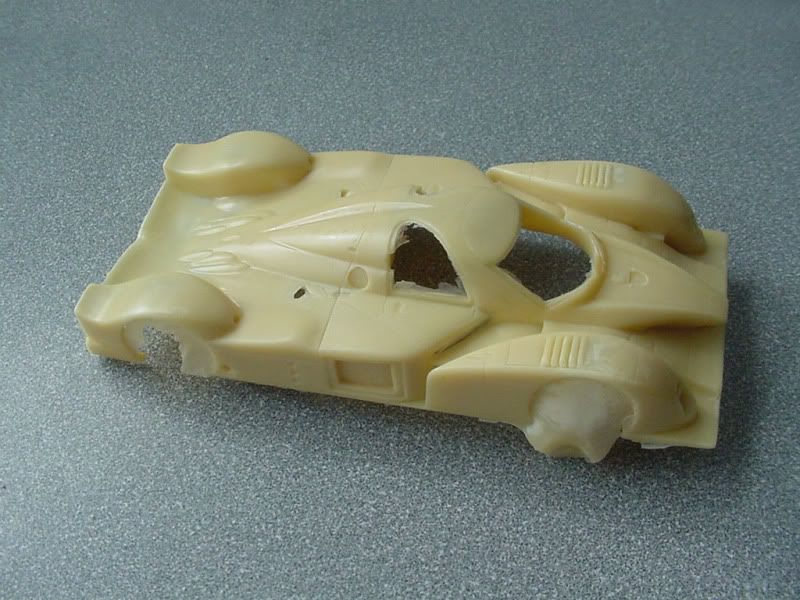 It is also very thin in some places, about 0.002 inches (or maybe less) around the rear wheel wells.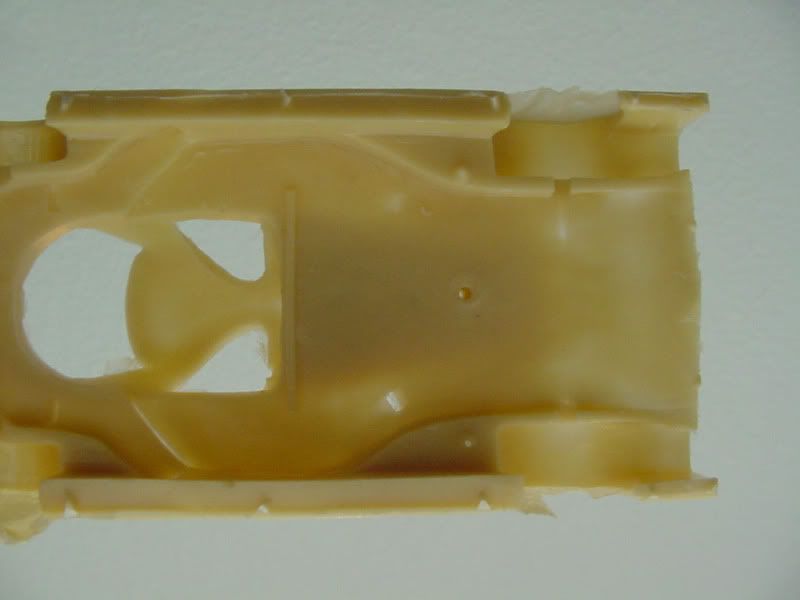 Cleaned up and a base coat of primer…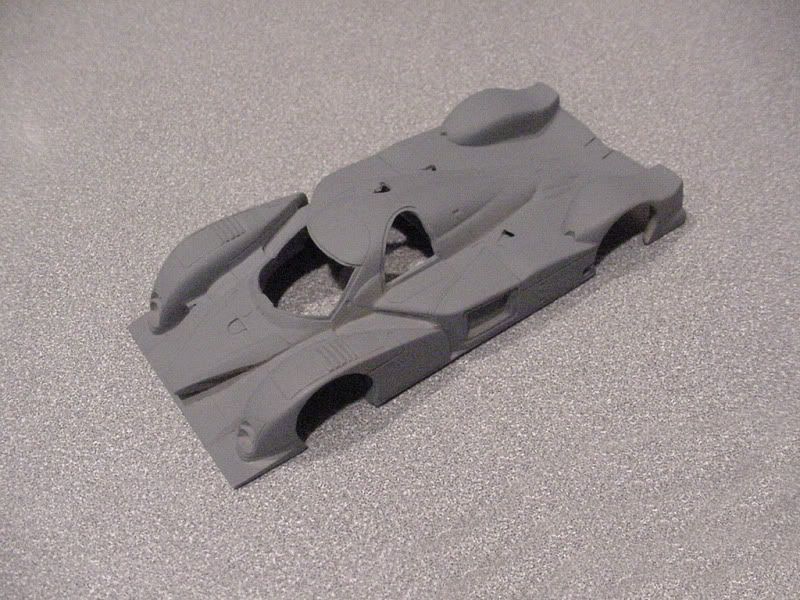 Since the car is satin/flat carbon fiber black, I put a base coat of semi-flat black down.
Some of the brass and stainless parts have been attached and some of the mounting points for little parts have been drilled out too. 
The interior is made up of resin, white metal and PE parts.  Even the wire is included.  Yes, that is a cell phone to the right of the seat.