I got this Lindberg/Model King kit today as a early Birthday Present. It looks very nice kit to me and I bet it can be turned out very nice. With my skills, the end result won't be perfect, but I'm trying my best with it.
I started building today. When I test fitted the kit tires (What I always do first), I realized that they are way too small. But luckily, the solution was easy- I have few packs of Plastic Performance Products' NASCAR tires and wheels, bought from Daytona Beach, Florida. Just next to the Speedway! So I decided to go with them this time.
Also I started the bodywork, a little sanding was required, but not too much anyway. There were only four mold lines, what were easy to remove. Then I sprayed some primer on it. Tomorrow we can see if I can already paint the body... Also I painted all engine parts, tomorrow will start assembling!
This Is The Starting Point.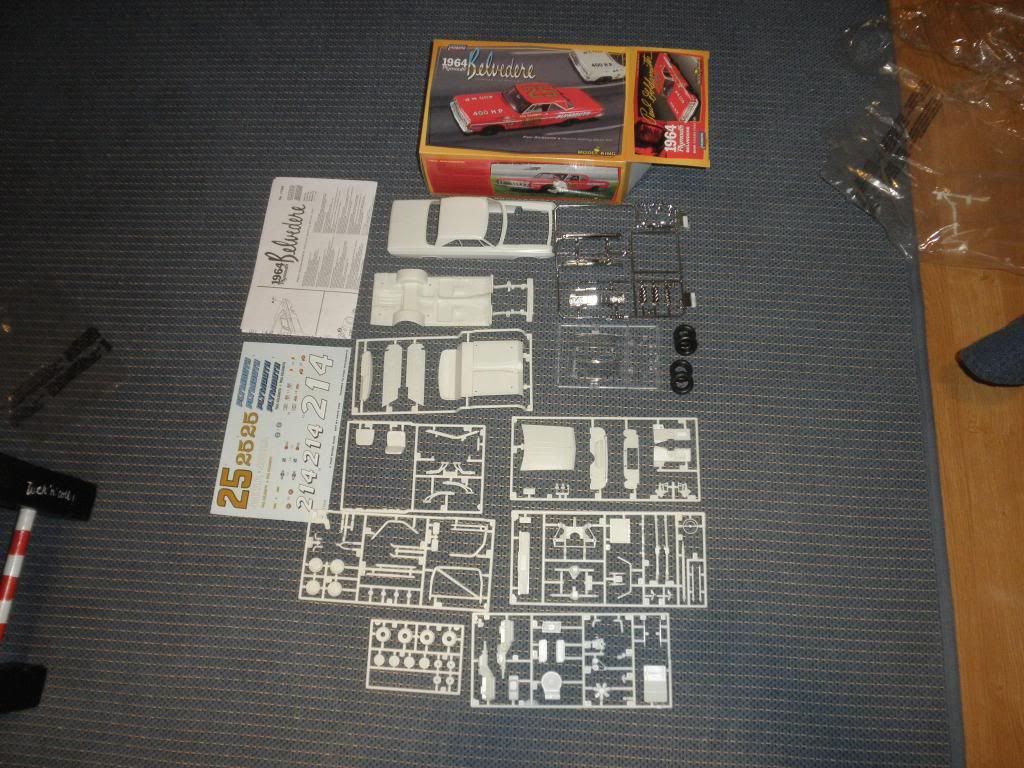 The Tires Are Really Nice.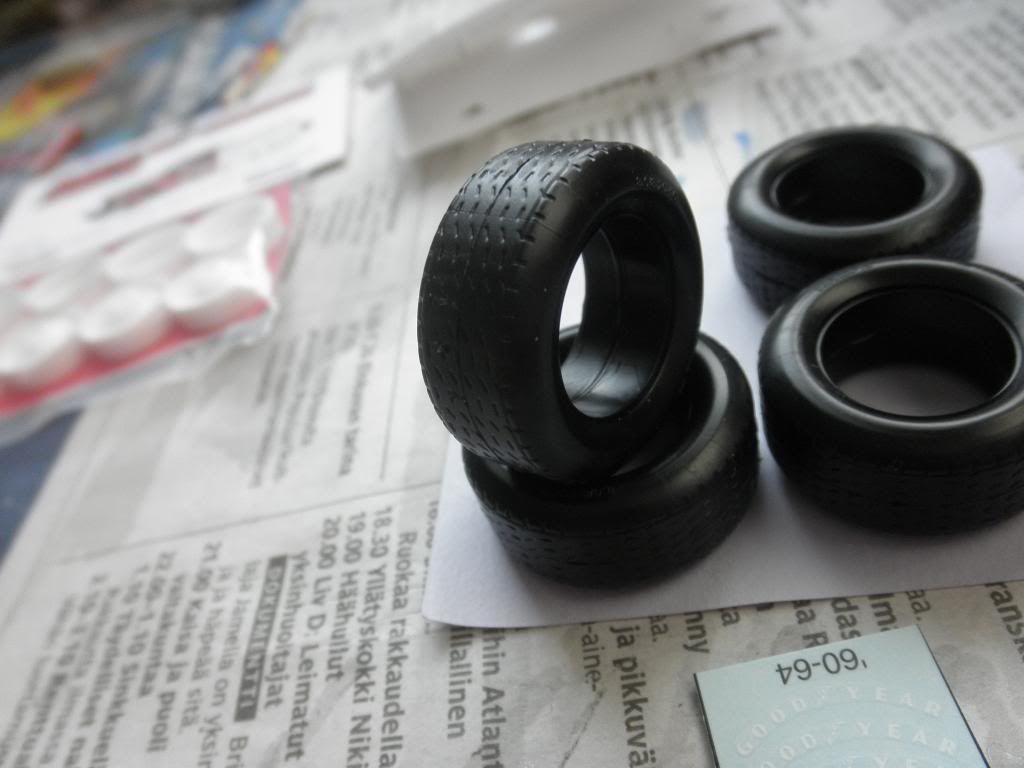 Original Tire From The Kit On The Left, PPP Tire on The Right.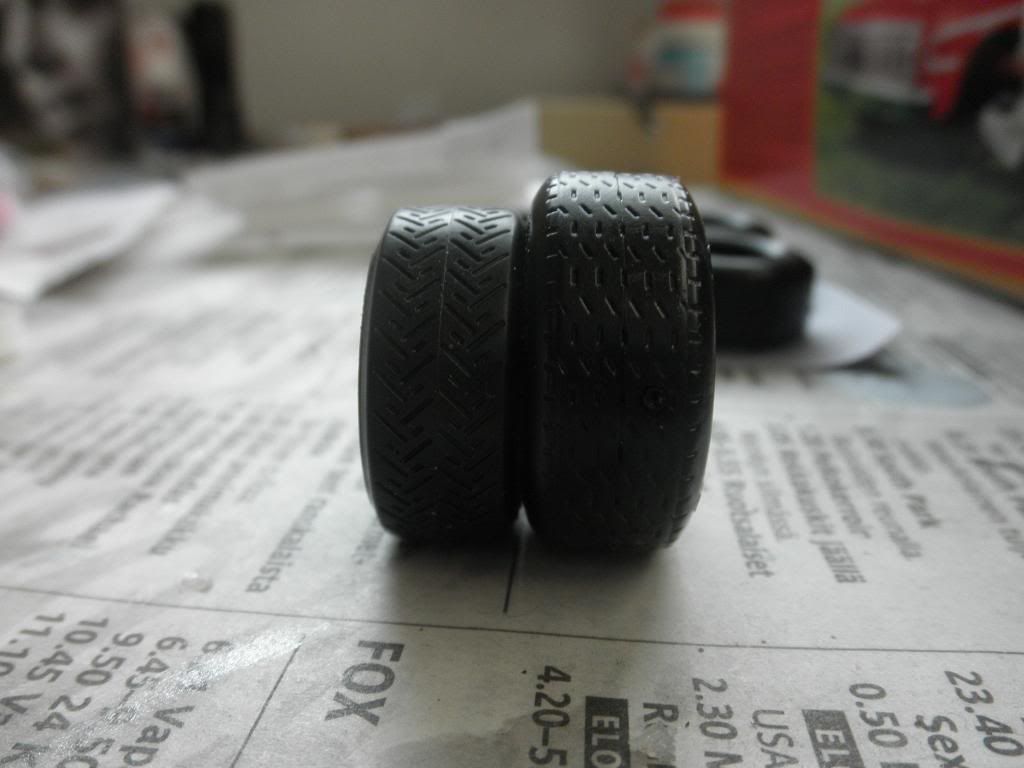 PPP Wheels And Tires Together.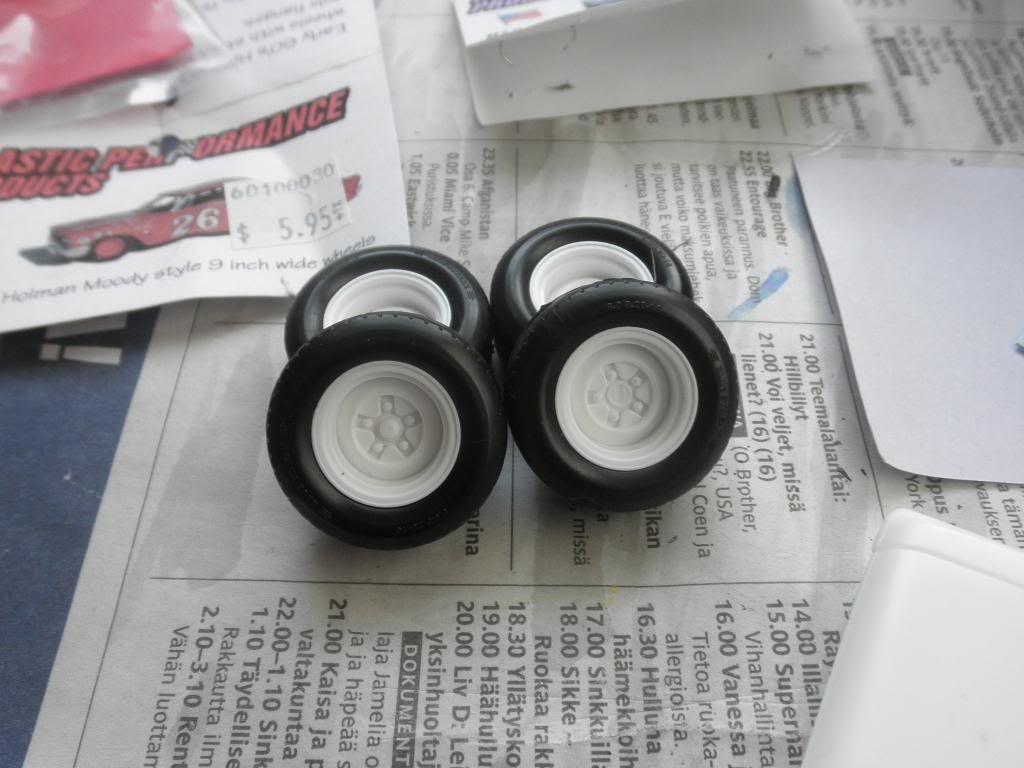 Edited by W-409, 16 March 2013 - 01:02 PM.