Good to roll up to the start line for another chance to motor West.
This year i'll be getting my kicks in a 1960 Chevrolet Panel Delivery - something unassuming that will blend in with traffic.
However, seeing as this IS a race the stock six banger just wouldn't have cut it so Javelin Engineering dropped in a blueprinted tripower 421 Pontiac (the planned blower was dropped on grounds of fuel economy and doubts about reliability at sustained high rpm).
Given that we will be running on real roads and not a race track suspension is stock apart from uprated torsion bars, springs & shocks and I am confident that corners shouldn't slow me down.
Internally the only change from stock is an increased capacity fuel tank and the addition of a rack in the rear load area carrying an additional 3 spare wheels (again - real roads not race tracks).
So that's me.  Hope you like it.
To my competition, i'll see you on the road...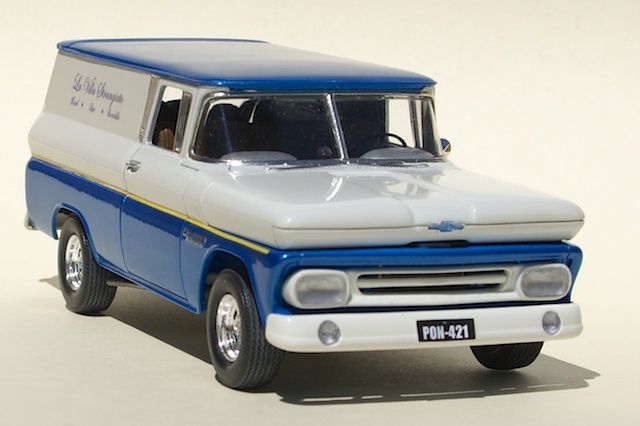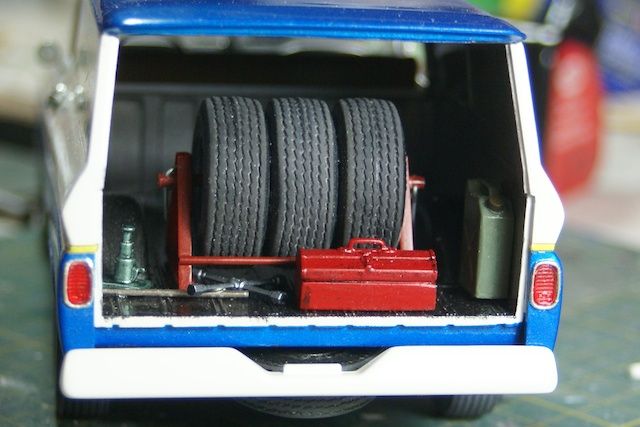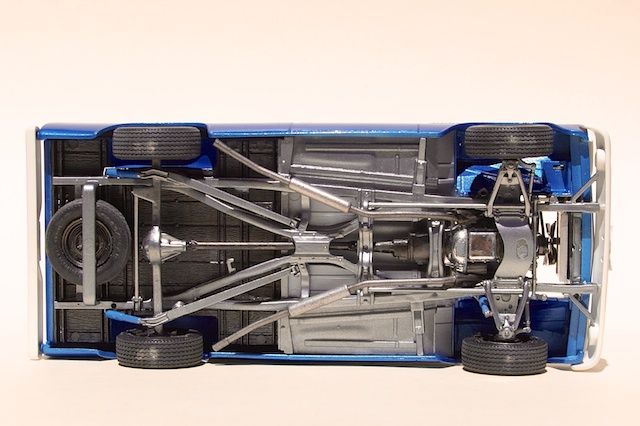 This build is based on the AMT '60 Chevrolet Pickup.  I used a combination of the stock kit and the custom kit and built the rear body up from the bed sides using styrene sheet & rod.  The roof was built from 2 stock pick up cab roofs plus sheet and filler - lots of filler 

To ease the blending of the cab to the bed I removed the rear section of the cab whic in turn meant cutting a chink out of the chassis to get everything to fit back together.
Wheels are Astros from the AMT '60 'vette and engine is a Revell Parts Pack item.
Paint is Zero Paints Pearl White & Pearl Blue and decals are home made.
Any questions or comments, post em up.