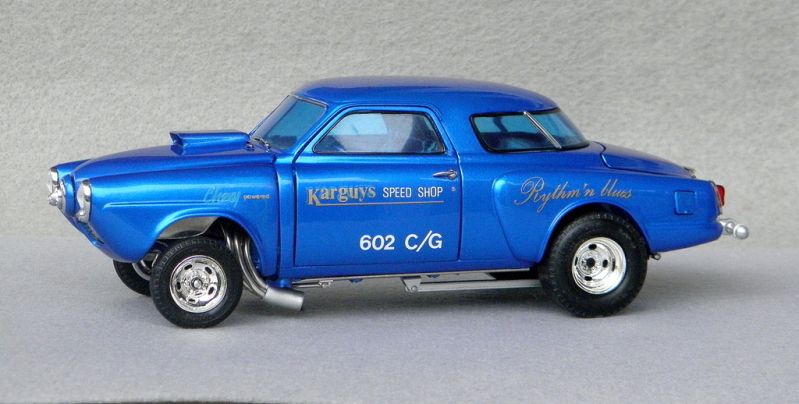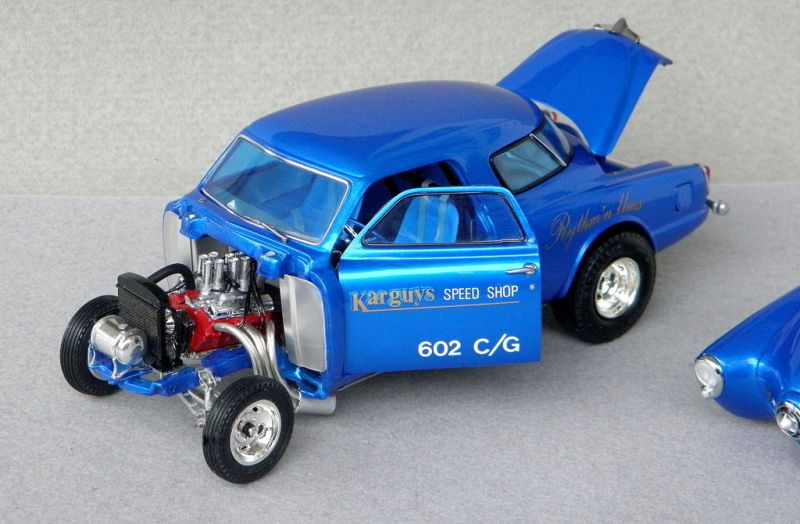 I've just finished building this '60s Gasser ('62/'63 NHRA rule book) from a destroyed DM diecast Studebaker Starlight Coupe, bought at a toy show for next to nothing. Since it was missing so many parts including bumpers and vent-windows, and had completely broken suspension, my brother and I decided it might make a cool lower class gasser where, in the early '60s, lots of odd-ball vehicles were still competitive in the gasser class. Later on (later '60s) the gas classes were mostly dominated by the lighter and smaller Anglias and '33 Willys, etc.
Following the '62/'63 NHRA rule book, this Studey takes advantage of all the weight saving and weight transfer opportunities...fibreglass tilt front end, plexiglass windows, lightweight straight front axle, aluminum interior (with basic lightweight upholstery, 10% engine setback, maximum 'body to ground' clearance allowed (rocker panel no higher than center of rear wheel), and engine height limited by a maximum of 24" from ground to center of crank pulley, etc.,etc. 
Incidentally, the front axle, steering, and suspension are all fabricated in aluminum, as are the the chassis brackets and traction bars. The complete aluminum interior is also all hand fabricated, as well as all the Chevy engine details....Hilborn injection, headers, wiring, plumbing, fuel lines, etc .
Paint is 'candy blue' basecoat/clearcoat, with lettering done in letraset and hand painting.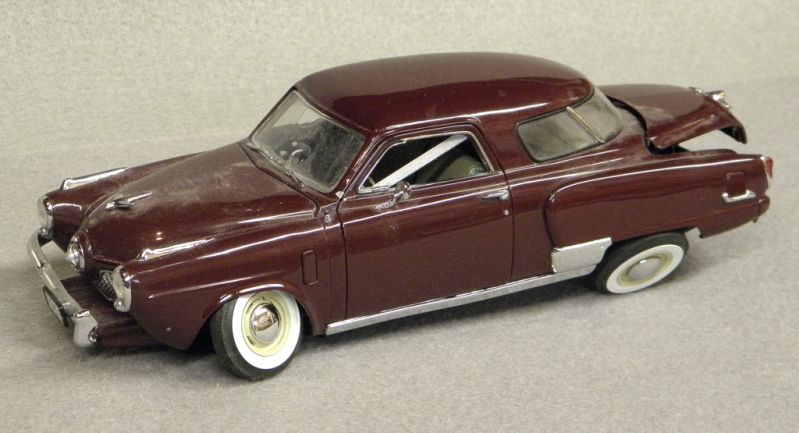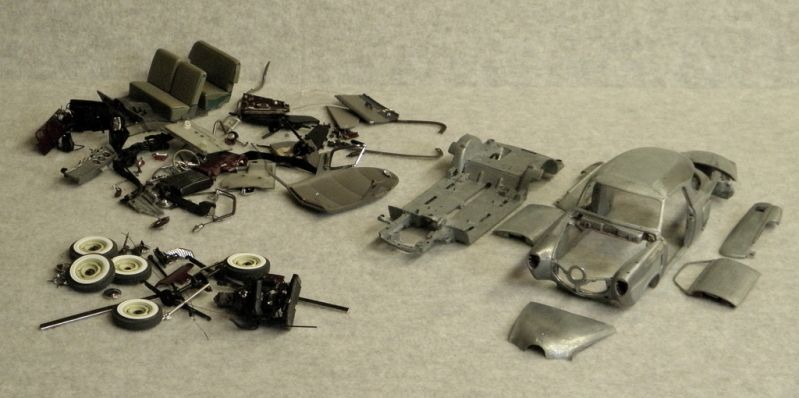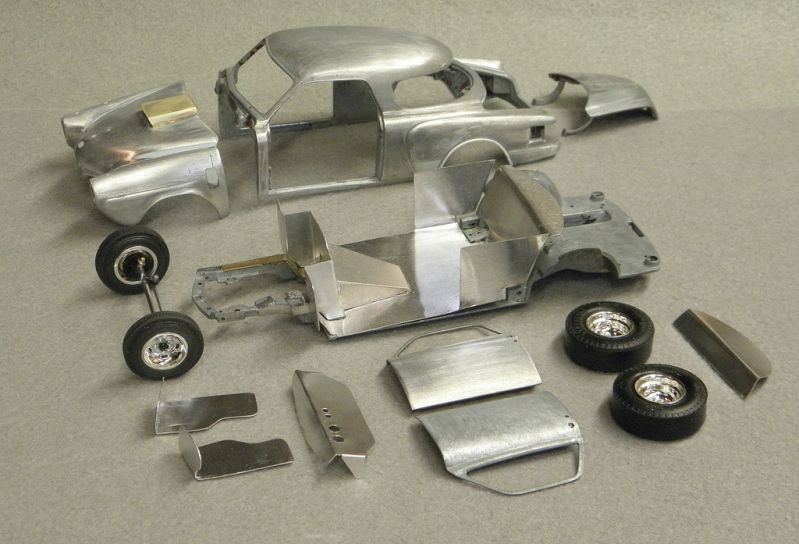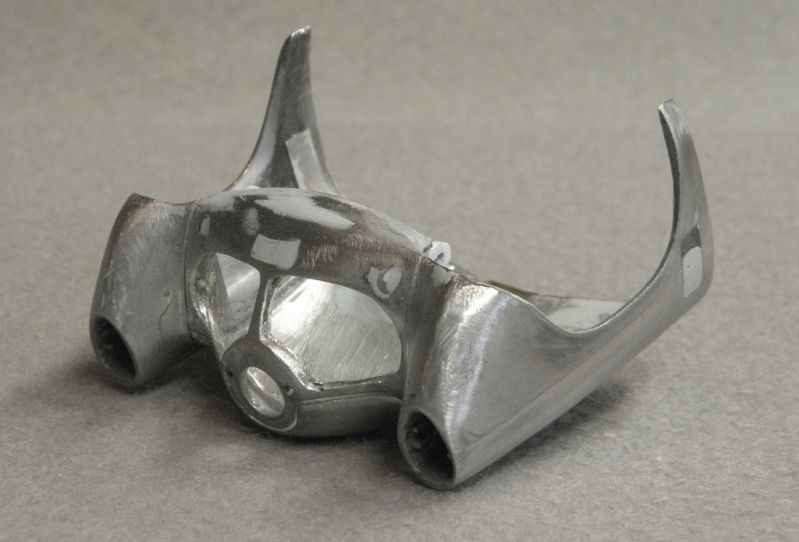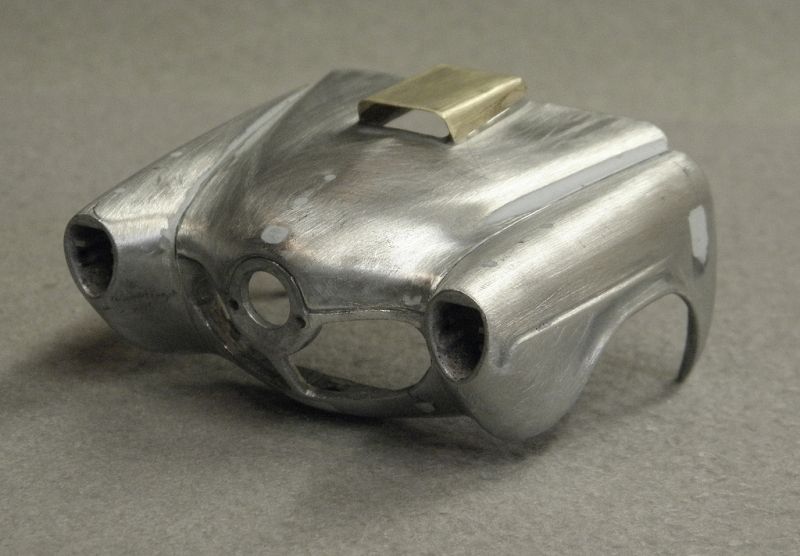 Edited by traditional, 02 December 2012 - 10:28 PM.