It's funny how things happen some time. After spending weeks in the work shop packing models for trade and for sale, I found myself with a shop floor I couldn't see. Trash day was coming up so I decided to do the "task". After a bunch of stuff was cleared out, nicely filling the garbage can I might add, I decided I needed to re arrange things to allow for more room to work. To end a long story, I started a new build.....
I am a huge fan of SCCA amateur road racing. I have been planning a trio of SCCA subjects, all based around the Mazda Miata. A second gen Aishima Miata kit will replicate an actual SCCA T1 Miata, and a Revell Miata will build an SCCA E Production Miata. The first to get started is a Spec Miata first gen car,using the Tamiya kit as the basis of the build. I may be doing all three of these at more or less the same time as it is too cold to be spraying paint, so construction is in order....
The first thing to do was to mate the interior bucket to the chassis:
Next was to start modifying the stock interior for racing. The dremel made short order of the console and shift boot: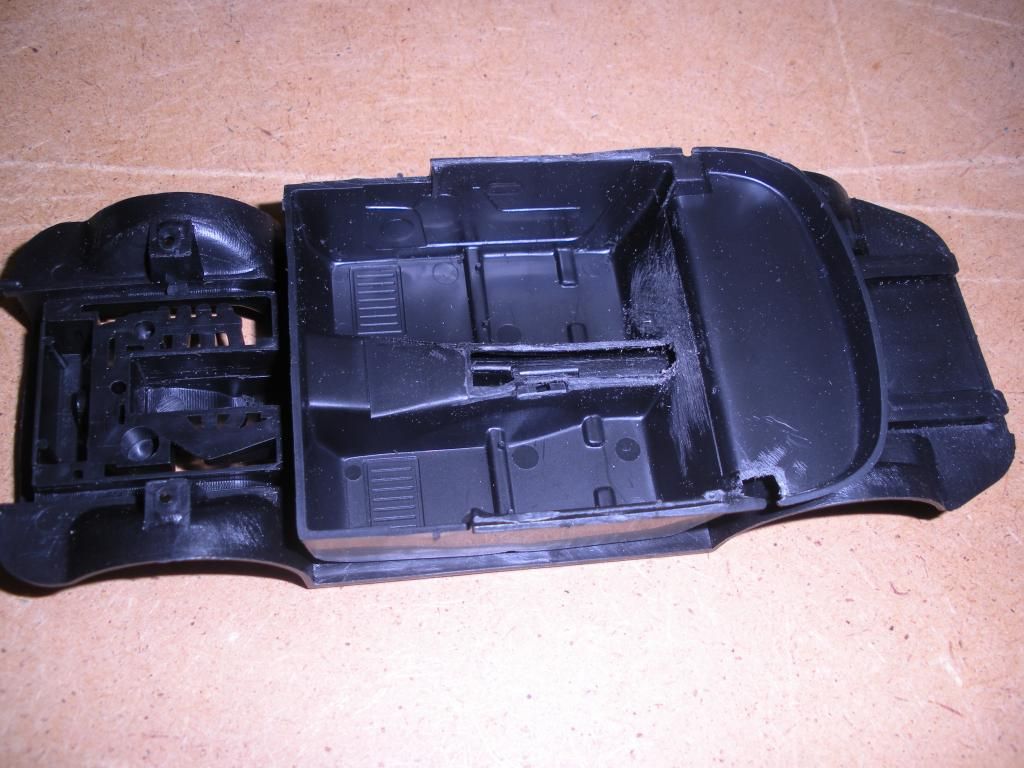 Next the interior door panels were hogged out:
The resulting hole was filled with thin sheet plastic and trimmed to blend in: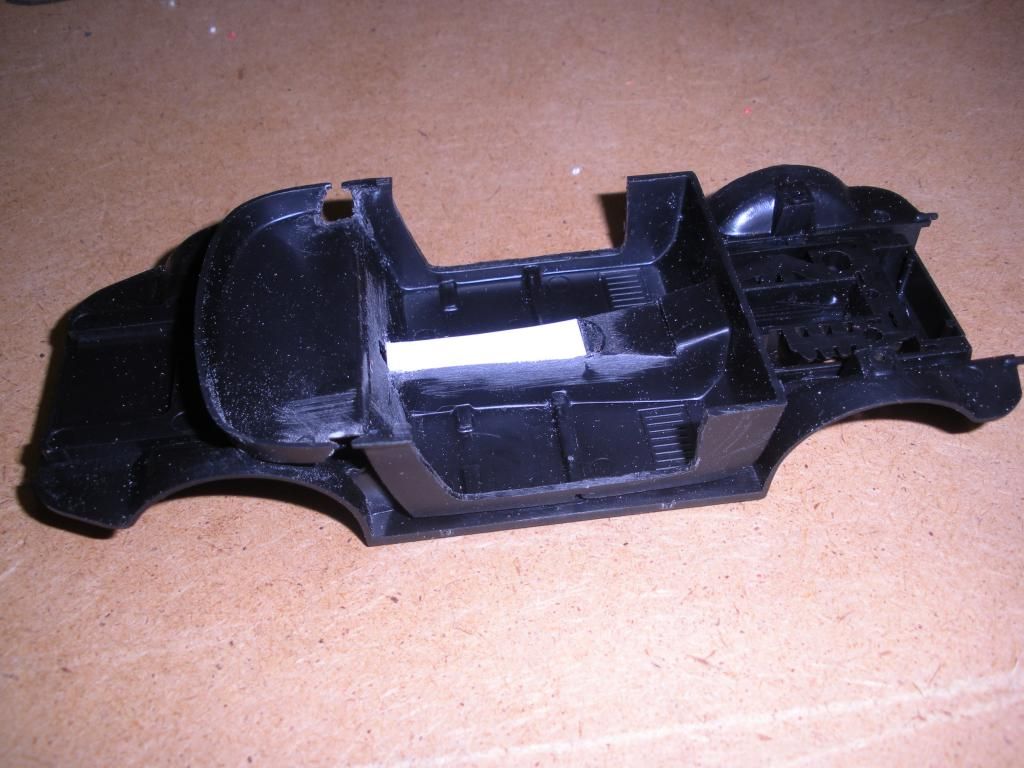 Here is the test fit of the initial roll cage, made up of parts box pieces and plastic rod. I am using the Revell kit dash as the Tamiya dash was right hand drive:
The first fit of the chassis and interior to the body and roof reveals I have work yet to do in lowering the cage height!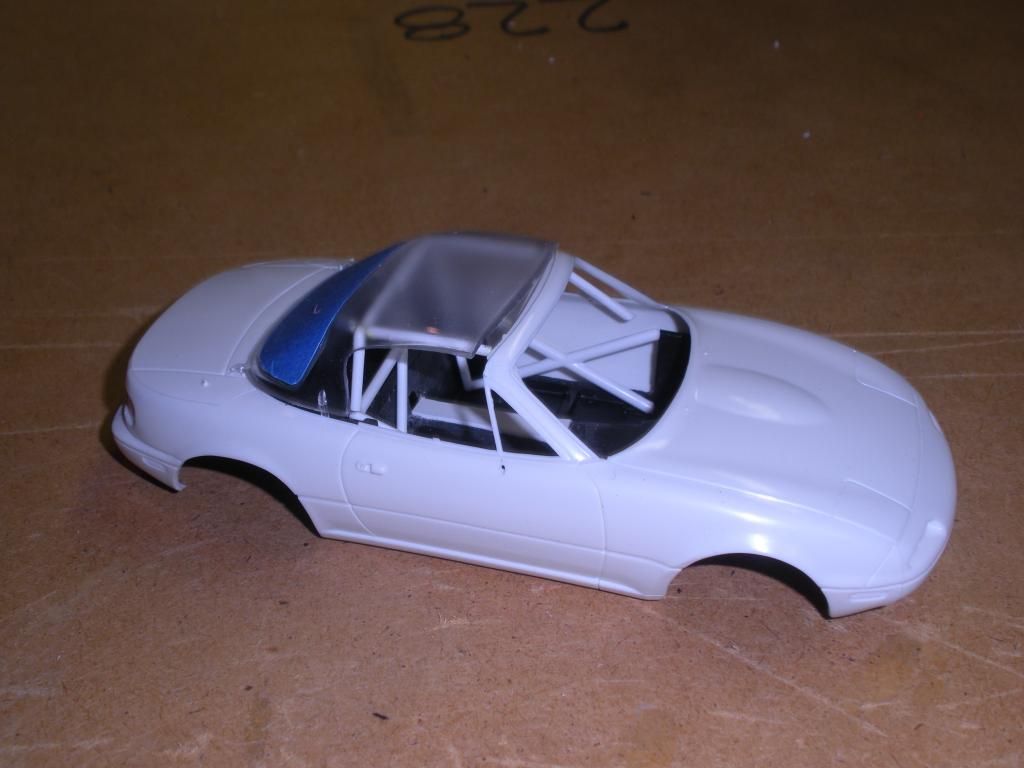 Last pic for now shows the chassis/interior/cage inside the body and propped up on the wheel and tire package I'll be using which came from a Hasegawa Toyots Celica WRC kit I scavenged for parts: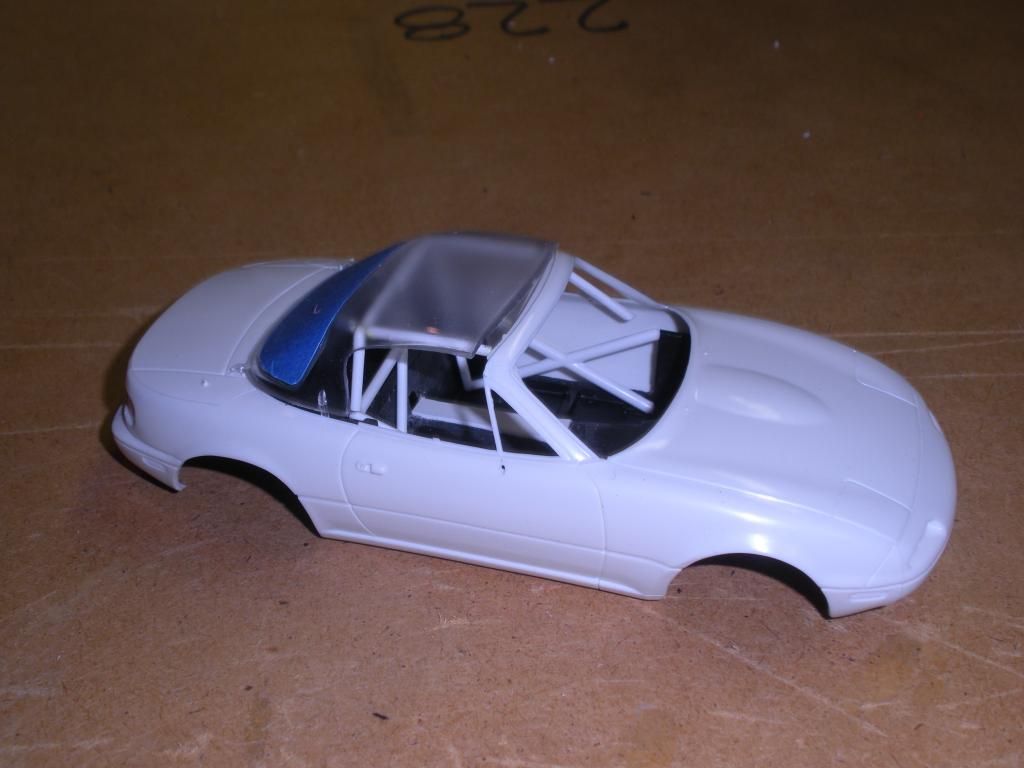 More to come soon.