First off I have the newest issue of the AMT 70 1/2 Camaro and I am going to be replicating my 1:1 71 Camaro... My first concern is turning the split bumper front end into the full bumper front end. I need to move the front turn signals from beside the headlights to the lower valance. I also need to take off 2mm from the grille surround...I have it marked out with tape - the outside tape edge will be the new nose edge. I was just wondering how I would go about doing that?
any and all comments/suggestions are welcomed..
Also I need to remove the trunk lid emblem and the trim on top of the doors...any idea on those?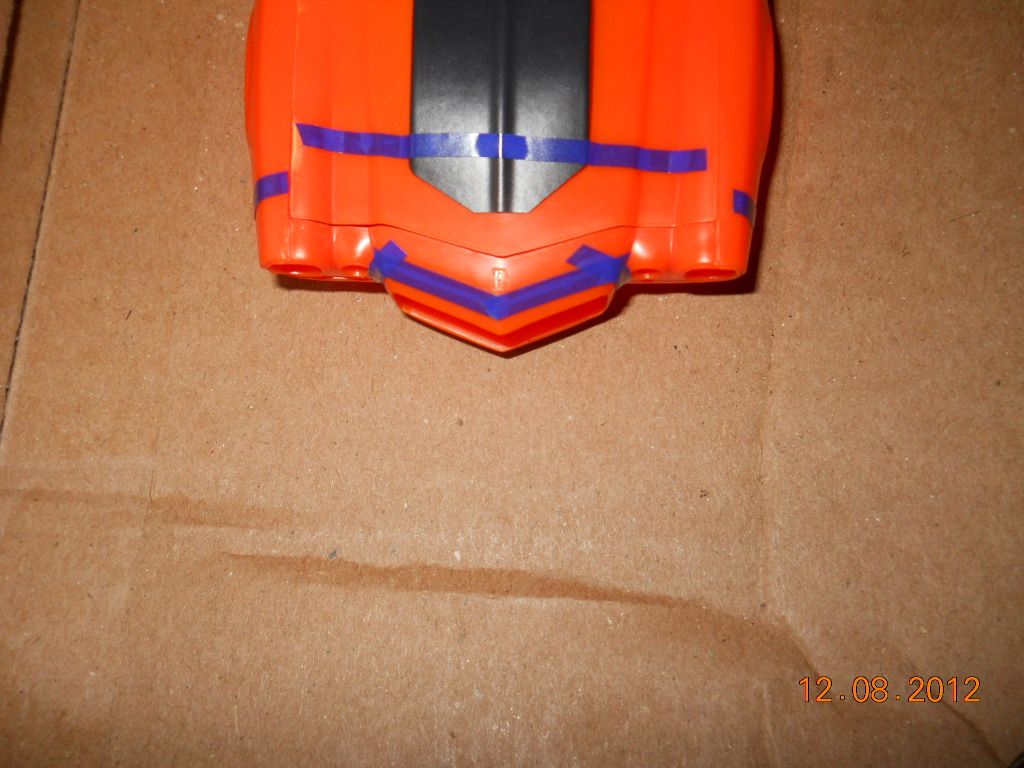 I need to go from this front end \/ \/
to this front end \/ \/
Edited by tjones87, 07 December 2012 - 10:42 PM.