I recently did some testing with the Prism effect clear from the Duplicolor Paint Shop line. Here's the results.
Here's the product in question.
This is what it looks like in the can.
I did 6 tests, all using Duplicolor FP101 primer as the base. 4 of the tests were done using Perfect Match for the next coat, the final 2 were done using Testors and Tamiya hobby laquers. All the base coats were done with spray cans.
Chrysler GunMetal Gray
Toyota Black Metallic
GM Light Driftwood Metallic
GM Ultra Silver Metallic
Testors One Shot Aztec Gold
Tamiya Red Metallic
In addition, I did a second test using a candy red (Transparent Kandy Red Kustom Kolor) over the prism clear. Got a heavy metal flake effect, especially with the black and Gunmetal bases.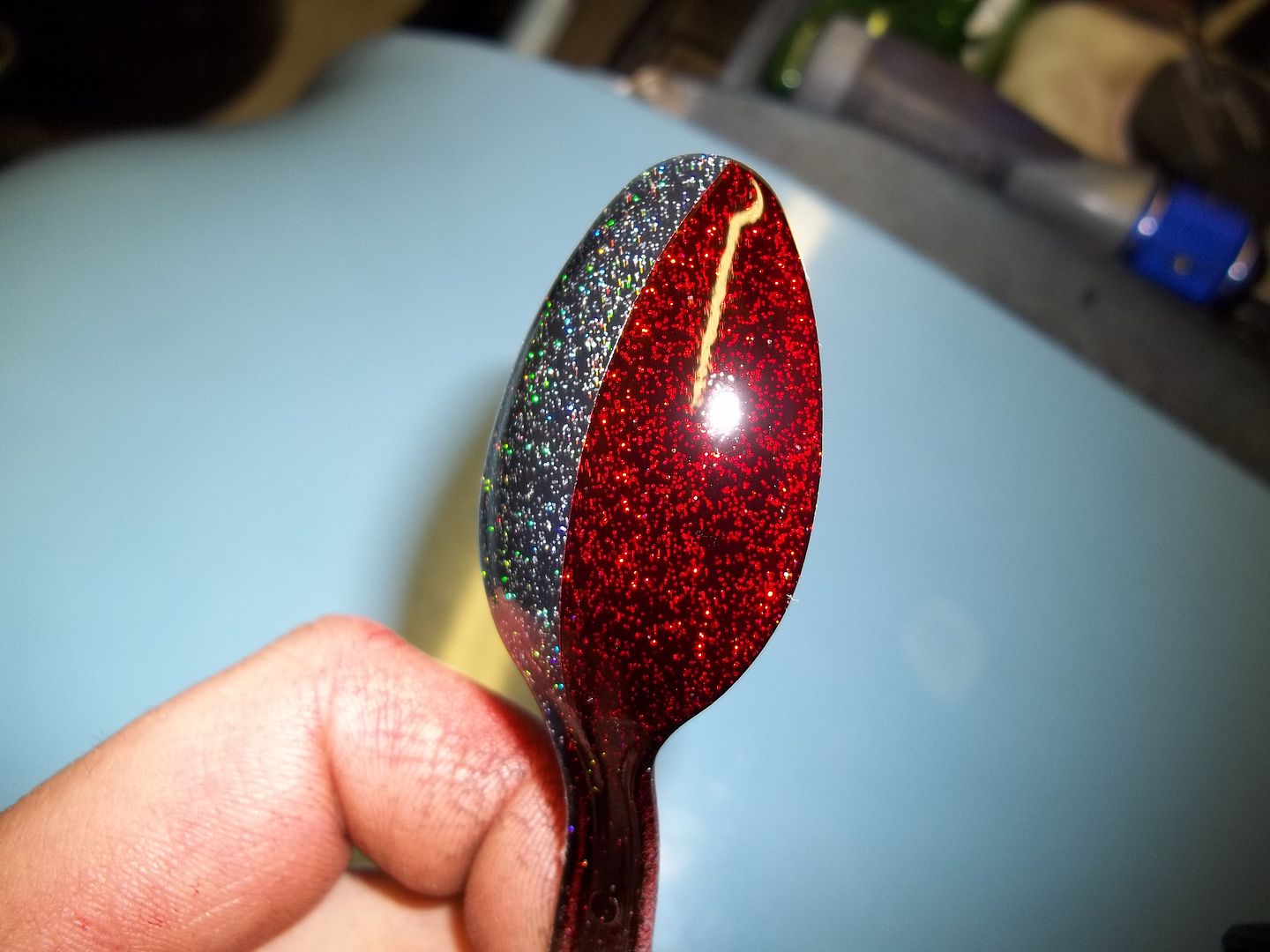 As mentioned, all the bases were rattle can. The clear and the candy red were both shot using a Paasche Model V with the #5 tip/needle, using 12-15 psi. There was no adverse effect using this clear, or the regular Duplicolor clear, over the hobby laquers. I have not tested them with enamels yet, but I will be trying it soon.