While I finish up my '51 Chevy Hardtop I've started another project, a '40 Ford Sedan Delivery shop truck that will be part of a set consisting of the SD, a '34 Ford convertible done early 50's lakes style based on an Altered States resin body I just received, and a scratch-built trailer to haul it. All will be painted in matching team colors.
Each project I tackle has some aspect to it that involves something I haven't done before or needs practice and improvement. This project is no exception. I had a mental picture of this paint scheme and realized that it would require a perfectly clean masking line for the roof panel, something I hadn't pulled off up to now. Well this time it worked. The main body color is DupliColor Wimbledon White and the fenders and roof panel are DupliColor Deep Jewel Green Metallic. Everything was applied over DupliColor white primer. I'll design some decals for a fictitious speed shop which will go on the panel behind the doors and on the rear door.
The wheels are the stock kit steelies with the Ford Deluxe hubcaps. I haven't decided whether to run the trim rings or not although the color scheme is formal enough to make me lean toward using the rings. The wheels are finished in gloss black. White, green and black are the main colors of the car and will be repeated in the interior which will be largely stock. The firewall and fender liners will be gloss black and the running boards will also be finished in black.
The rake on the car is due to a combination of the kit dropped axle and the rubber rake of the Modelhaus T-120C front tires and T-180C rears. I'll use the kit flathead with dual carburetors and high compression heads.
This is largely an out-of-the-box build except for some minor details. I hope to have it completed by year's end. This would give me enough time to build the '34 and trailer to bring with me to the NNL West in February.
Thanx for lookin',
B.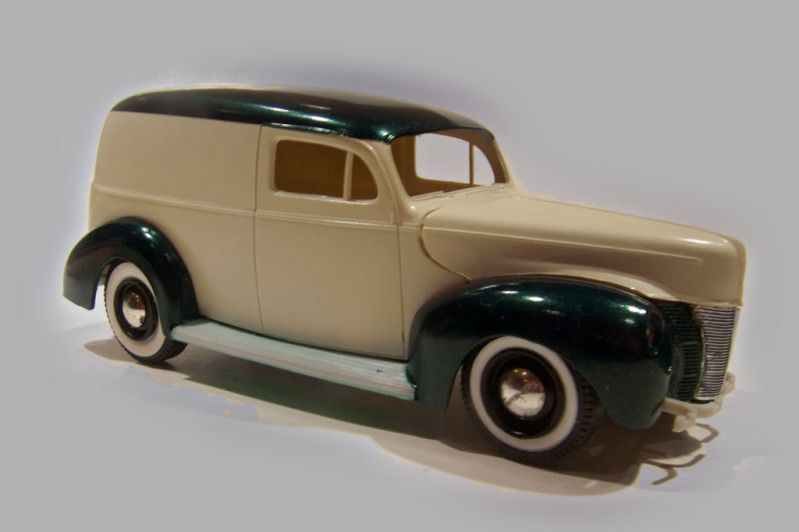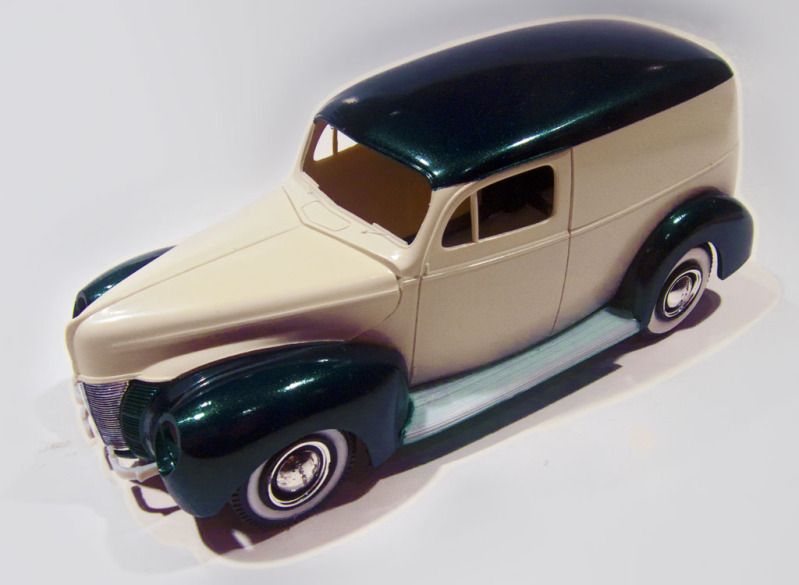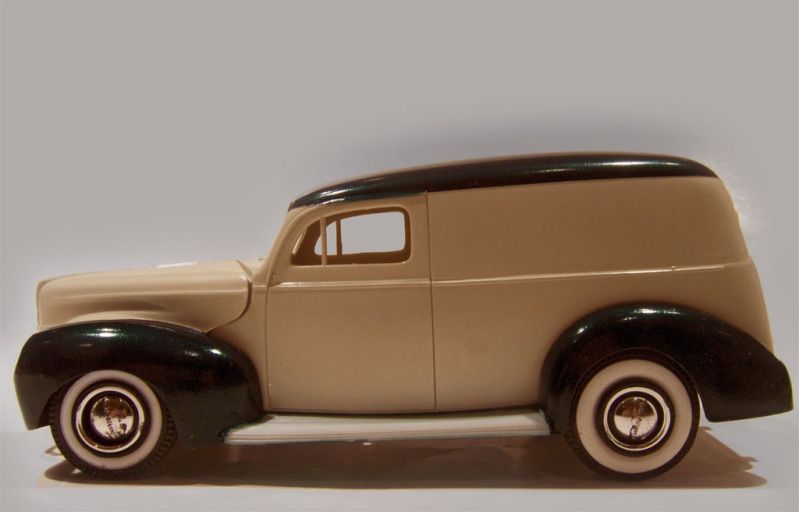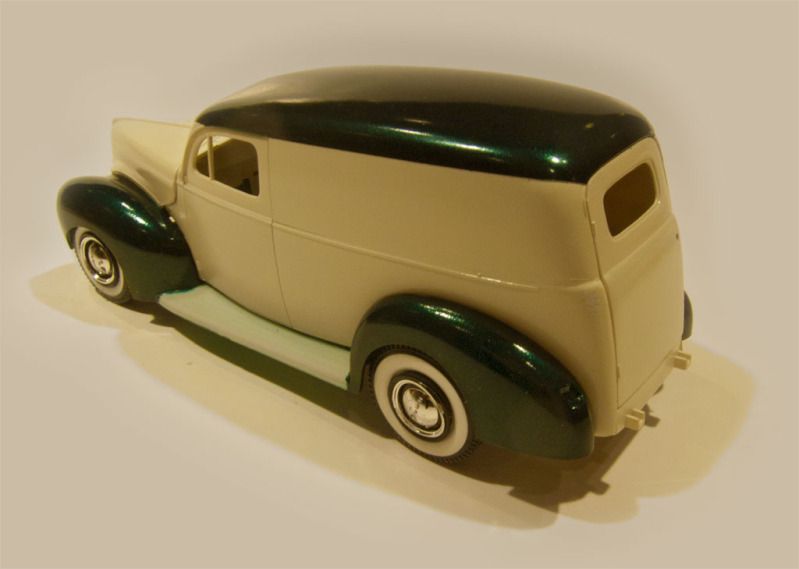 The resin salt flats style '34 convertible from Altered States Models which the sedan delivery will haul on a custom made trailer. All 3 pieces will be finished in the team colors of white, green and black.
Edited by Bernard Kron, 24 January 2013 - 02:07 AM.