Hello all.  I finally finished this project for a friend.  For those of you who may not have looked in on the WIP thread......  A friend who I graduated from High School with waaaaayyy back in 1965 has a 1:1 1965 Rambler American that he wanted to have a model of to display with his car at Car Shows and Cruise Nights.  He got a Rambler Promo from EBAY along with some resin wheels that closely match those on his car, along with replacement grille and bumpers from The Modelhaus (my recommendation), and a can of paint to match the color of his car (Corral Cordovan).  I offered to build the model for him as he hasn't built a model since we were back in high school.  He shipped everything to me and I started work on it on November 27th.  Since it was only a Curbside build, I was able to finish it up in a record (for me) of 15 days at about 5 hours per day, or a total of about 75 hours.  It was a totally fun project for me in trying to get all the details right that I could, working from pictures of his car that he also sent to me.
Here's a picture of his car......
And here are pictures of the finished model......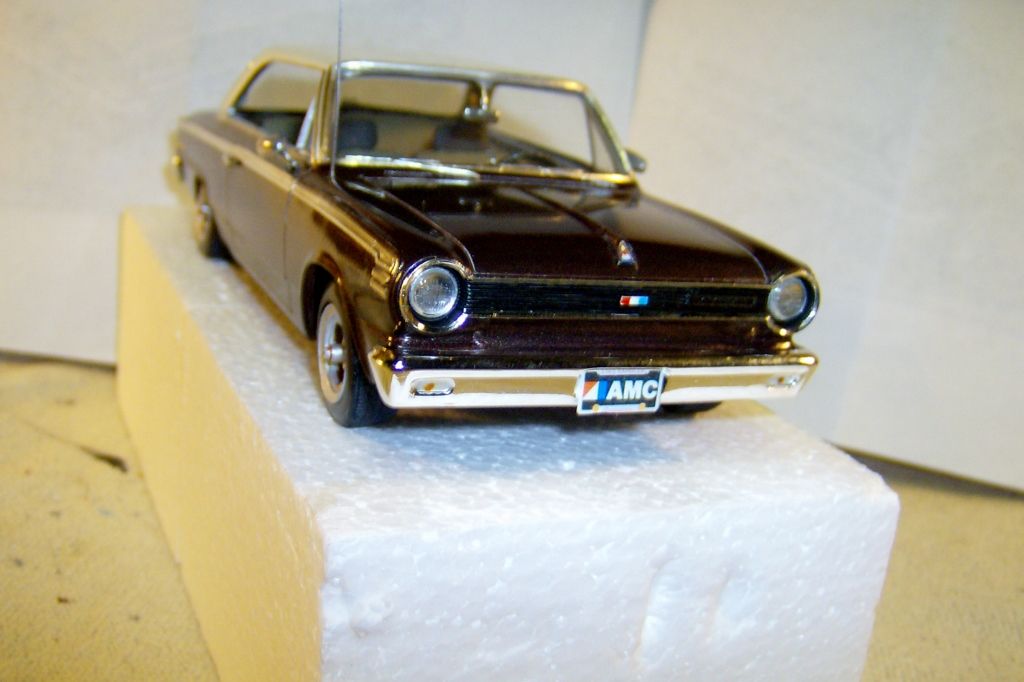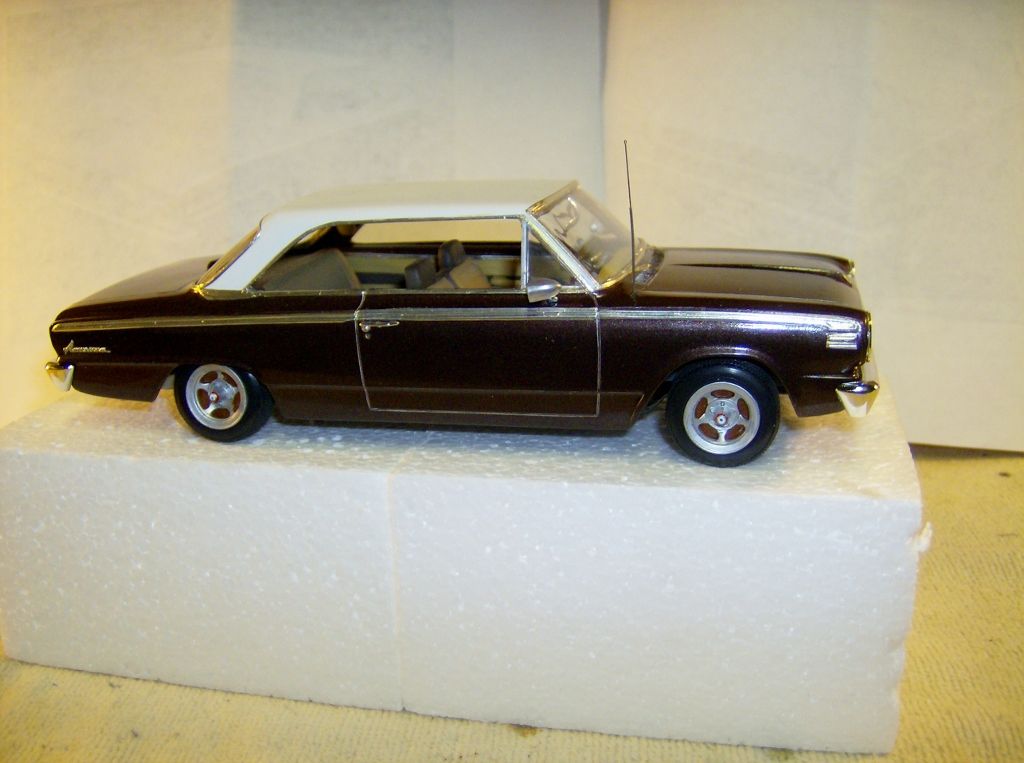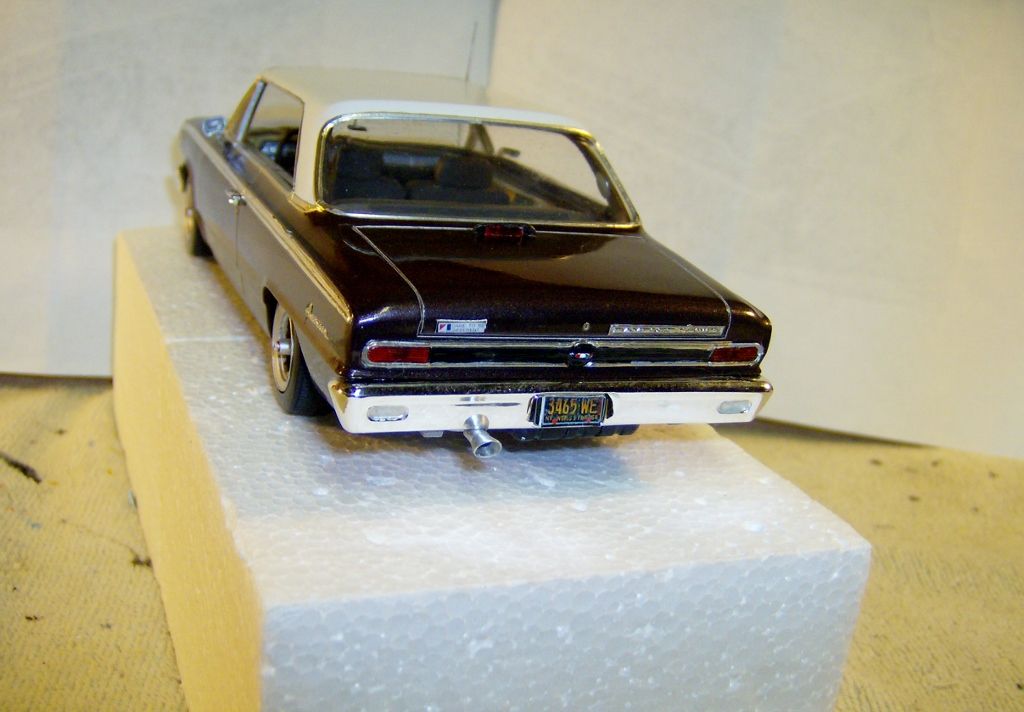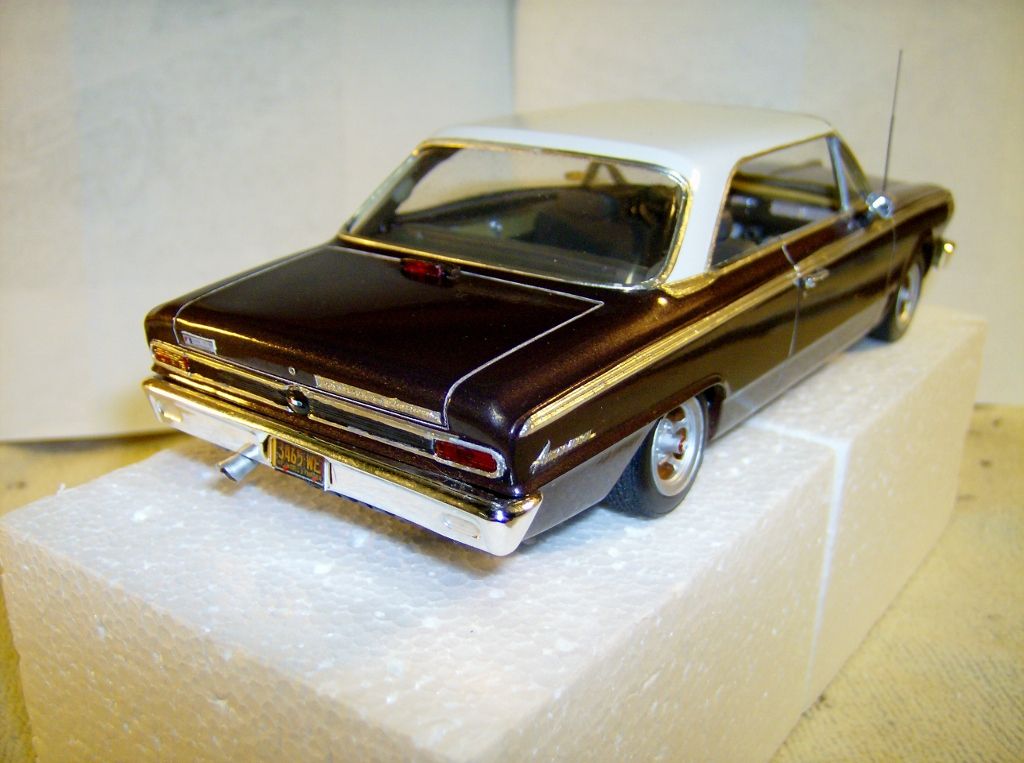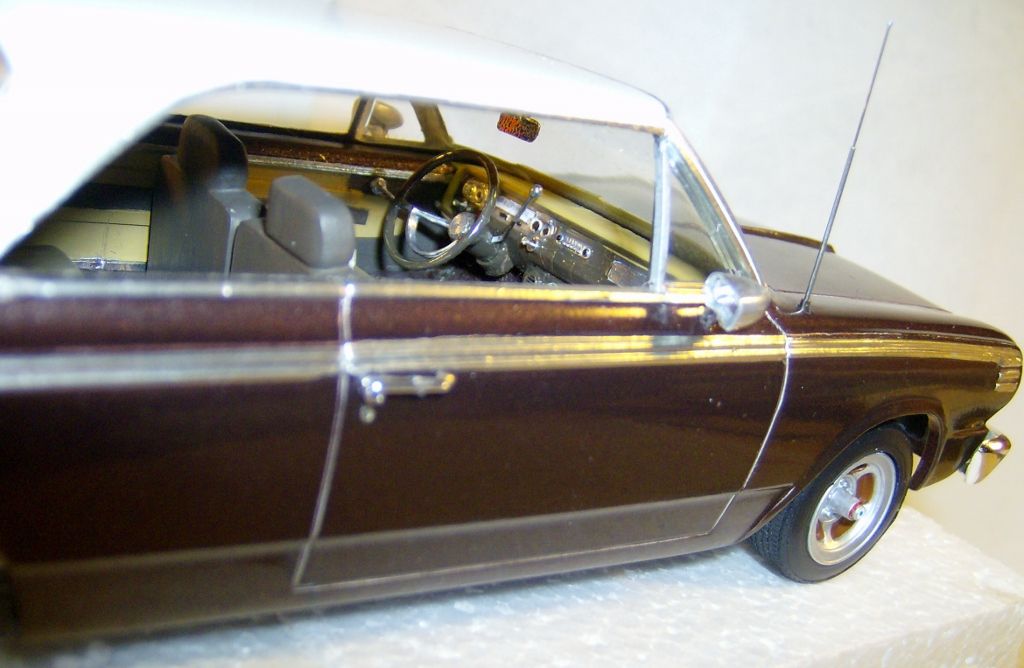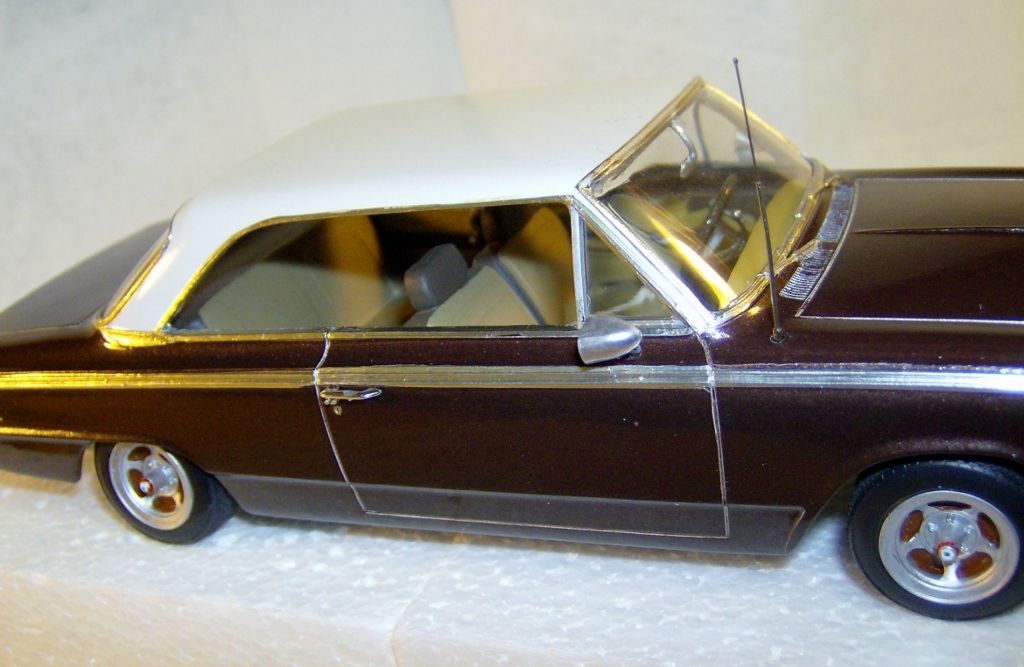 I thank you all for looking in on this and welcome any and all comments.