I have now got my last build for 2012 finished. l call it the lime snake. it is the revell 06 mustang, its done in hok lime time and ppg clear, it has a risen hood and a simulated scale decal across the top. the interior is done in model master afrika mustard. the trim around the windows are plainted flat black.  it needed another wax before l took pictures and it got waxed when l put it in the case. the front cover and overflow bottle would not work with the risen hood so it missing in the engine picture.
Not my best build but came out pretty good all comments welcome.......Slusher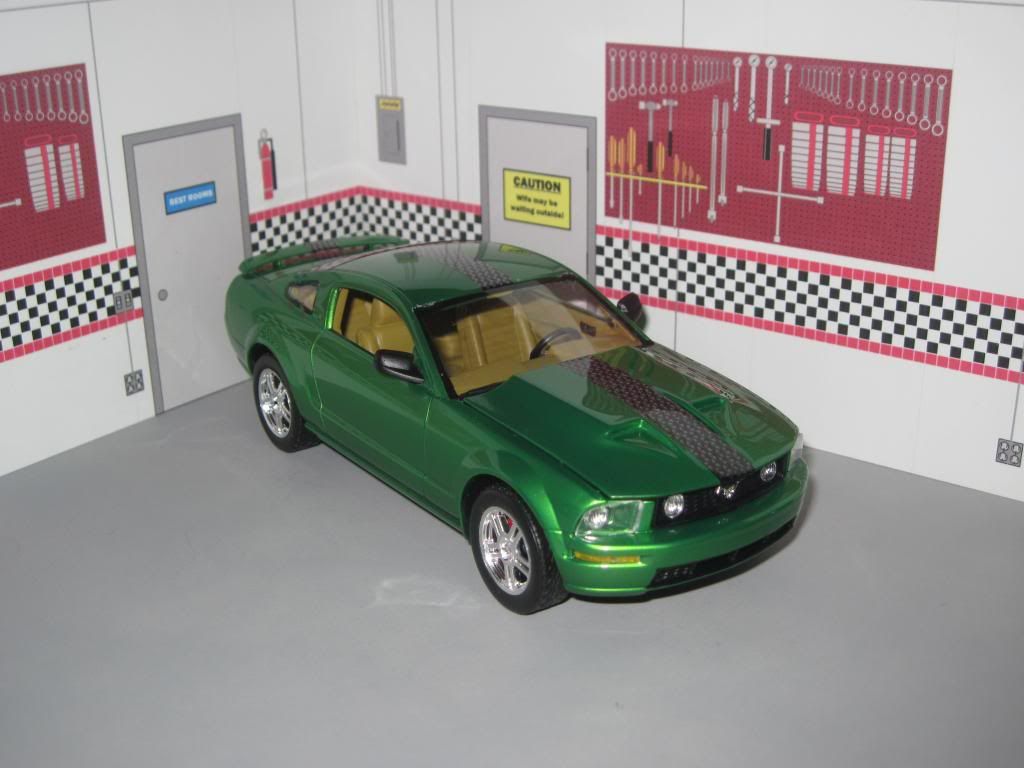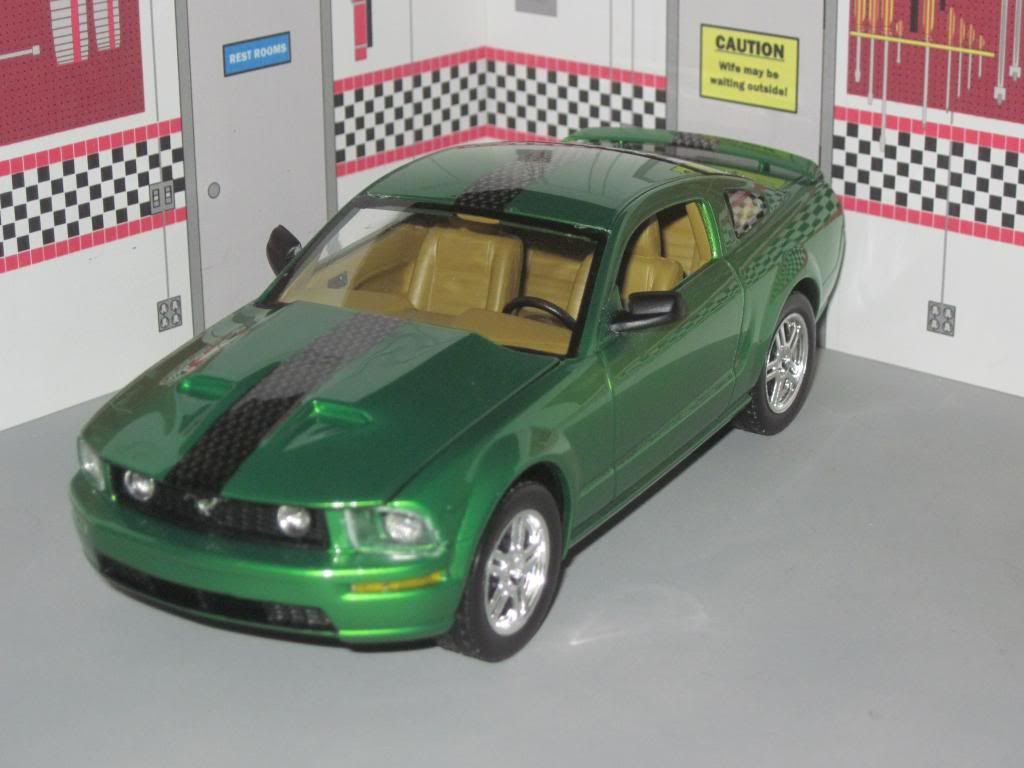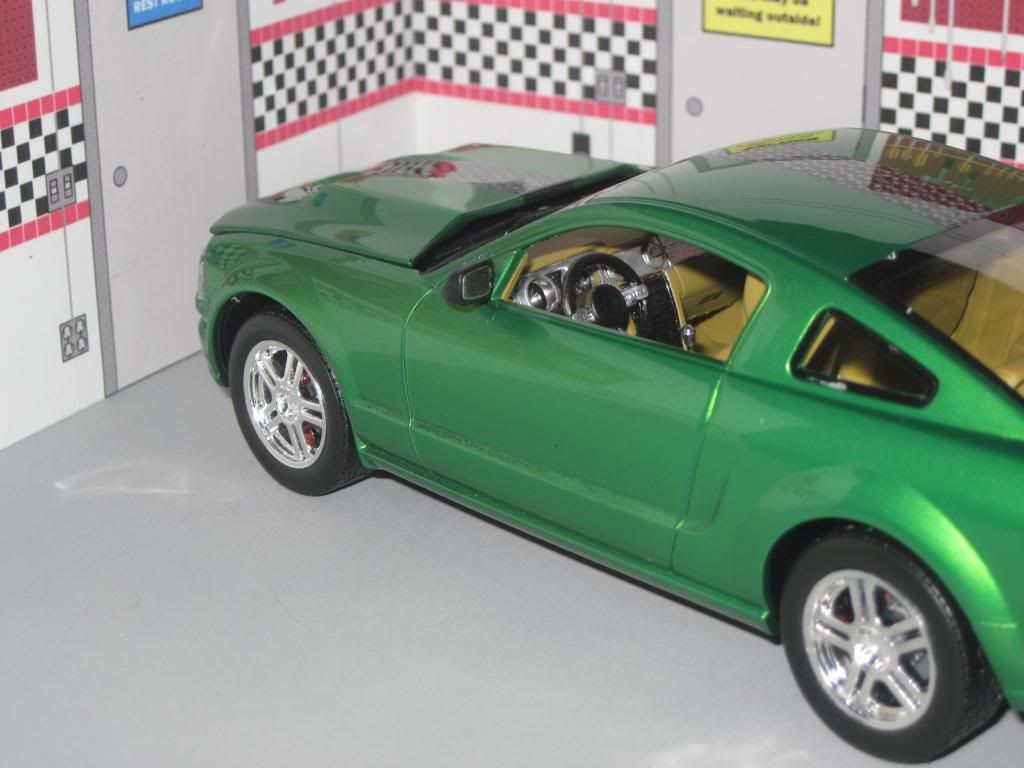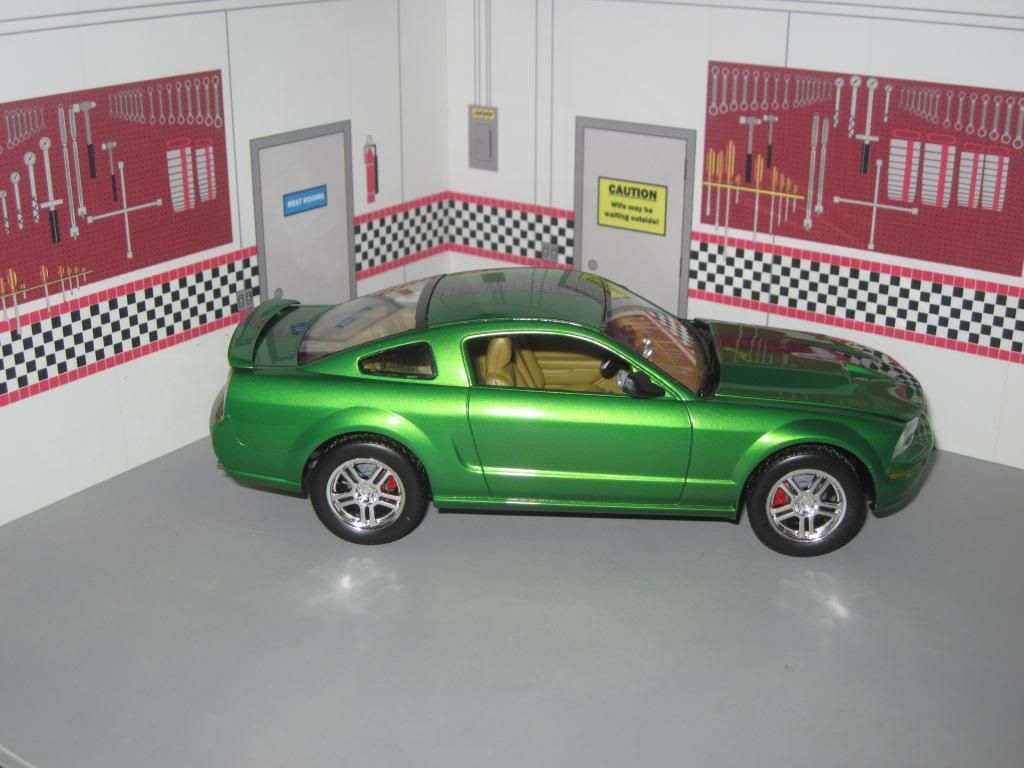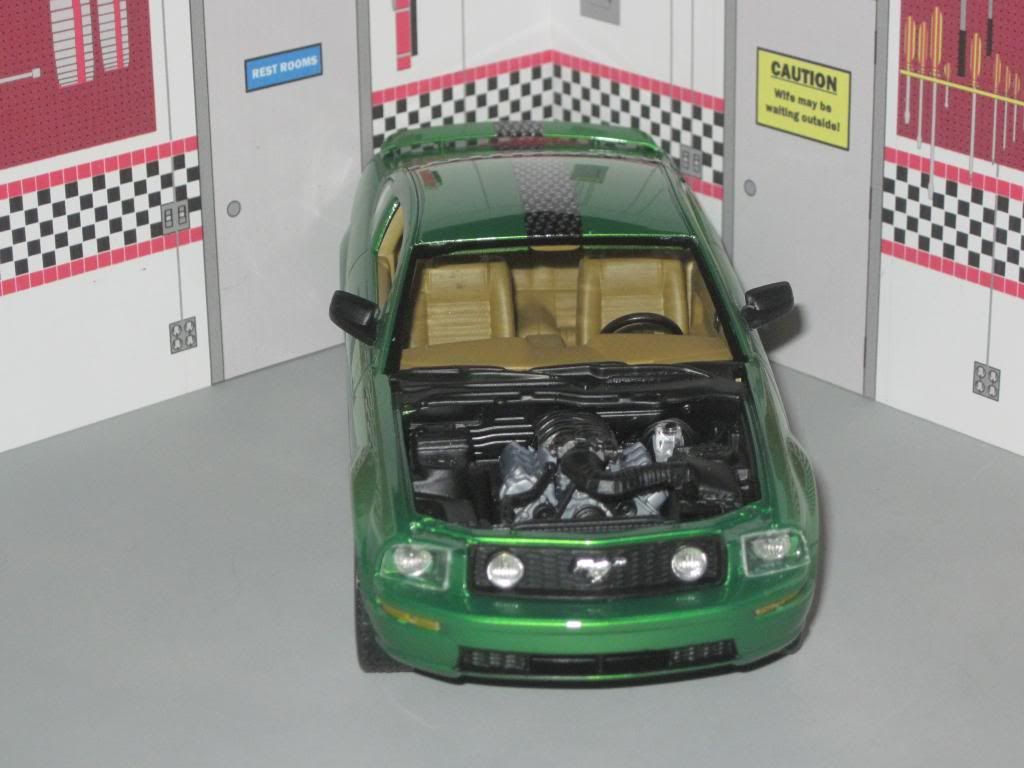 Edited by slusher, 30 December 2012 - 10:47 AM.