Inspired by the Chevys coming out of the Barris shop in the late '40's, I started working on this '51 Chevy convertible during the summer. Back in the '40's, it was all about making the car look more elegant than the what it looked like on the showroom floor, so big bumpers (not smoothed) & grilles was the  way to go.
I used '49 Cadillac bumpers & grille from Modelhaus, modifying the ends of the grille to fit the body. I reshaped the nose of the hood as well as the ends at the door line to make the AMT hood look a bit more like the real 1:1. I added the peak down the center of the hood using a piece of wire, blended in with superglue. I sprayed Acryl flat white on the hood to even things out. The AMT windshield opening/ cowl is so screwed up & thick, a lot of work went into fixing all of that, once again adding half round strip to replace the junky stuff. The windshield trim was just recently added & still needs to be sanded down a bit. The headlights are from the AMT '49 Mercury kit since the those from the AMT Chevy kits are too small.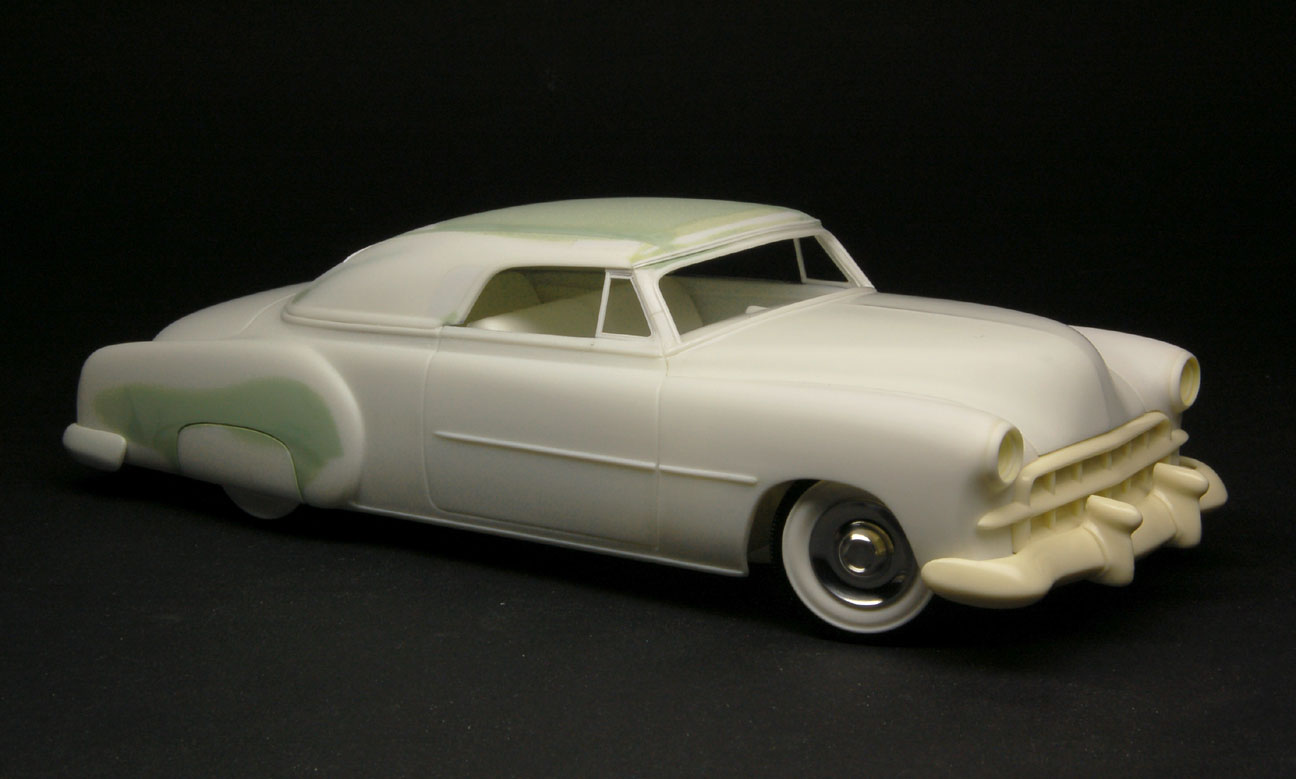 I also modified the rear bumper by adding the wrap around ends from another bumper. Taillights are made from the turn signals pods on the '51 Chevy grille.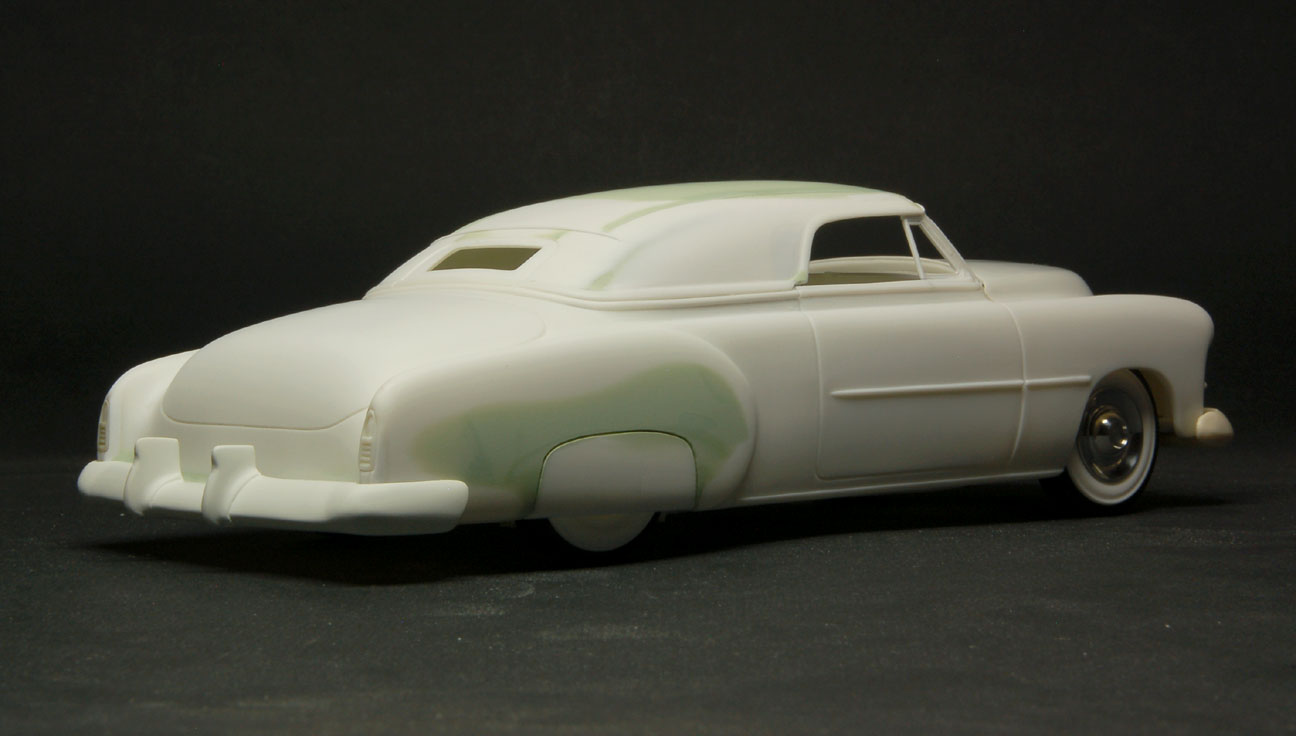 The windshield frame was chopped a couple of scale inches, & the basis of the top was the custom Carson top from the Revell '48 Ford kit with quite a few modifications.  Since the both the Revell  top &  the AMT kit beltlines did not have enough curvature around the back end, I rebuilt that portion of the body & beltline with styrene & superglue. The beltline trim was redone using half round styrene strip, all the detail on the top was done with styrene, superglue & filler.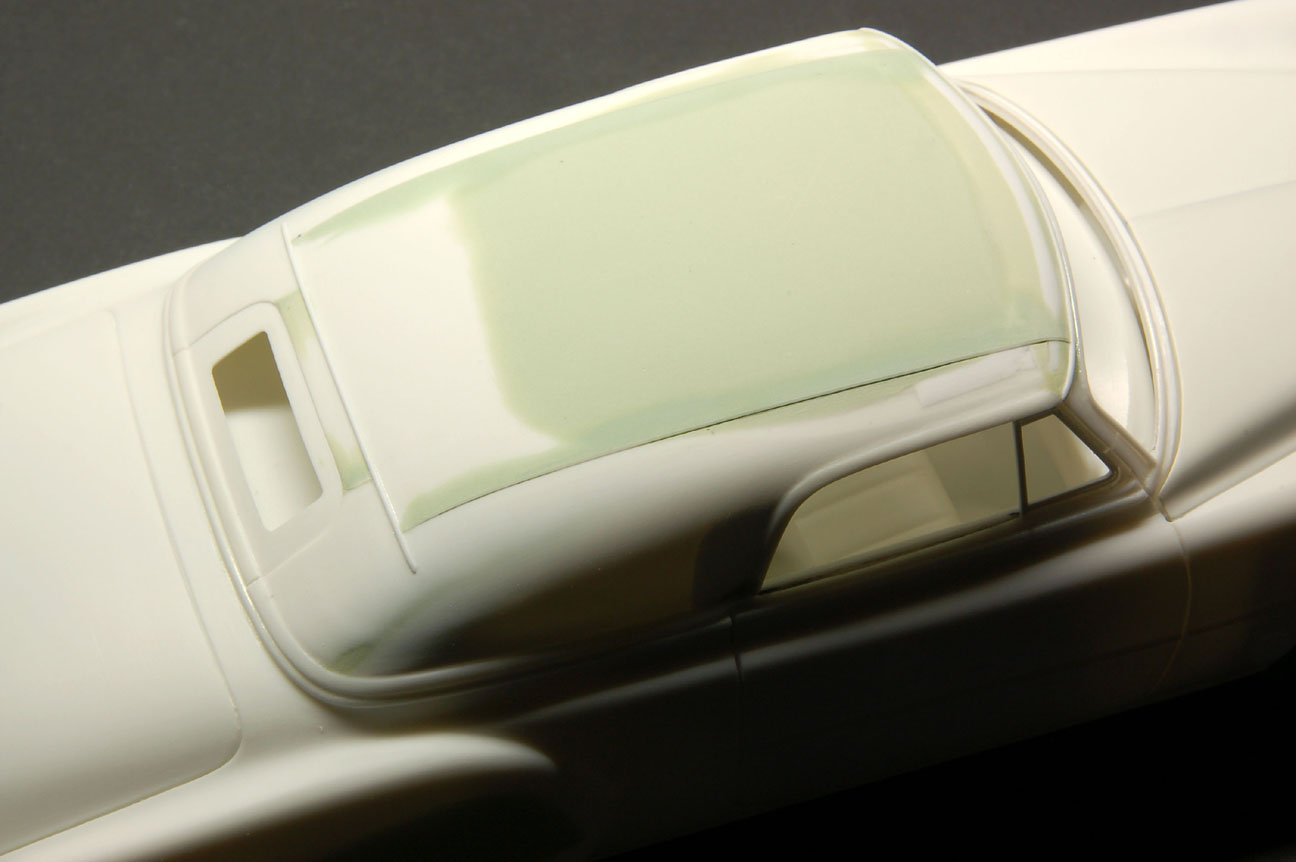 I rebuilt the vent window frames with styrene. The AMT dash sits few scale inches too low in the interior as well as not close enough to the cowl, The gap is obvious in this photo & the previous one, & will take some work to correct.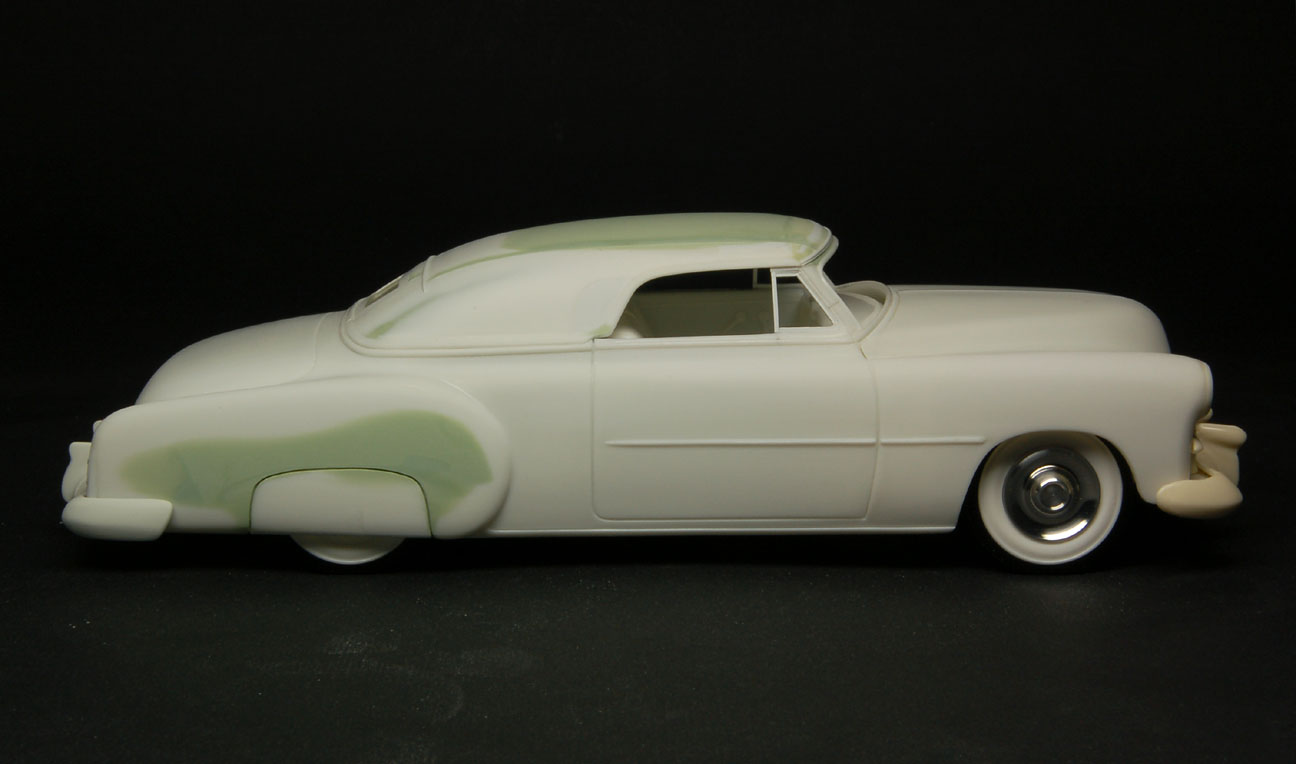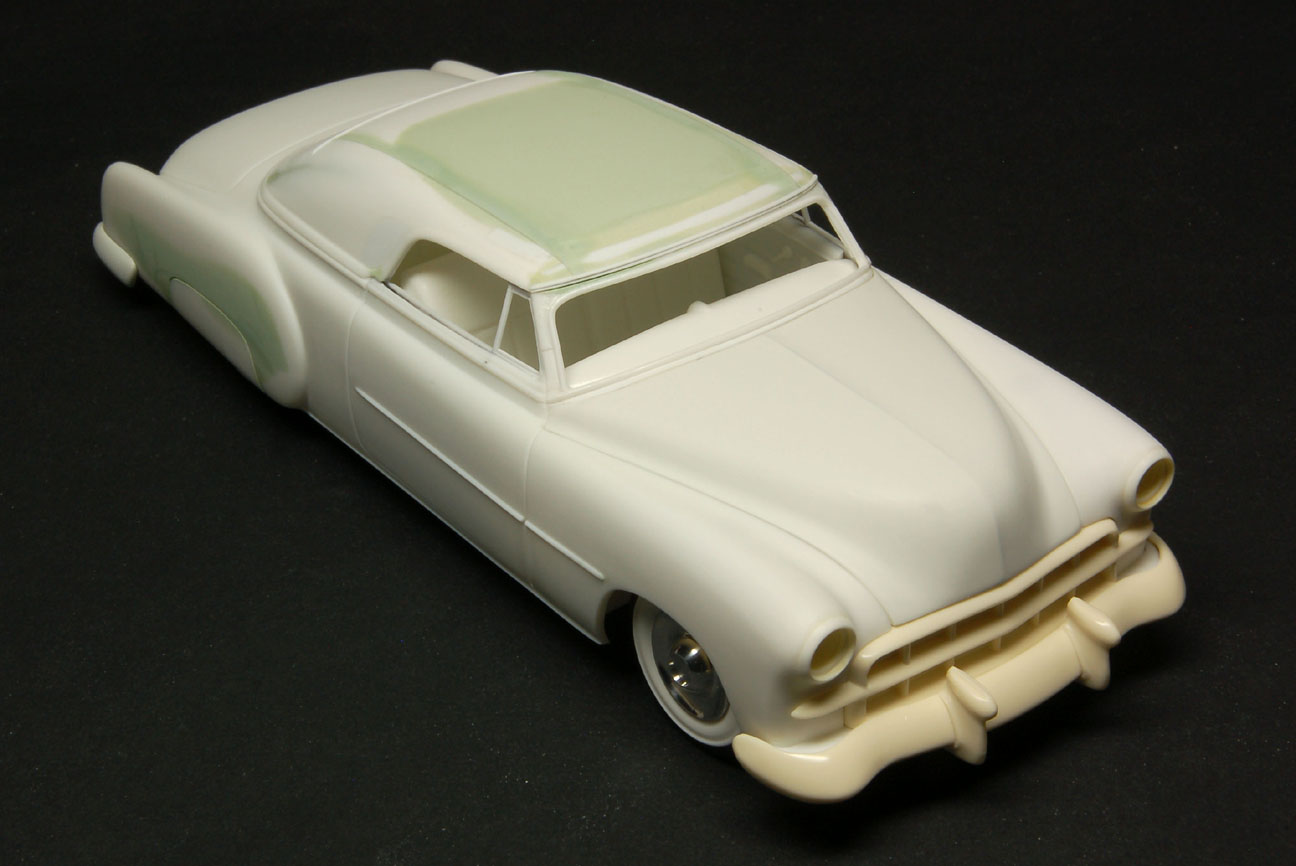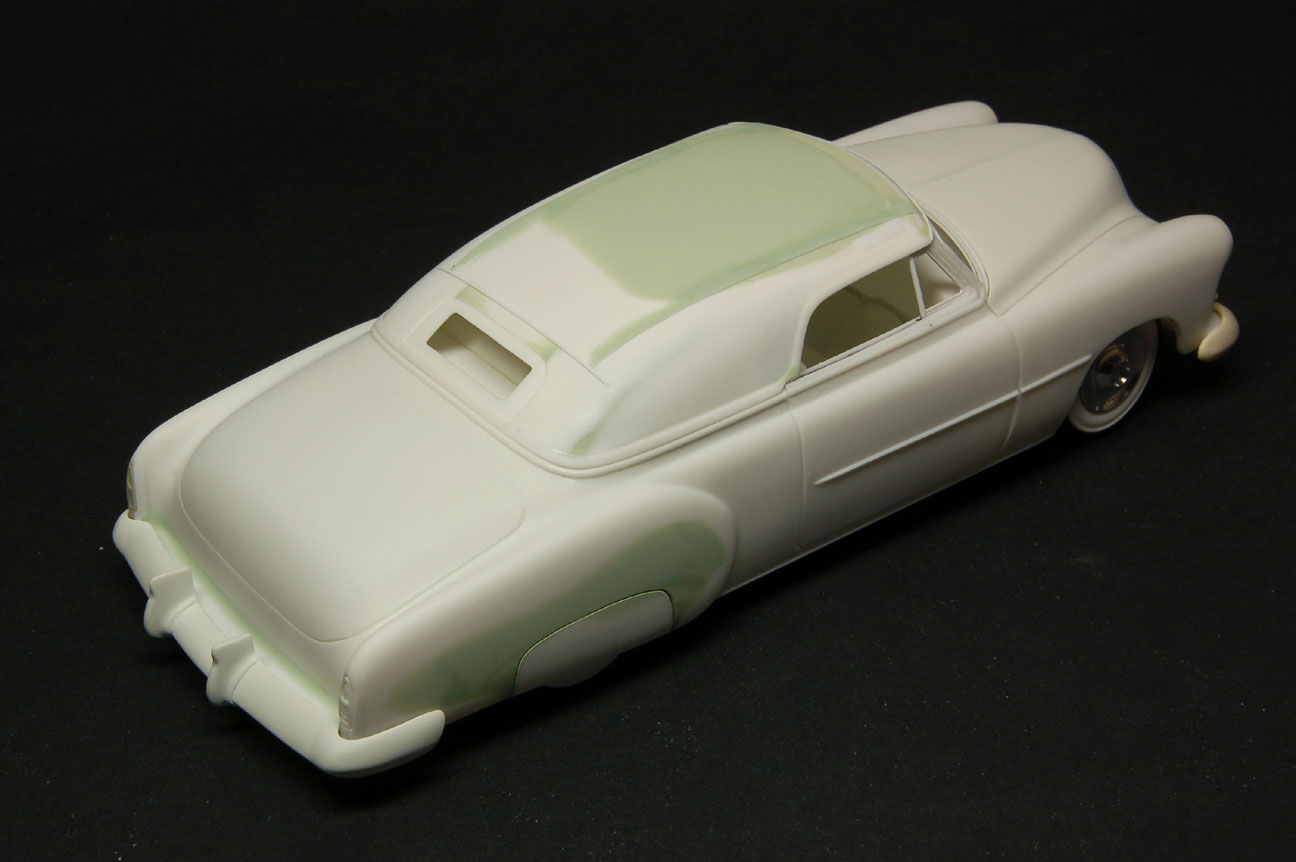 Edited by sbk, 08 September 2013 - 12:58 PM.