I had planned on waiting till 2013 to start a new build, but was bored today, so went ahead and cracked open 2 kits. I will be building the new Revell 69 Nova SS kit, but will be installing the big block chevy from the 67 Chevelle Pro Street kit, instead of the little small block. I am also using the intake, carb, distributor and valve covers from a 70 1/2 Baldwin Motion Camaro pro shop kit. I go the engine built this evening...and will be doing more either this evening (12/24) or tomorrow evening. I plan on painting the Nova white with red interior...haven't seen many 1:1 cars with this combo...but you guys know how things tend to change lol..here is what i got so far...
this is also the first engine that I recall to have a separate fuel pump....was the hardest thing to attach lol
as always..comments and suggestions welcome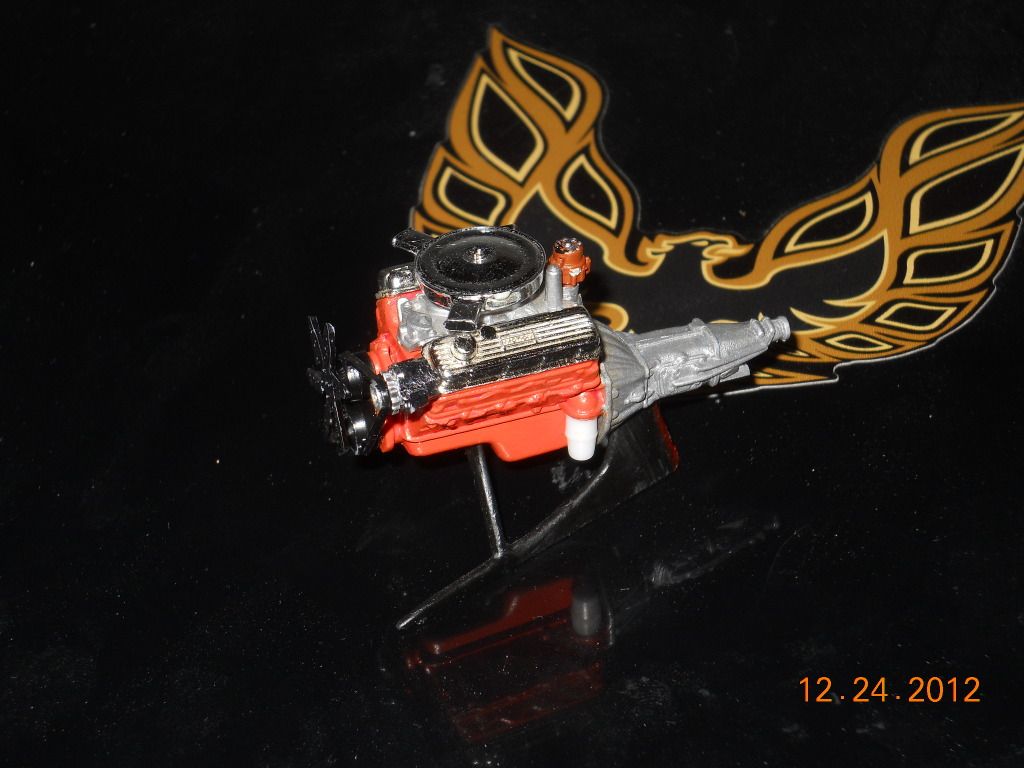 .
Edited by tjones87, 08 January 2013 - 12:40 AM.