Hello,
The Z06 is slowly progressing. Paint was finally approved by the PQRB (Paint Quality Review Board aka me) after 6 or 7 failed inspections requiring minor touch ups. The project has been "cleared" for the next step: Clear coat
These 2 pictures were taken after the first coat of clear was dry. I usually do 5-6 coats. Because of time constraints, I can only do 1 per day, in the morning before going to work.
Cobra Colors Moon Mud primer / Cobra Colors Velocity Yellow / Cobra Colors Ultra Gloss Clear
Moon mud protects the soft plastic against almost anything short of nuclear reaction.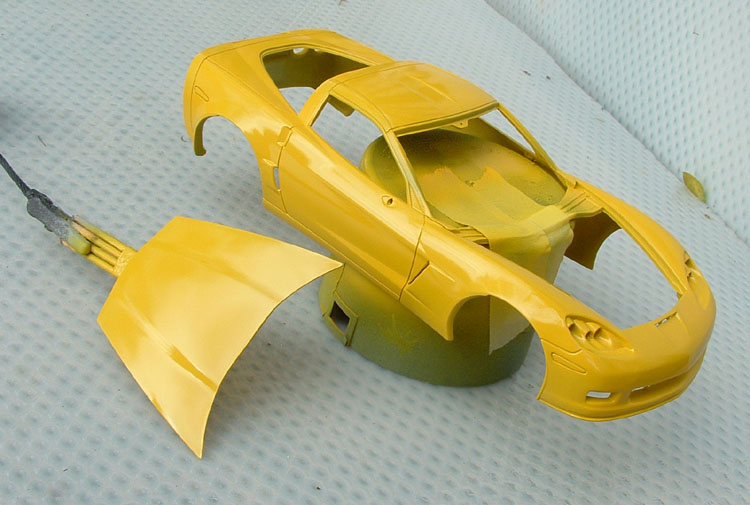 Any comments?
Thanks,