hello everyone!
first i hope everybody here had a very Merry Christmas and received everything they wanted; i did. i got my model building mojo back.  it has been over two years since i picked up a model to build, buy or even plan a build.  the only thing model related was my ocassional stop into this forum to check up on what was going on in the model building world.  thanks to this forum, it kept that little ember of passion glowing.  whew, man, it feels good to cut plastic again because i have tons of projects to finish.
my last posting here was a 1934 Ford "hot rod" semi tractor that i had just finished and was starting on the trailer: here is that thread.  http://www.modelcars...topic=26146&hl=     the trailer will be a "vintage looking" race car hauler.  now on to that---
this is how it looks after two days of work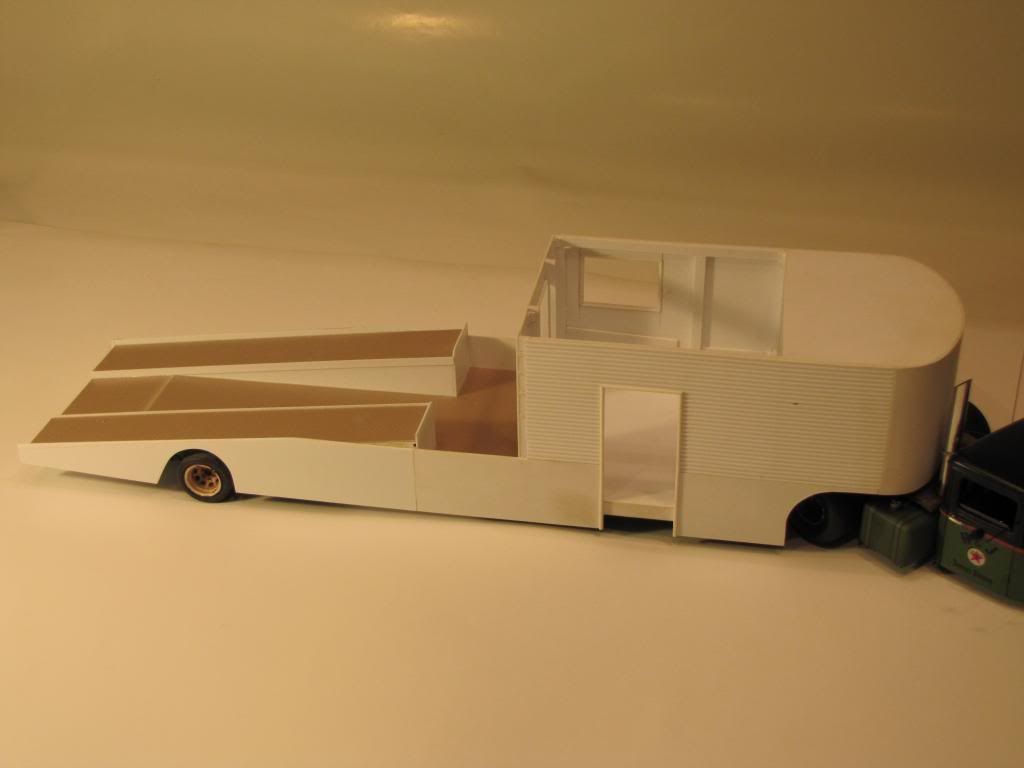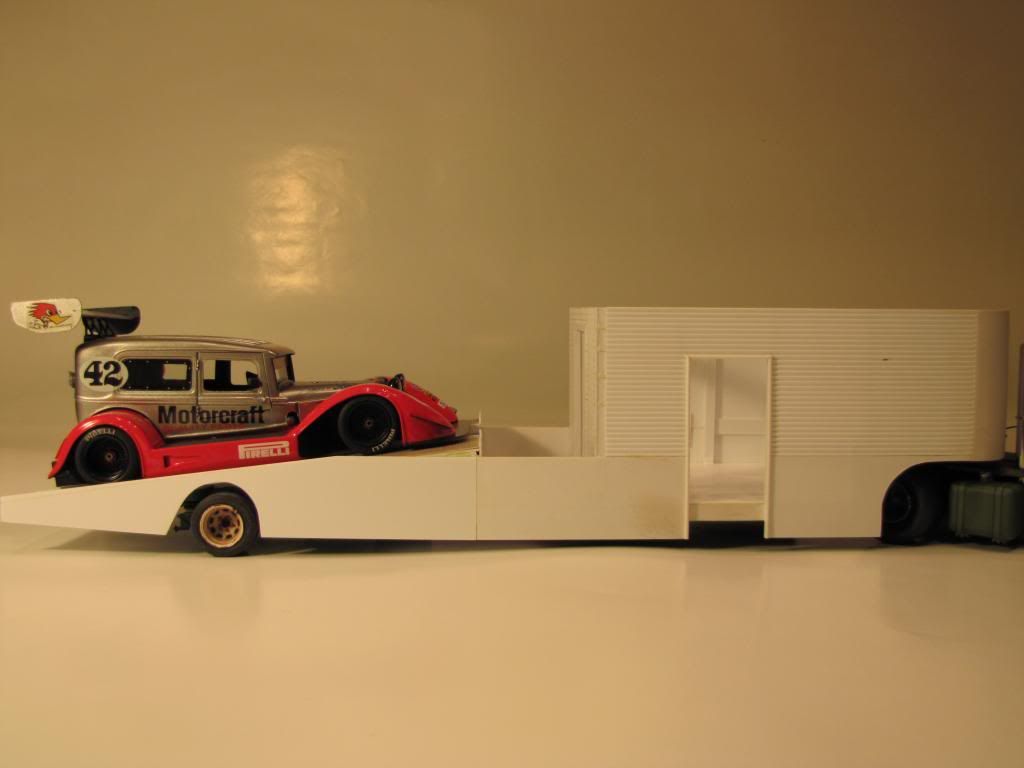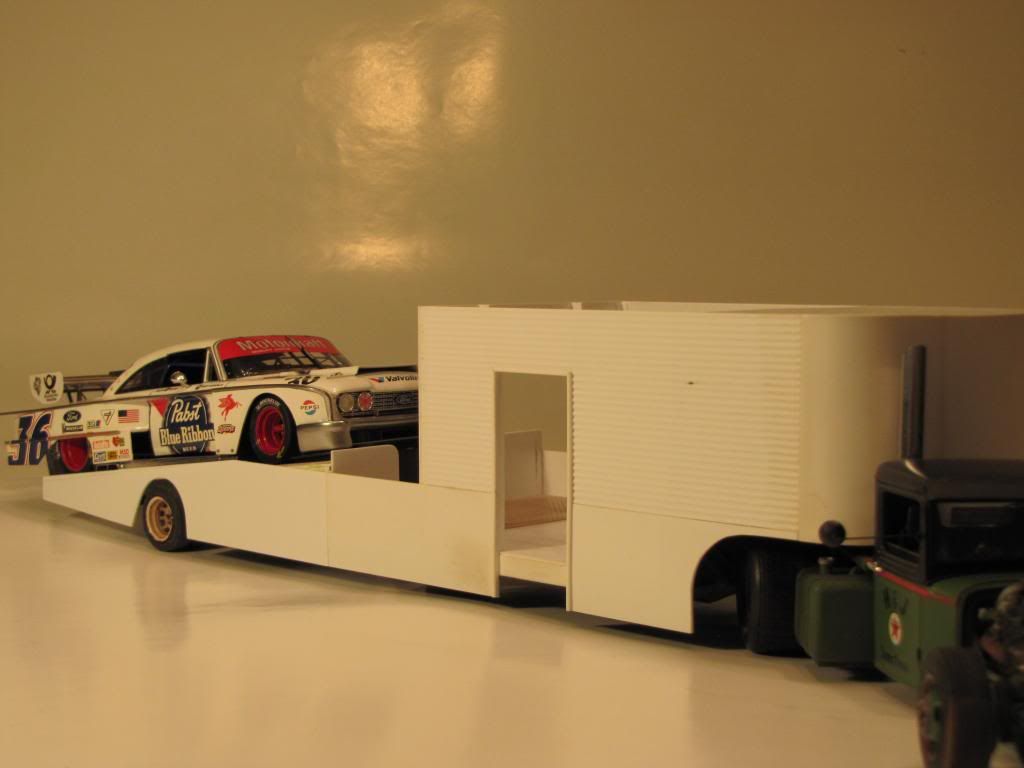 i used HO scale diamond plate instead of the 1/24th because i think it looks better.  IMO the 1/24th just looks too large.
as you can see, i still have a lot to do, doors, windows, compressor, electrical, roof and and and....  the good thing is, i now have the desire to do it. yee-haa!
thanks for looking.