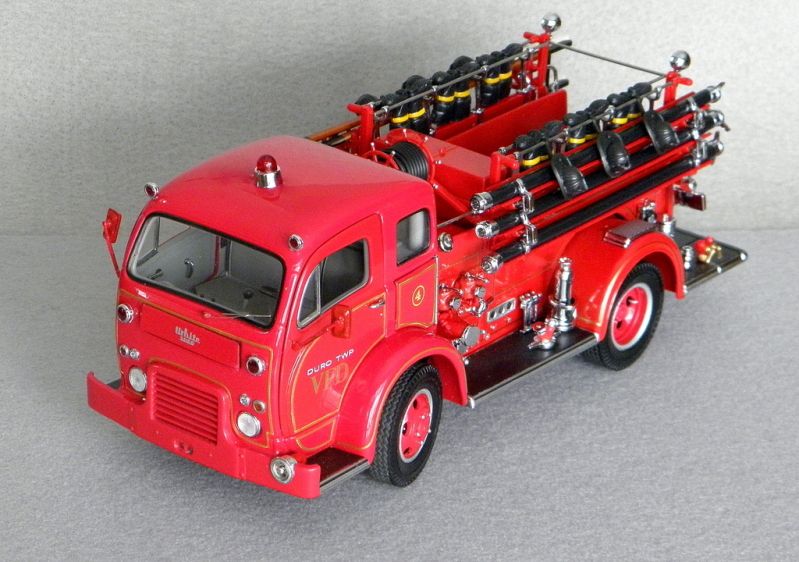 My twin brother, Larry, brought this model over to show me.......A '50s White 3000 short wheelbase pumper modified from some of his surplus parts and assemblies leftover from previous projects. He also added lots of his own fabricated parts such as fuel tanks/fillers, power take-off and lines for the pump, siren, folded flat hoses (made from color-dyed shoelaces, hand rails, and hose leads etc.
The cab and chassis originated on a DM Campbell's Soup van, and the main pumper body was from a Yatming Mack fire engine
He told me that the wheelbase of the White only had to be modified a small amount to center the rear wheels in the fender wells, and almost all of the major parts were from his parts bin. 
I think he did a beautiful job on this cute pumper and I'm always really pleased when surplus parts go to some good use.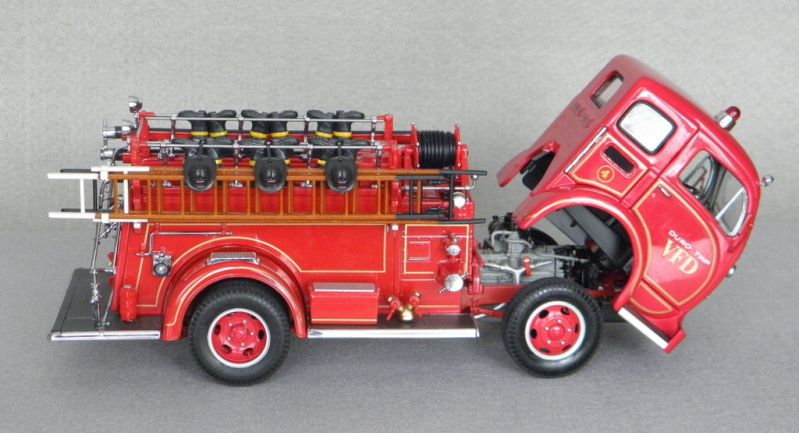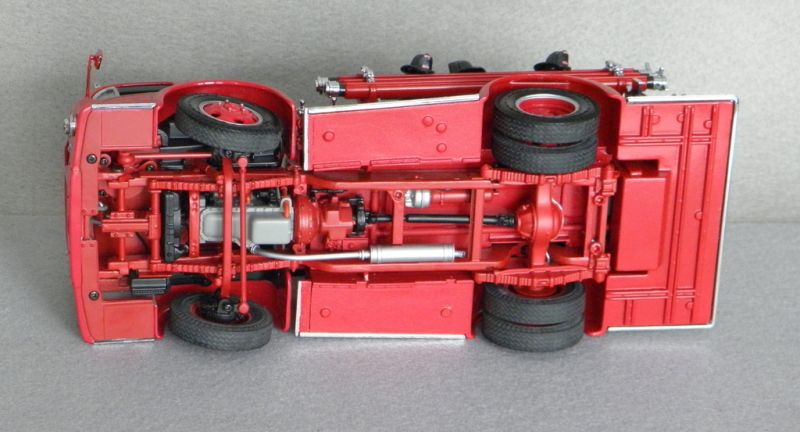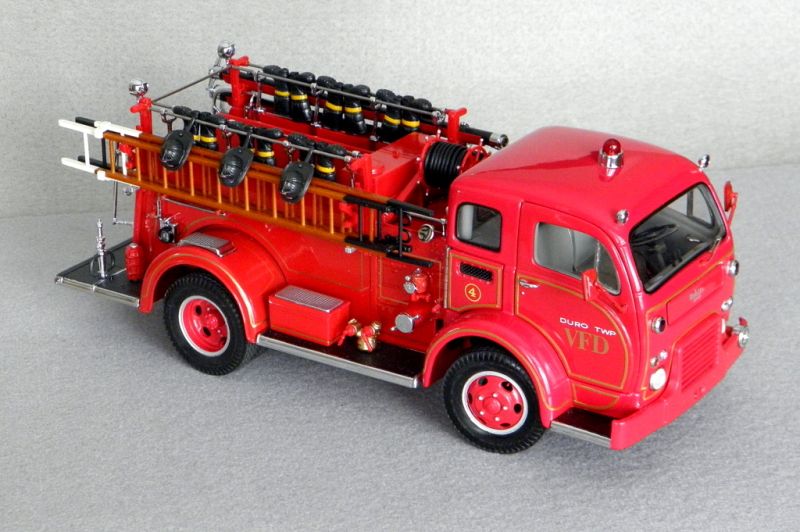 Edited by traditional, 27 December 2012 - 02:33 PM.