This year's  Christmas Amnesty Project is my old '34 Ford rat rod project, which has burlap look seat covers. Since I sectioned the interior to better fit inside the sectioned body, the back seat I had done previously won't work anymore. So I took a seat from a second kit to take six scale inches out of it so it will fit in my modified interior tub. That meant I needed to cover this seat to match. So here we go...
This is super easy guys...
Materials - One kit seat and Micro Kristal Klear. Elmers white glue will work also, I just had this handy.
You'll need a napkin or other suitable covering. This is a Taco Bell napkin. So go to Taco Bell, buy a dollar taco, take 50 napkins and some hot sauce while you're at it. I like their hot sauce. You'll also need a couple of Q-Tips.
Before we start, a few things about the seat. I had to cut mine apart to take some plastic out. You probably still should cut it into two pieces. It's just easier, although I've done covers and tucked it into the crack between the top and bottom cushion. Also, check the fit of your seat. If it's already a tight fit in the interior, you will need to sand it down some since we are adding a layer of napkin to it.
Take the white glue and give the seat part a decent and complete coating, even around the back edges. Don't thin it out any, nor do we want a lot of glue to soak through the napkin. Now let it sit a few minutes to get tacky.
Now take a section of napkin and take it down to single ply. We only want one layer to glue. Just press the napkin into the glue. We don't want the glue to soak through to the face.
Now cut the napkin down to the part you will wrap around to the back of the seat and start your wrap. You want to flatten down all your edges that will be visible. This defines the shape. Let it dry.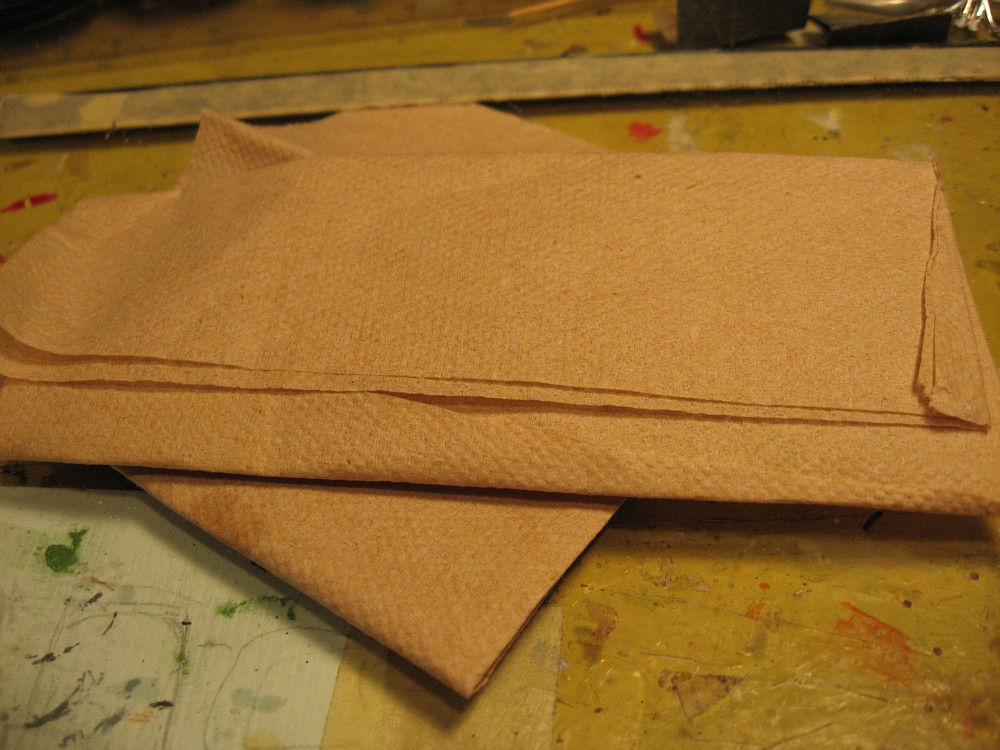 Now roll it over and it should look like this.
Add glue to the back. You can even glue on top of the napkin and it will soak through. You can be sloppy here. Let it dry.
Now we have the two seat cushions defined and ready to put into the interior.
And the end result is worth the effort! I will cover the arm rests to match.