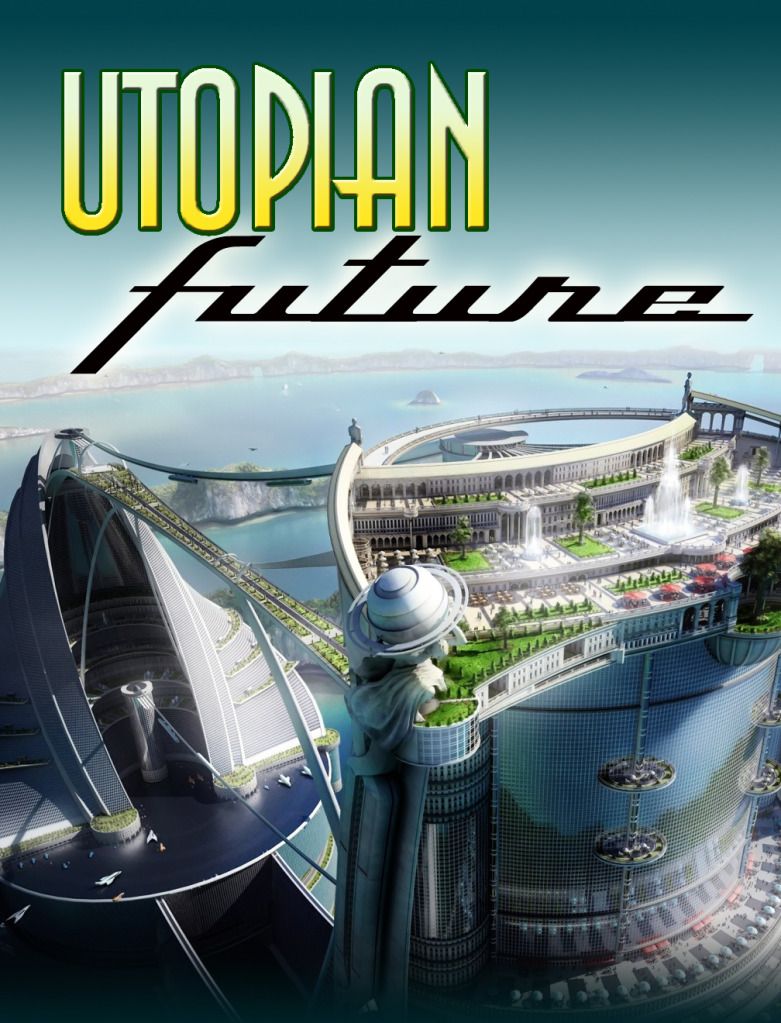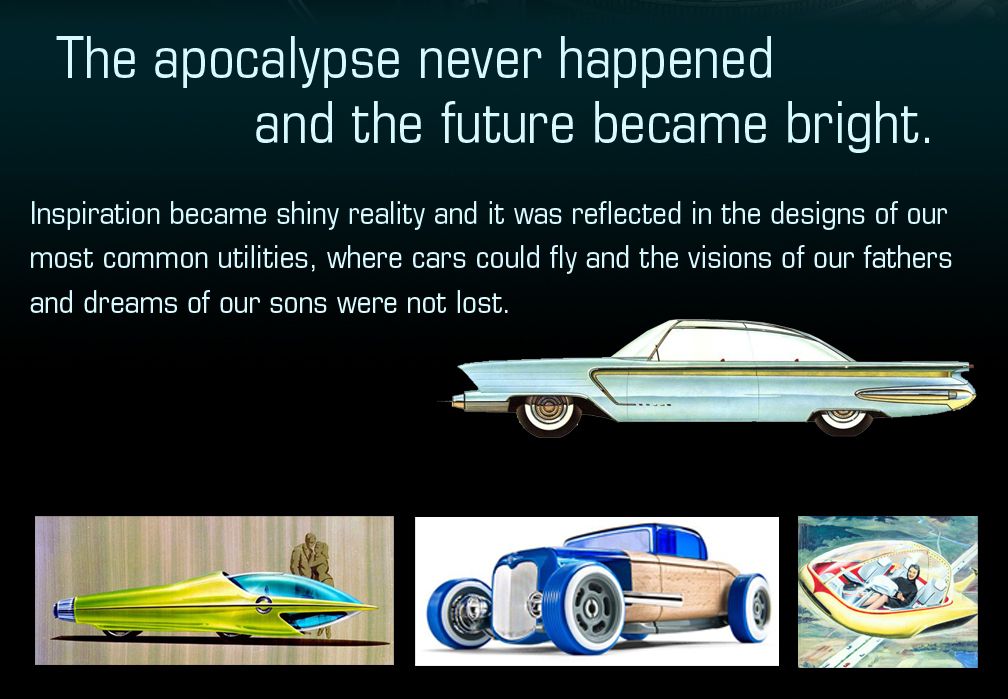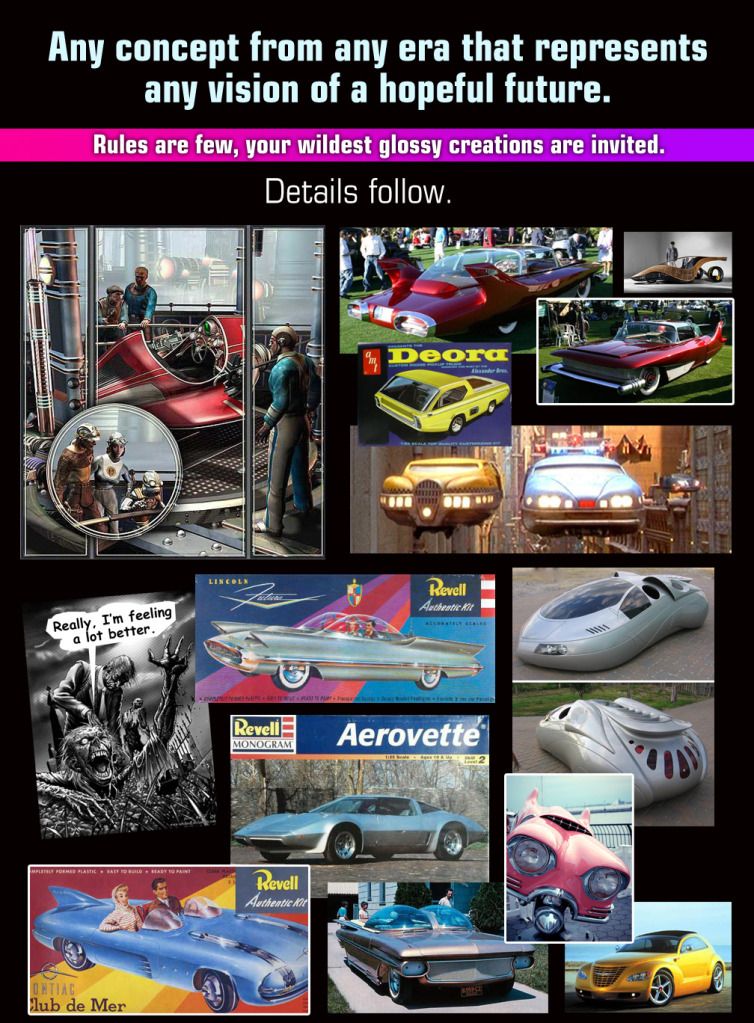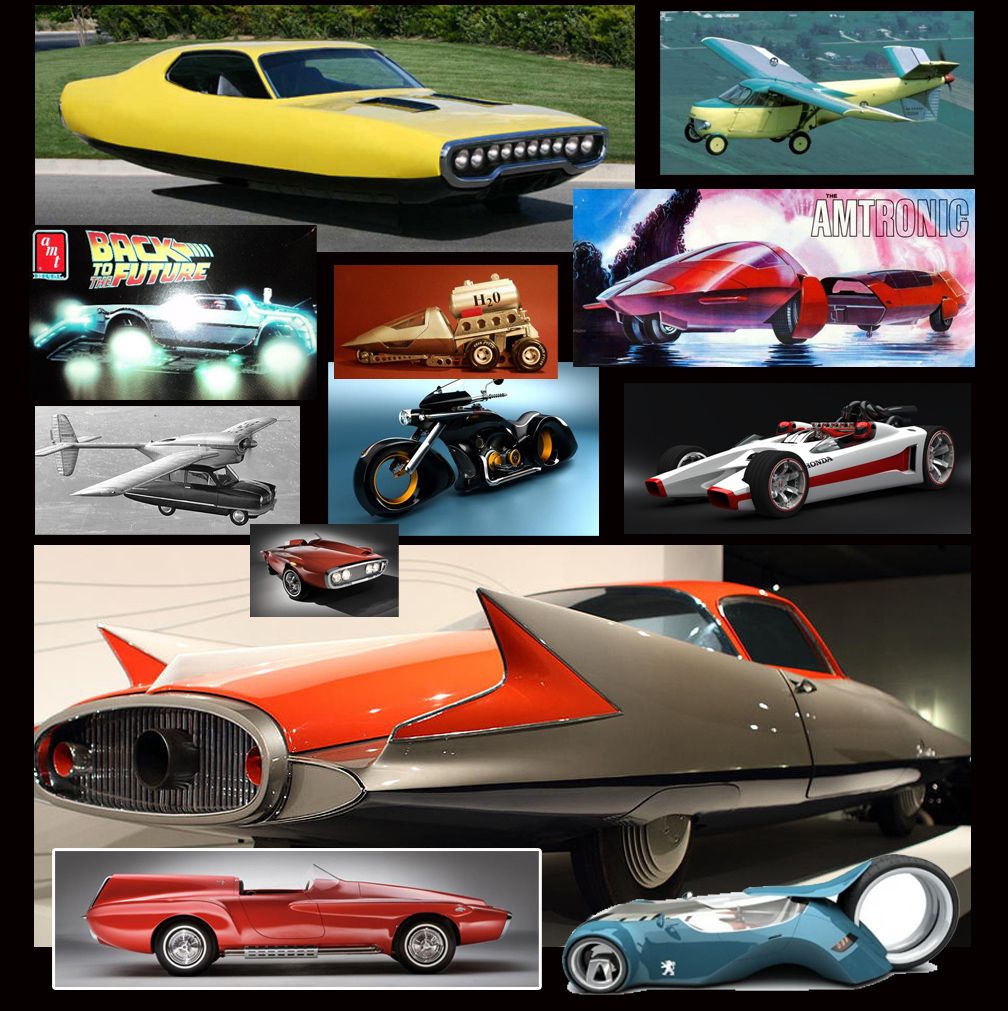 Flying cars, concept cars, custom cars, aero cars, streamliners, wings, show cars, fantasy, retro futurism, shiny steampunk, fins, bubble tops, bullets, anti-gravity, asymetric, avant garde. Can be real detroit concept cars or pure, fantastic fiction.
The science of it is not important. Like conceptual cars, the art of the idea is what counts. The spirit of the build is utopian. Battle machines and weaponry are out. Prefer no rust and gunk but if it contributes to the wonder of your machine it's allowed. Whether from the distant past looking to the near past, or today looking to the future. It doesn't have to be our future, could be your grandfather's vision, short term or long term. 
Runs 2013 through 2525 ("...if man is still alive.") Join anytime. 
As usual, must show starting point, partial builds accepted but prefer builds that are less than 50-percent complete. 
Can use anything; kits, glue bombs, blister packaging, toy parts, bottles, any material that supports a vision of future transportation from any era.
Edited by Lunajammer, 05 December 2013 - 06:52 PM.