After receiving such a warm welcome as I presented my first model in this thread I decided to present my second one.
 
The model kit is the Trumpeter Falcon Sprint of 1964: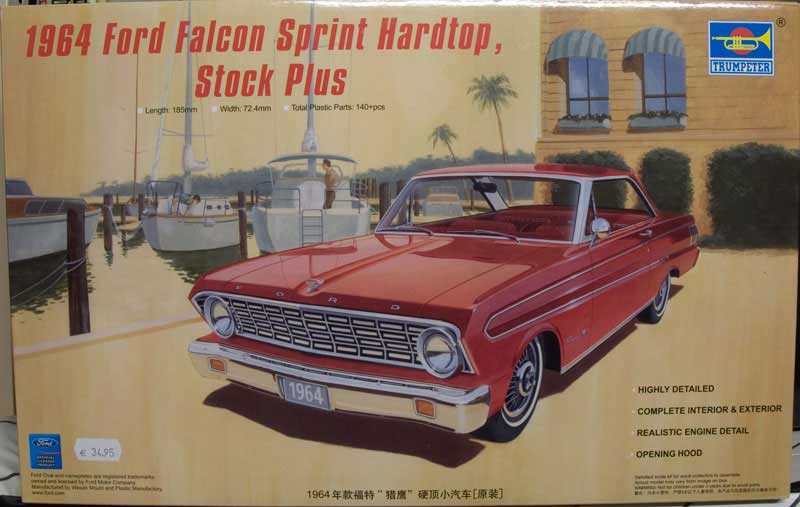 The kit went together very well. Only the chrome of the bumpers had some flaws. So I decided to de-chrome them, gave them a shot with Testors enamel glossy black and applied Alclad Chrome.
 
I followed the first time the 'Donn Yost' method for airbrushing this model and I have to say that Donn made my day 


It came out without any orange peel and there was absolutely no need for any clear coat. Only two or three dust particles had to be polished out. The color choice was Testor's bright yellow.
 
I replaced the kit's wheels with wheels from Scale Production and added some disc brakes. The front was lowered so that a horizontal stance could be achieved.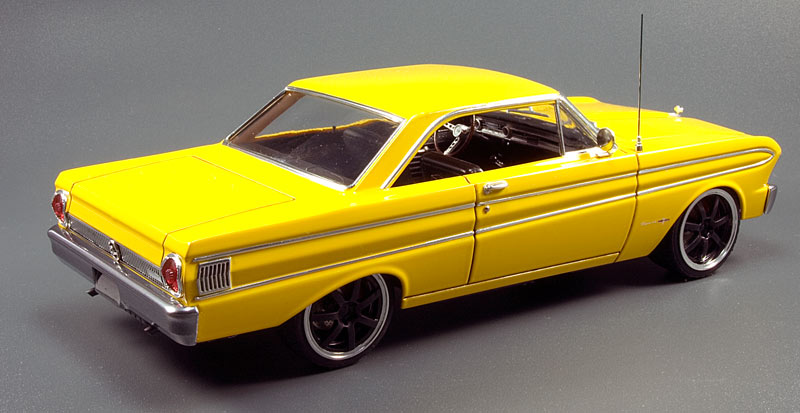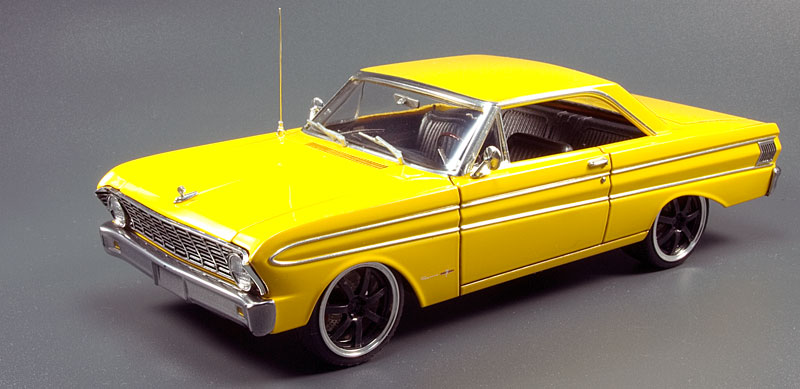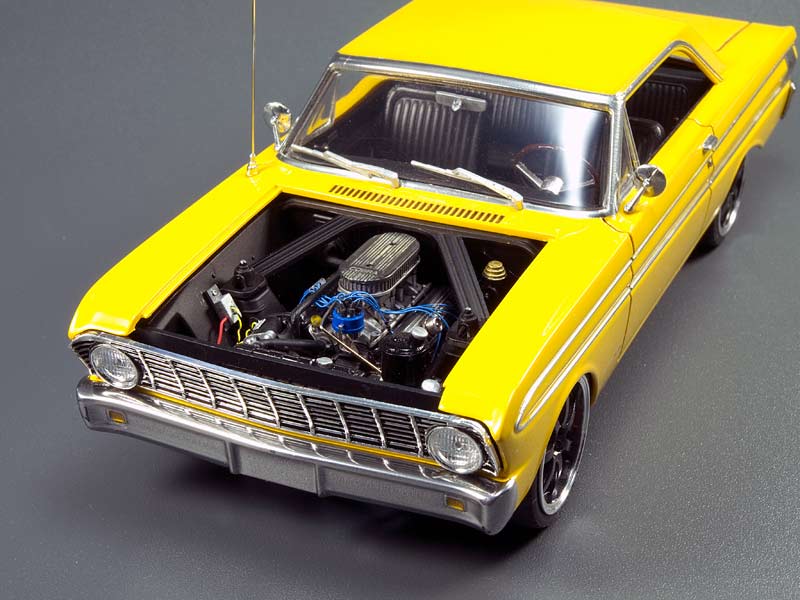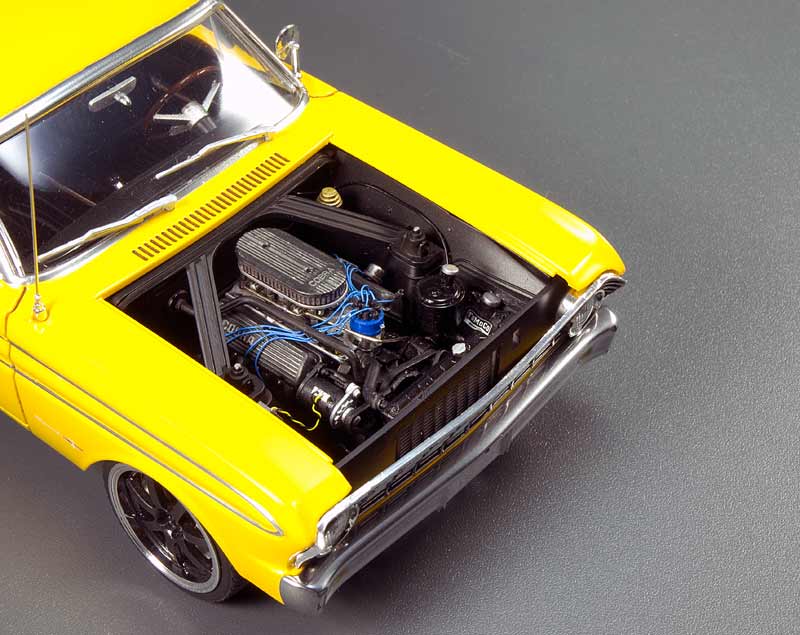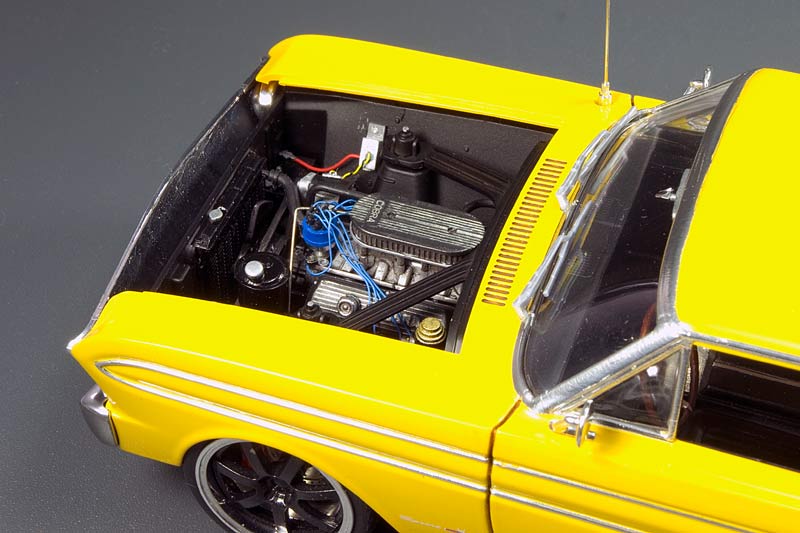 Cheers
 
Harald