I've had this one in my stash for a while... it's the Hasegawa Miura P400SV kit. I really wanted a period-correct look for the colors, but I wanted to avoid the usual colors you see these cars in. Eventually, I decided on a nice, rich, metallic... brown. It's actually Testors One-Coat Root Beer, and I think it fits the spirit of this car perfectly, especially with the gold rockers and wheels. At least two Miuras were produced in brown, although I don't think the Root Beer Brown is prototypically accurate at all.
First was to prep the body, which on this kit involves molding in the rocker scoops. I had to replace the leading edge of one of these fragile parts.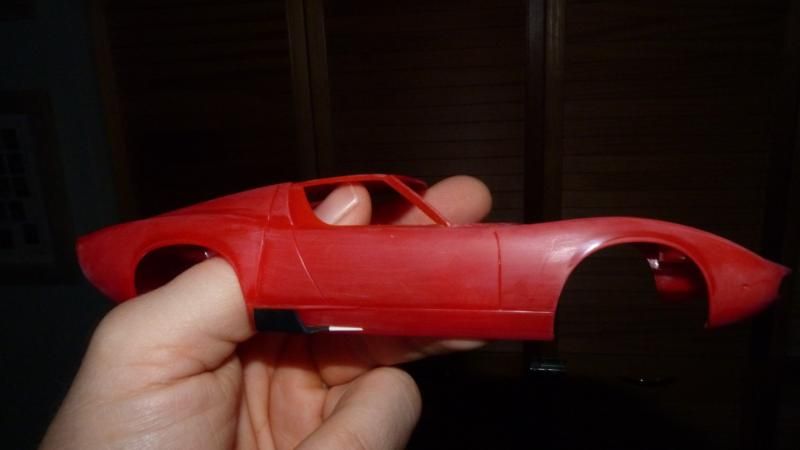 The body was primed with Duplicolor primer then sealed with primer-sealer to keep the dreaded swirl marks at bay. The One-Coat brown was followed up with the One-Coat clear. The results were pretty dramatic...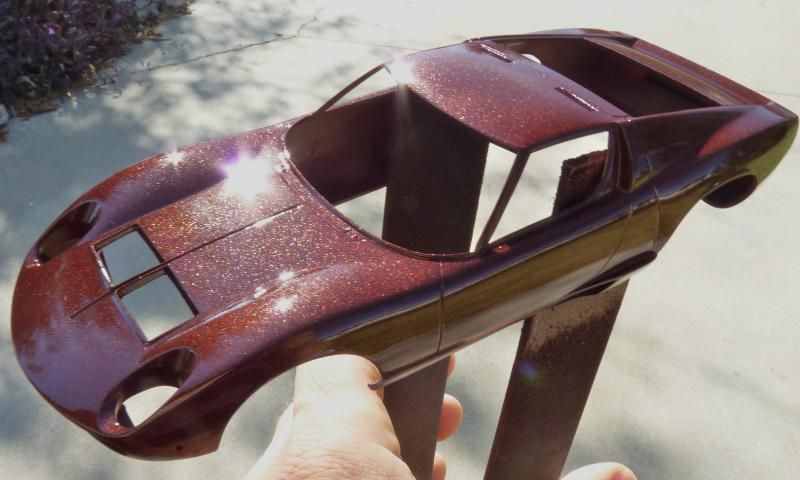 While the body cured, I started the rest of the build. For the interior, I went back and forth a lot- the interior is very visible in the Miura due to the large windows and exceptionally clear glass Hasegawa uses. I eventually decided to take inspiration from the custom interior on Frank Sinatra's Miura, which was cream boarskin with orange shag carpet. I toned down the carpet to a nice burnt orange mixed from three shades of Fuzzi-Fur and custom-mixed a light cream color to match. The carpet was applied by masking and spraying a matching base color, followed by spray adhesive and flocking applied through a sieve. The kit's metal transfers are a dream to use- better than Tamiya's! I really wanted to add seat belts, but I wanted this one to be box-stock. I'll probably do a Miura Spyder conversion at some point to even better show off the impressive interior.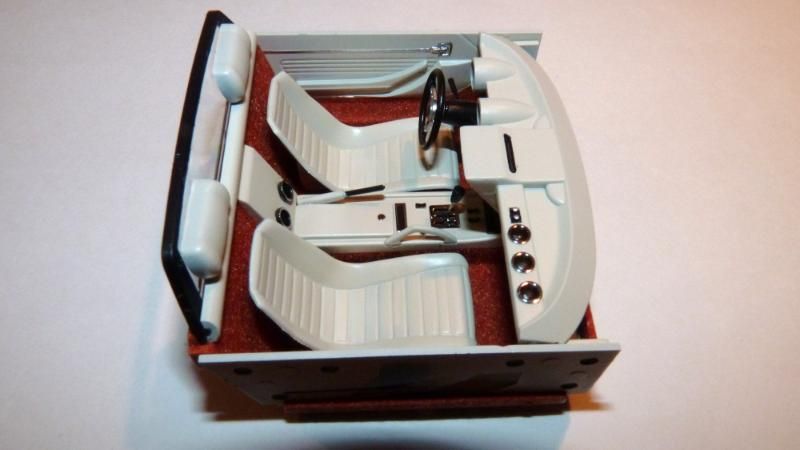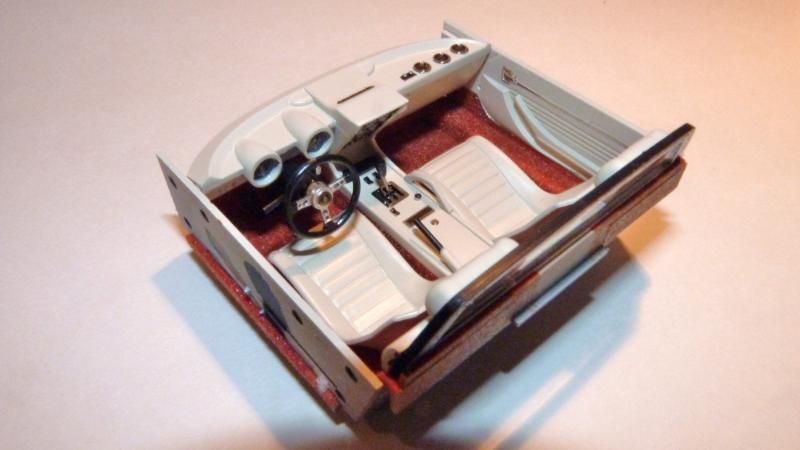 The only drawback of this kit is that it's a curbside... that being said, it comes with very good engine and suspension detail. I detailed the components of the engine top plate with the kit decals...