Ok, I was tasked with taking a 1000 Series American LaFrance firetruck and making it look like a 700 Series from 1949. So, with that said, here are a few pics of what I've done so far. The first is a picture from the box and the rest are after surgery. I hope to finish this thing up in the next few weeks (at least have it ready for paint anyway).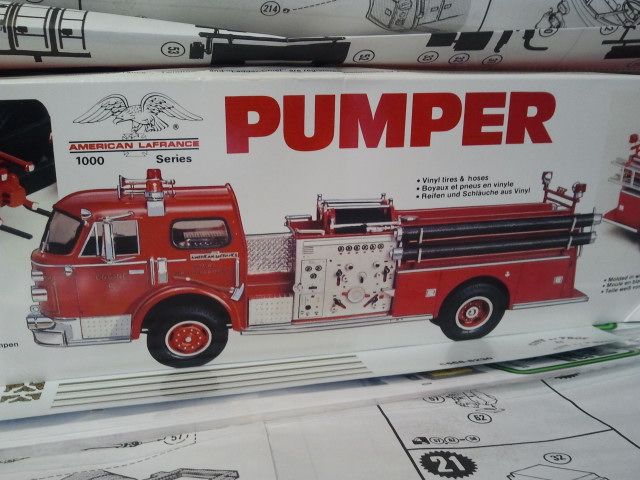 This is a pic with the back-end after I hacked out the more modern fender wheels/storage boxes and  made it look more like the picture you see standing beside it.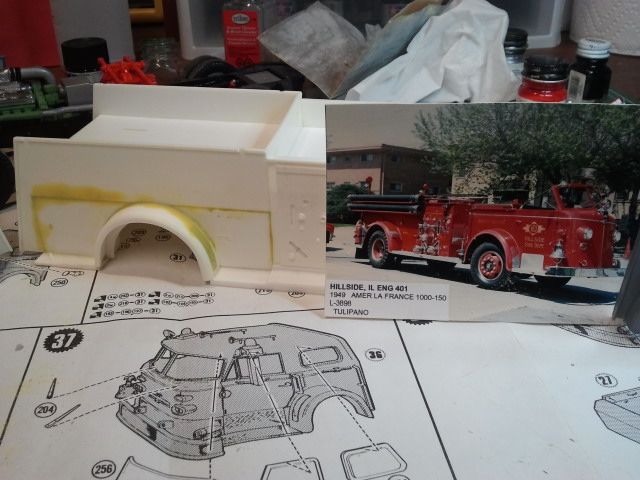 Since I had a spare kit to work with I glued one up to look like the box and set it beside the other.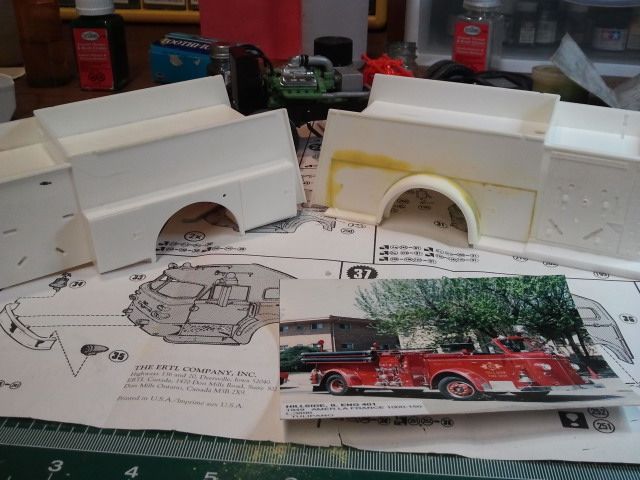 And I had to chop the darn thing plus fabricate headlights to look like the picture I was given. Still got some work to go.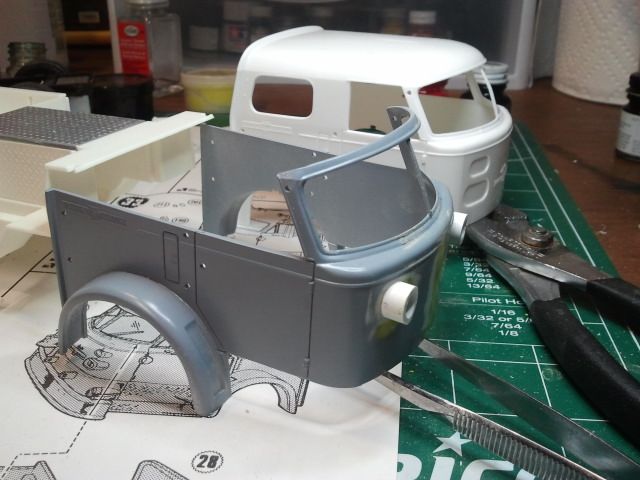 Once I get 'er done I'll post the pics. Btw, if someone has the old American LaFrance emblem that goes on the front of the cab I could sure use it so I don't have to figure out how to fabricate that  

Scott Murray