This is a 1/10 scale "Barcelona" taxi. The basic brougham design was actually developed in the US around 1880, and the taxis were exported to Cuba. Eventually the design found its way to Europe, where they were used on the streets of major European cities like Barcelona in the last years of the 19th century, just before horses were replaced by autos.
Details varied from one maker to the other, but the basics were the same: an open driver's compartment and a closed passenger compartment. Here's a photo of a typical real one: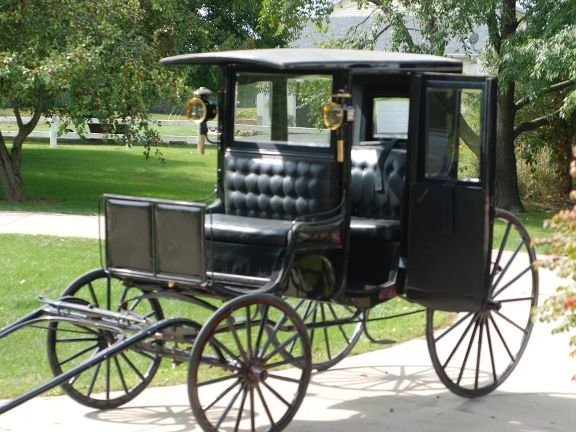 And my model... again, laser-cut wood, cast white metal, photoetched brass, brass rod... and in this case I scratchbuilt a fancy velour-upholstered interior and seating. I also added the rooftop rails, that's not included in the kit.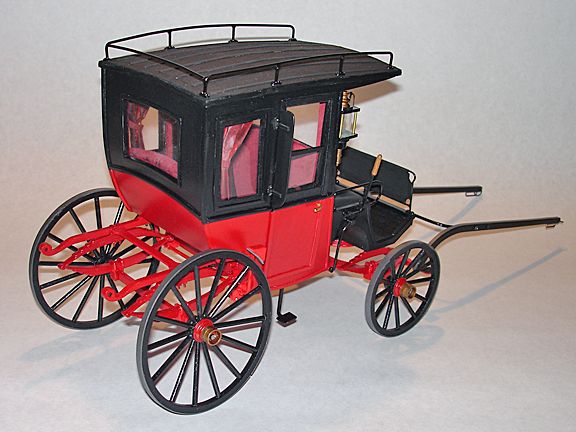 The driver's seat was upholstered in a diamont tuft pattern (technique described in my "Doctor's Buggy" thread):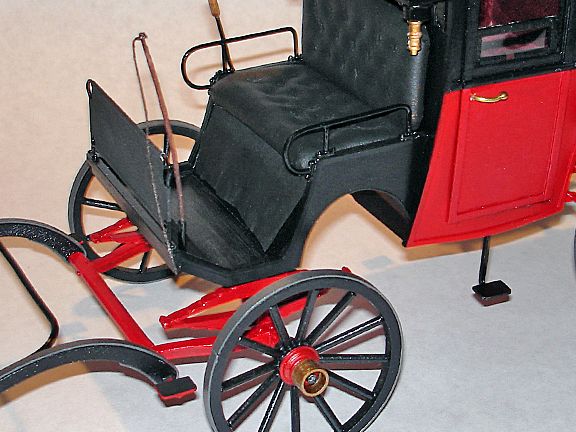 And the brake system was scratchbuilt because there wasn't one included in the kit: