I had this idea for the Explorer Lightning for a while now. I found the perfect tires to go on the Lightning rims but I could only find 3 so back on the shelf it went

I sent the wheels from the Lightning Explorer to a board member with a Lightning kit as part of a trade.
Anywho, I saw an AMT Mustang GT kit on the shelf & thought it would look good with the bumper & headlights from the T-Bird kit. I was looking thru the T-Bird box & saw that I had the startings to make a Saleen edition. Wheels, 2 tires, hood, motor/trans, & decals. While looking for the other 2 tires I found the 4th tire for the Explorer kit! Earlier in the afternoon I found a complete set of Lightning rims I got from George at a club meeting a while back.
So long story short the Explorer is back on the bench with the T-Bird along side. I do REALLY need to thin the stash down because 800 models & ADD do NOT go great together LOL

Here's the Ekplorer with the wheels/tires under it. You can see it has a decent sidewall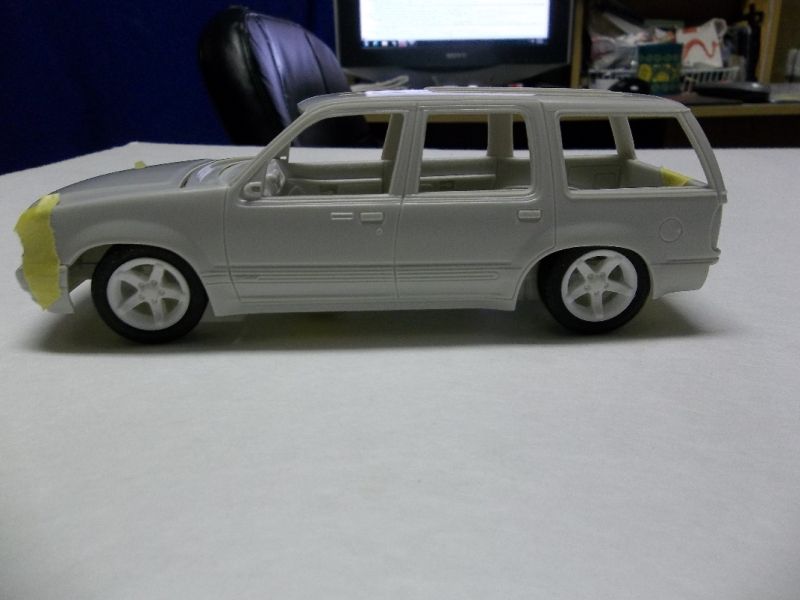 Here's a better pic of the tires compared to the tires included in the Lightning kit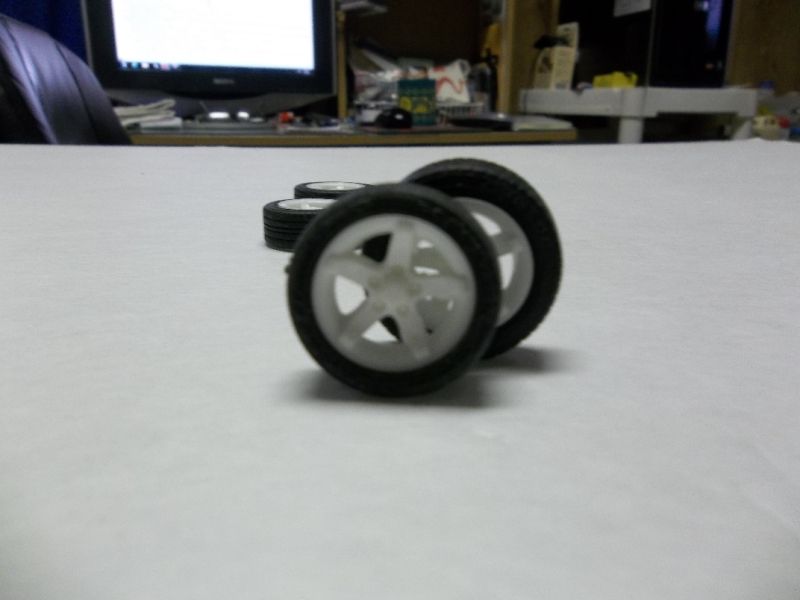 And the Thunderbird with the Saleen wheels under it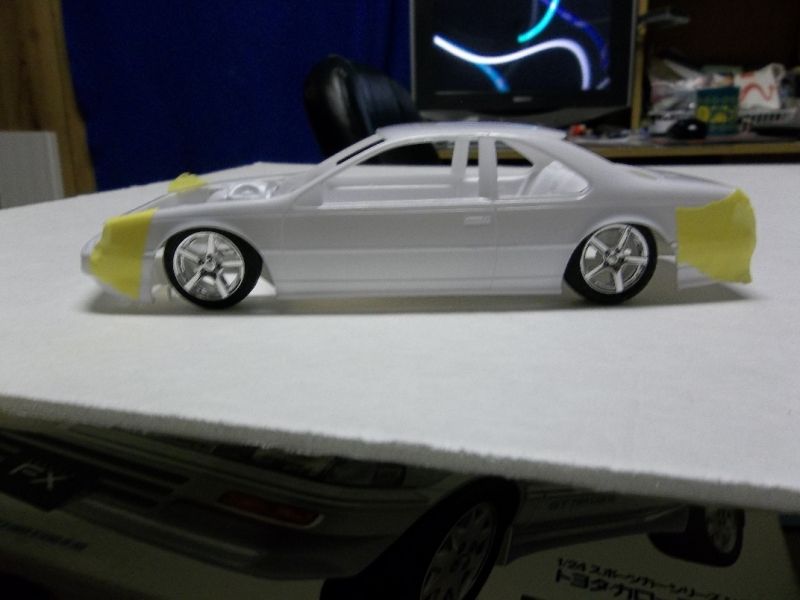 Edited by Joe Chernauskas, 08 January 2013 - 07:06 PM.