STILL IN MOCKUP PHASE, so parts and fitment are rough.
Frame tidied up the rest of the way, with new tubular crossmembers. Grotty members in previous pix were fixtures.
Bits for guts. Individual wheel motors will be cut down from gluebomb wheels in the AMT '32 Ford / '40 Willys double kit. Front suspension (purple) and crossmember cut down from Revell StingRay3 kit. Rear suspension (black) reworked from Monogram 1/24 Cord front suspension. Banana arms are similar to Porsche 911 in function and layout. Battery packs from parts bin, represent Lithium-ion packs.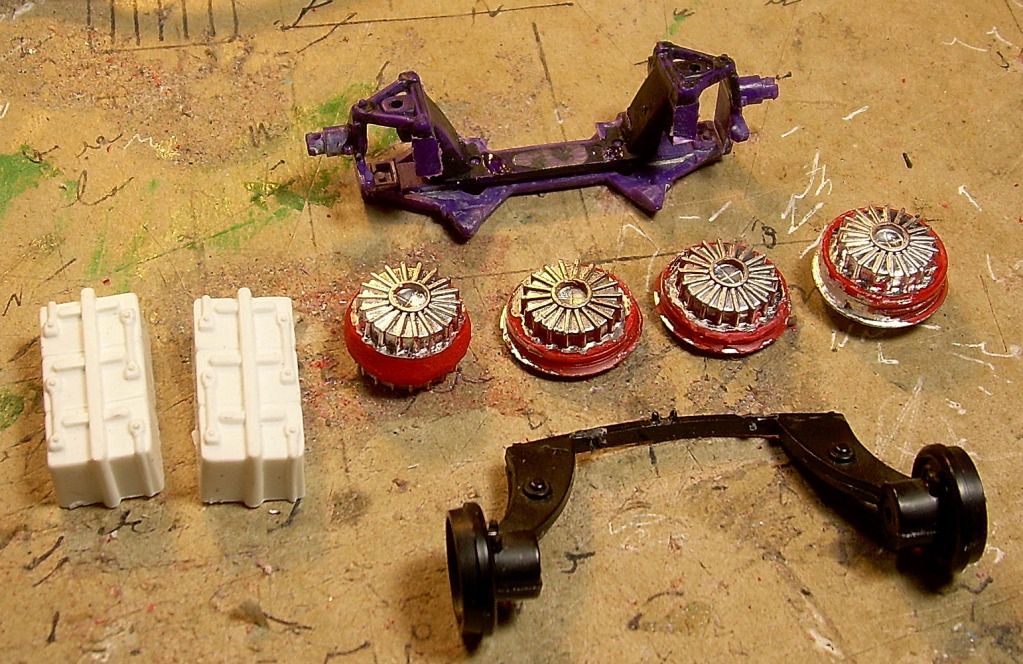 Banana arms on a new torsion bar tube. Brass tube to keep everything square while setting up.

Front and rear suspension, wheel-motors and batteries in place. There will be driveshafts running from the motors to each adjacent wheel, and inboard disc brakes. Though this thing would have re-generative electric brakes that convert the kinetic energy of the vehicle to electricity and recharge the batteries while braking, the lightweight hydraulic brakes are necessary to bring the car to a full stop and for emergency use should the electrical system fail.
Micro-turbines reworked from the AMT Amtronic, big alternator made up from stacked air filters, Corvair engine fan, etc.
Power unit assembled.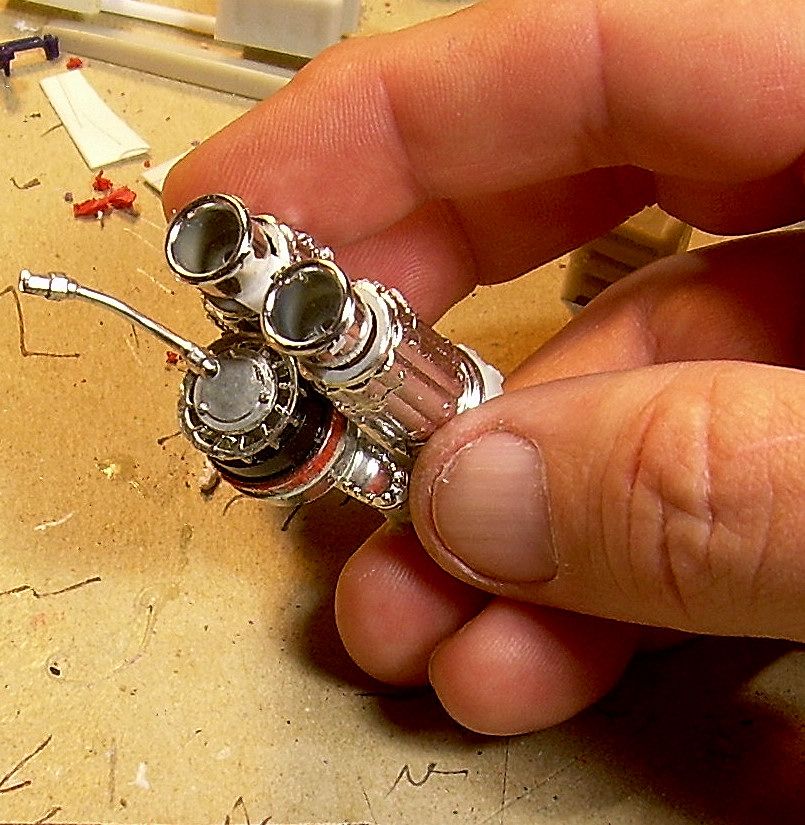 Installed in chassis at necessary angle to fit within bodywork.
Edited by Ace-Garageguy, 25 January 2013 - 02:29 AM.