Well, I am calling the Corvette done.  This started off as an incomplete kit.  Another person provided a donor car so that I could complete this build.  The parts from the donor include the fan belt, water pump, upper radiator hose, and front tie rod.  The rear stop light was made from a sanded down piece of clear red sprue.  I modified the kit distributor so I could wire the engine by drilling holes for the wires.  The carpeting is flocked as well and I made decals for the dash gauges (including the idiot lights).  The body decals are old Fred Cady ones I bought last year.  Other than that, this was box-stock.

The body gave me fits during the build process.  The body and the hood were warped (and still are just a little bit).  After painting, I had to strip the paint and start over as the primer wasn't sticking to the body well (guess I hadn't cleaned it up well enough). After it was re-painted, I had another issue when masking off the yellow to paint the black.  After I was done, the tape pulled off paint. So I had to re-do the body a third time.

Anyway, here it is - hope you like it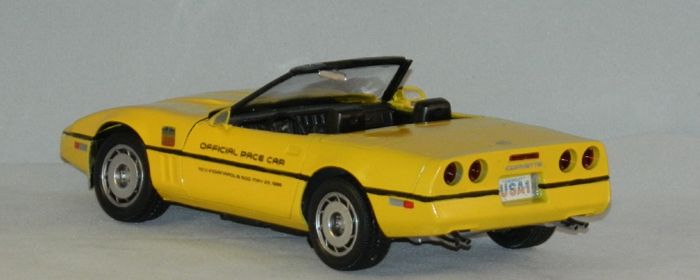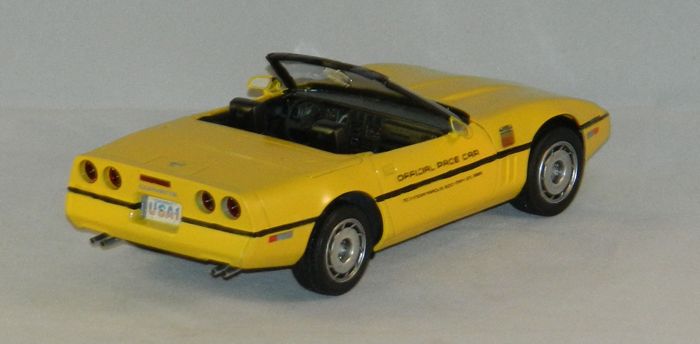 Edited by Scottnkat, 14 January 2013 - 02:40 PM.