WOW!!! It's been awhile since I've posted anything.....anywhere, but here goes. I built this for a friend, and it took awhile, but all's good. Chopped top, mid sixties Show Rod/Show Car styled '32 Ford 5/w coupe. I used a Cadillac engine, but with the engine block, oil pan, and pulley assembly from the new '49 Merc combined with the heads, valley cover pieces, intake manifold, and valve covers from a Roth Outlaw. It's amazing how well they bash with so many years between. Paint is HOK Sunset pearl, and Pure Ice fingernail polish, and the only kit chrome on this build is the wheels, headlights, and door handles, everything else is Alclad, or polished metals.
So, how 'bout some pics?    Ok......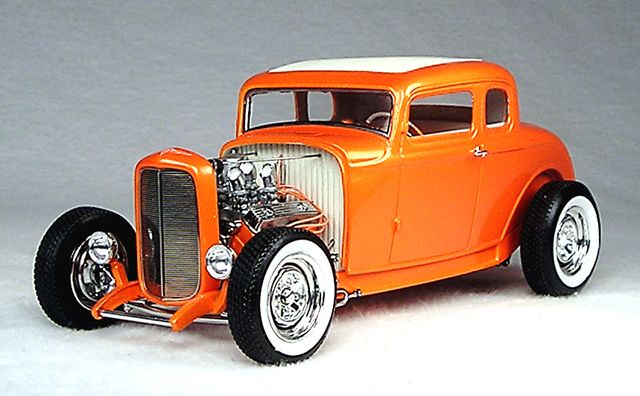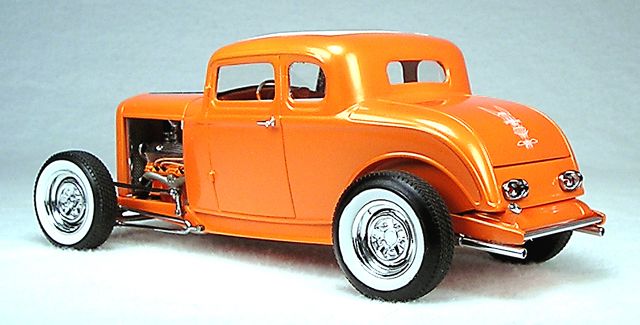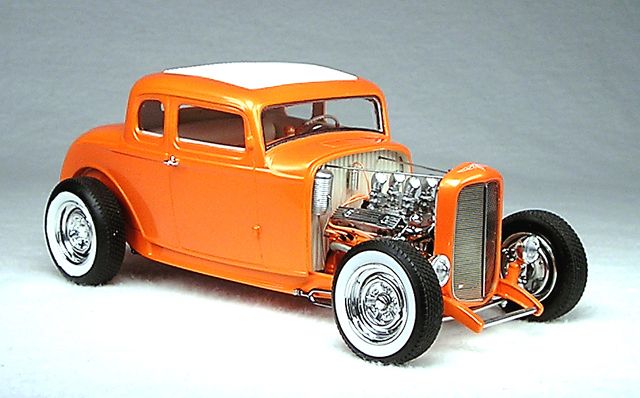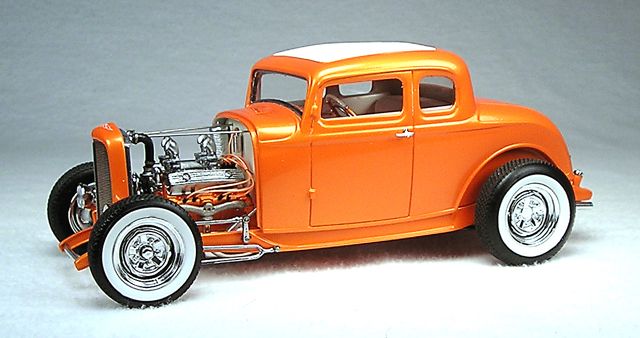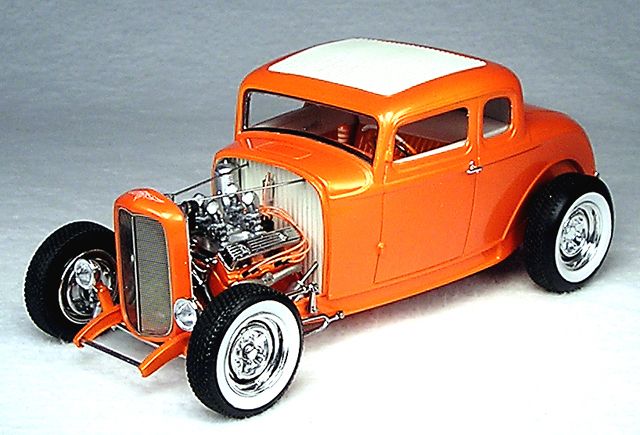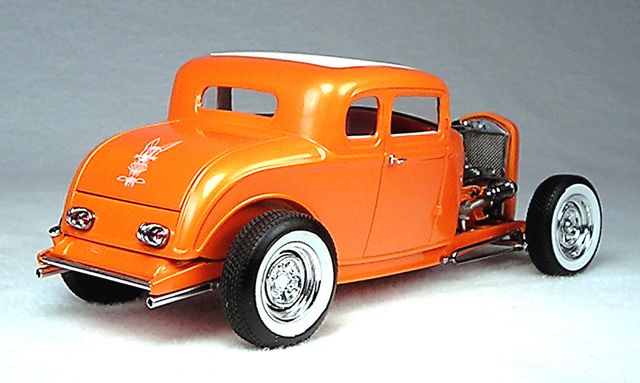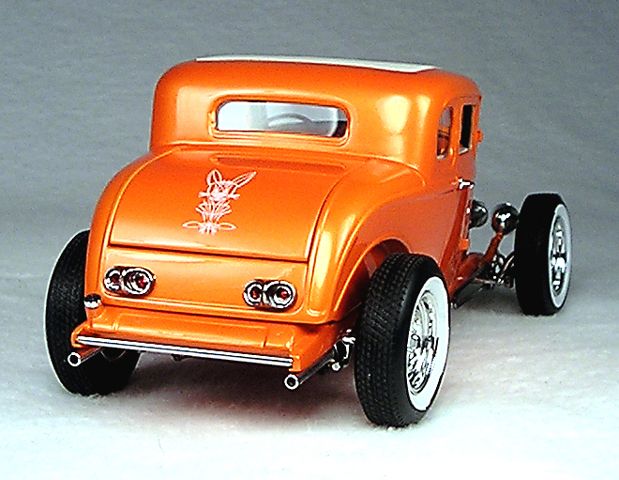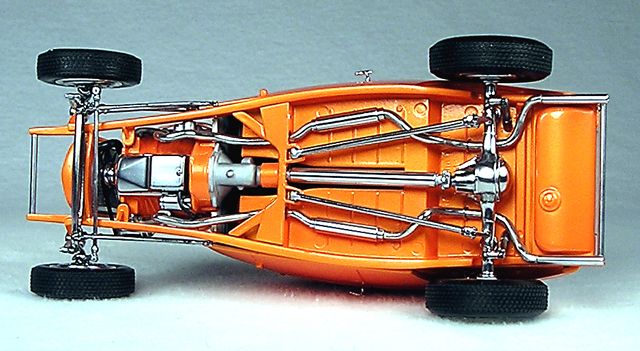 Here's the only pic of the interior...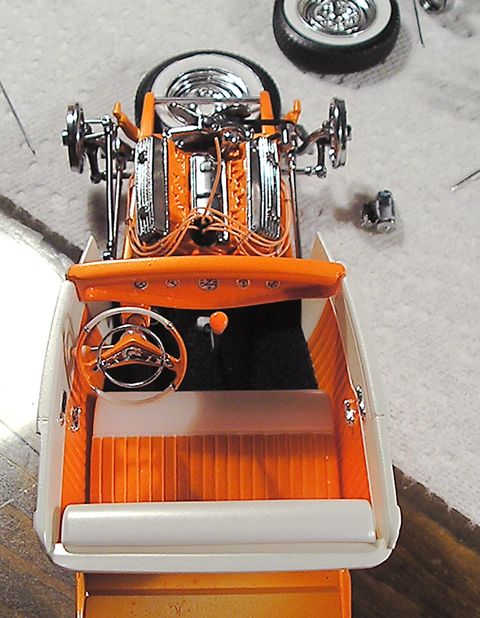 Edited by RatRod, 15 January 2013 - 03:59 AM.