Just got this a couple of days ago, and I absolutely love it.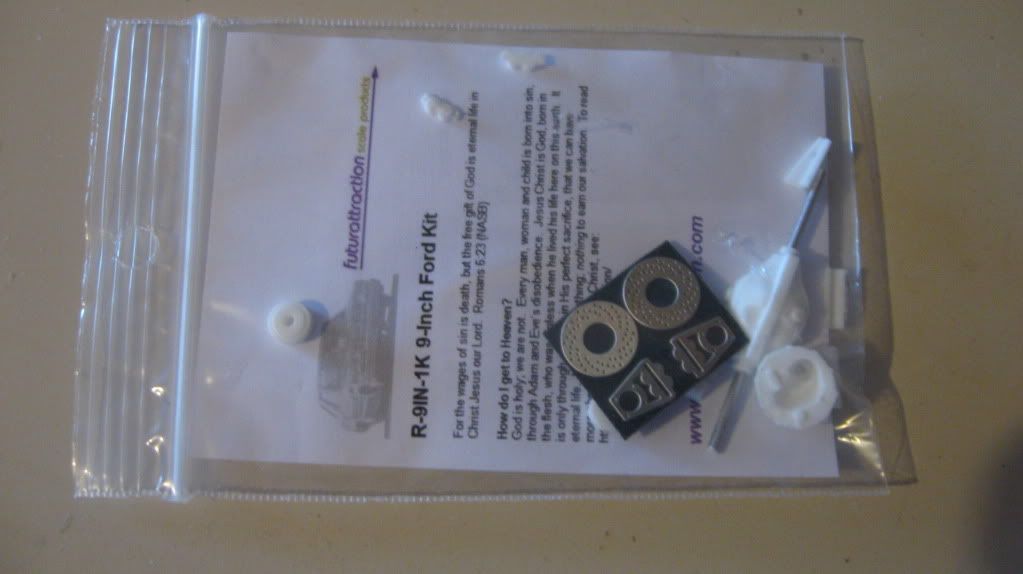 This is part #R-9IN-1K, consisting of the third member, differential 'pig', brake calipers in resin, and rubber-backed PE for the caliper brackets and rotor faces. The resin parts are perfectly cast, and that metal axle core you see is molded in place- you can trim it as needed to suit your project.
This is the first item of Scott's I've gotten my hands on, and I have every intention of getting more.

http://futurattraction.com/index.html
Edited by Michigan Madman, 17 January 2013 - 06:39 AM.