The Ferrari 250 GTO is arguably the most significant Ferrari of all time. A true automotive legend. Only 39 were made and all are accounted for. In the collector car craze of the 90's, they reached over 10 million dollars, and rumor has it one was sold for 15 million dollars.
Not surprisingly, model kits of this car are bound to be popular.
Revell Germany has just released this kit. I've heard that it is the Protar tooling but I'm not sure. If it is, the Protar kit is regarded as a great kit.
The boxart is very nice. A beautiful painting with the parts layout as the background.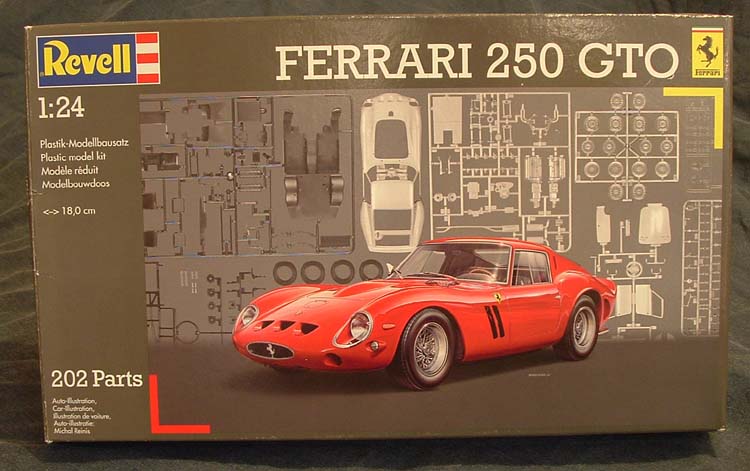 Even before opening the box, you notice 2 things: First: 202 parts. WOW that's a lot! Then you notice Skill level 5. Yes, FIVE!

I opened it and my first impression of the body was: "WOW! That looks nice". The white molded body has separate doors, hood and trunk among other things. The molding looks clean with only minor cleanup needed.
I am certainly not an expert, but the proportions look good to me.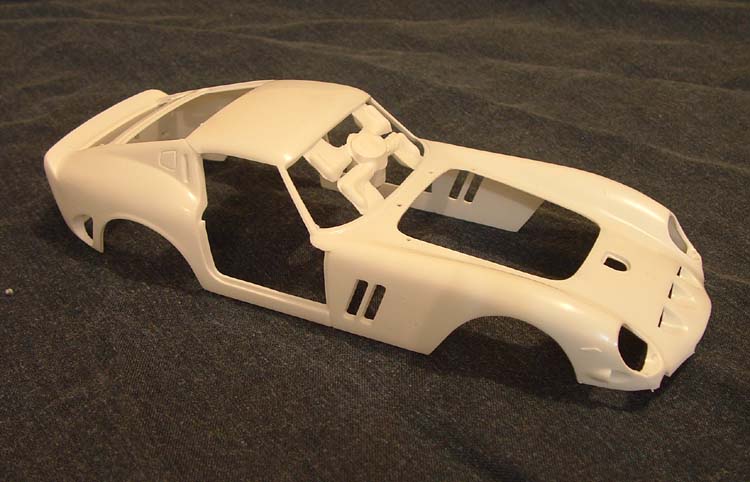 It is almost unfair to compare it to the old Monogram ex-Aurora body seen here in red.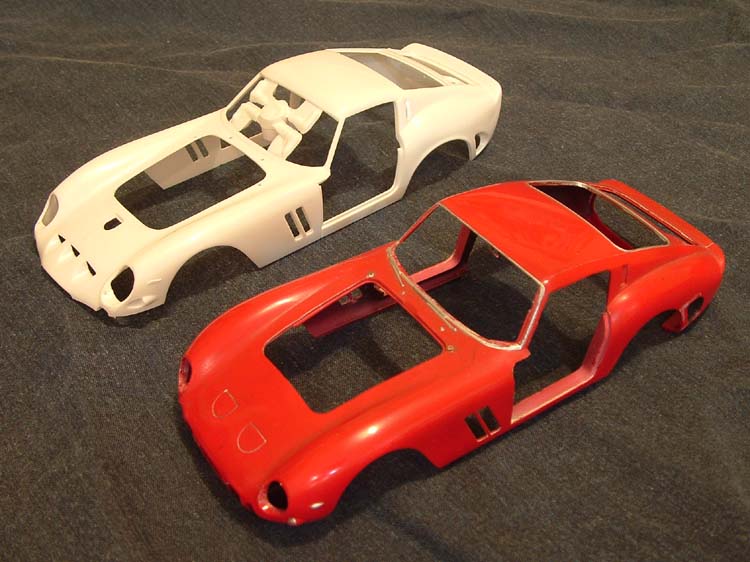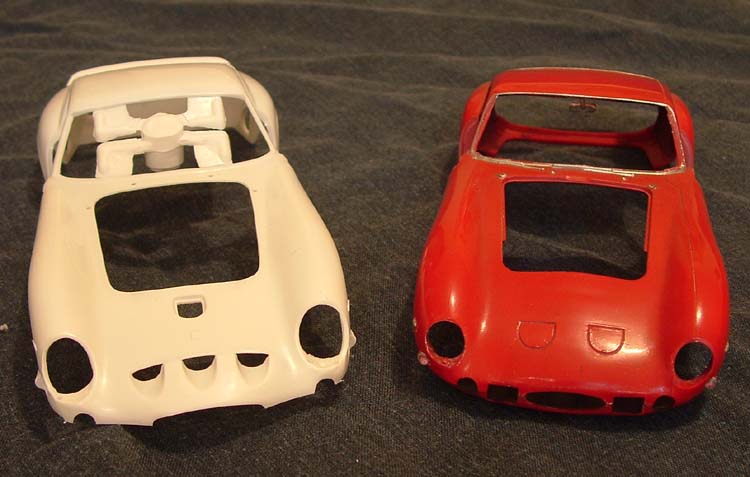 Once you layout all the parts it doesn't look that intimdating. Moldings are crisp and the sprues come in black, grey, chrome and white body. The clear parts, the tires and the chrome trees are all bagged separately. The decal sheet looks very sharp and crisp.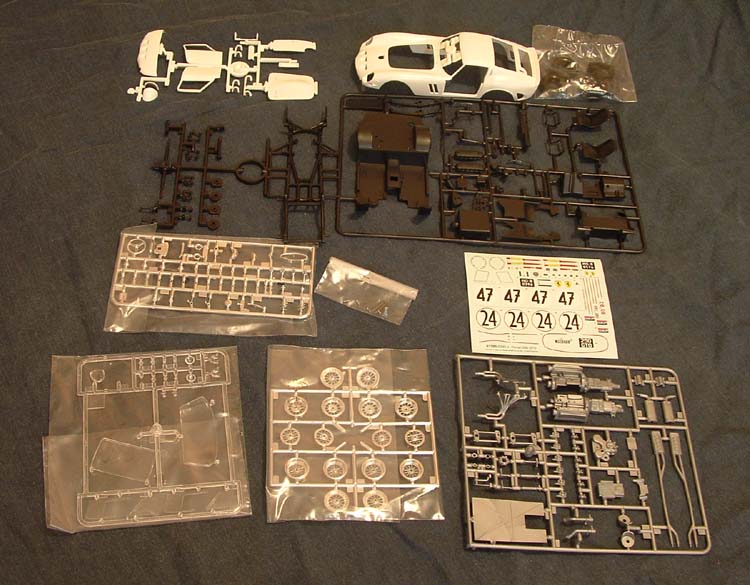 The instructions are typical Revell Germany. There are over 43 steps in this one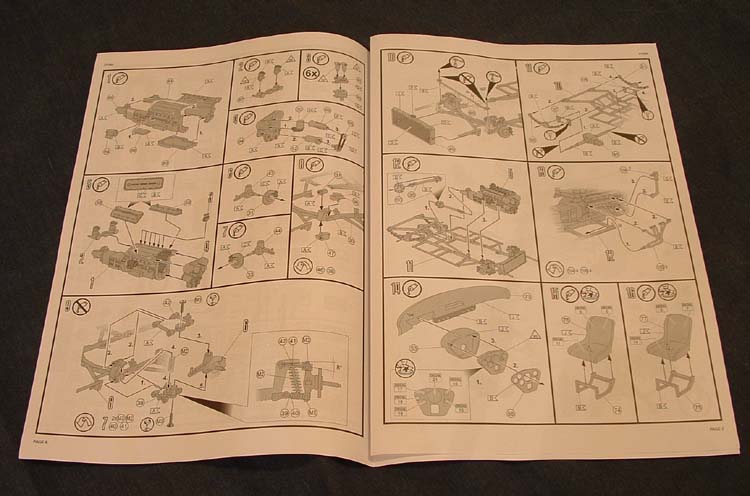 The wire wheels are worth noting. They are multipiece and seem to assemble into beautiful pieces.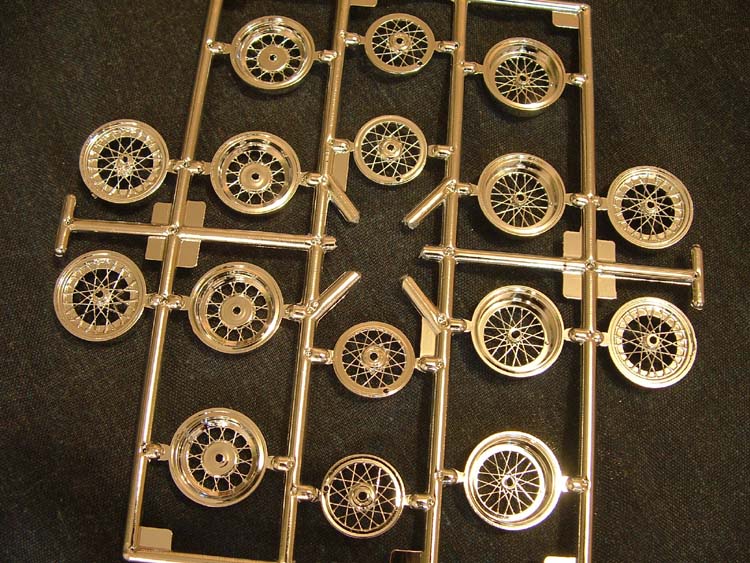 There are other kits of this car like Fujimi and the Hi Tech Gunze kit. I can't comment on how this one compares to those, but it looks like a great kit worth of a good effort.
Thanks,