Here's another of my NASCAR Passions.
This one is done a little different than than the previous Frank Bandy NASCAR Passion.

" NASCAR Passion RaceCar "
Here's something I've been making for my regular Passion Collectors.

SnowWhite Pearl Passion emblazoned with the Confederate Flag, racing logos and scallops.
Inlaid RhineStone Headlights, Custom Wheels, Rims and Center Caps, Interior, and it is all packaged in a ClamShell ProtectoPak with a Custom 2 sided Glossy Photocard and personalized folded bubbble insert.
HOK Urethane Clear with Aztec Gold Pearl Powder.
This one went out to Passion Collector Scott Peterson.

Collectors order these with their own Custom changes to make them a very Personal Passion for their displays.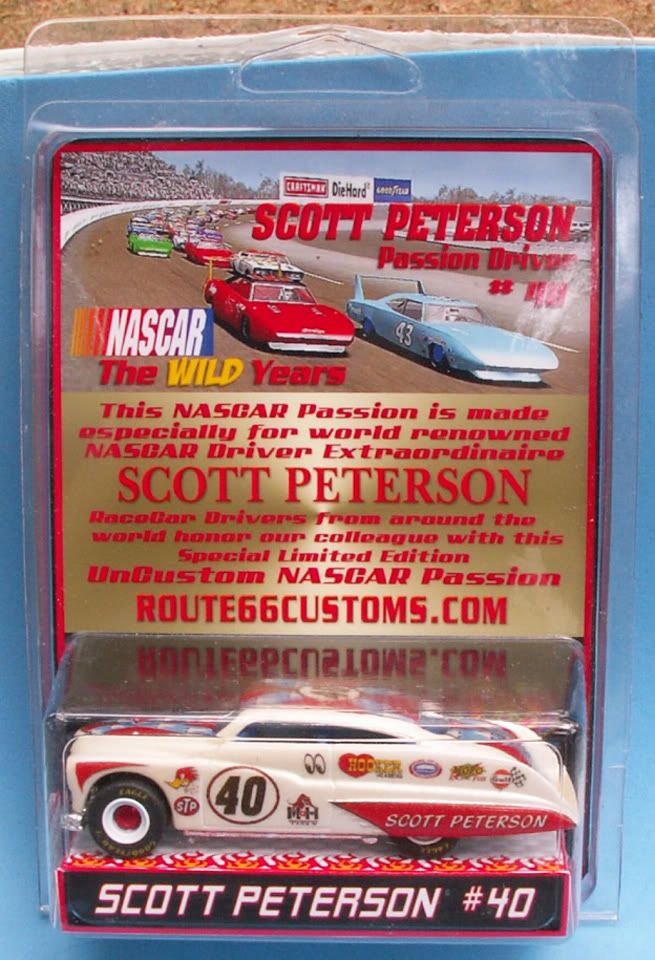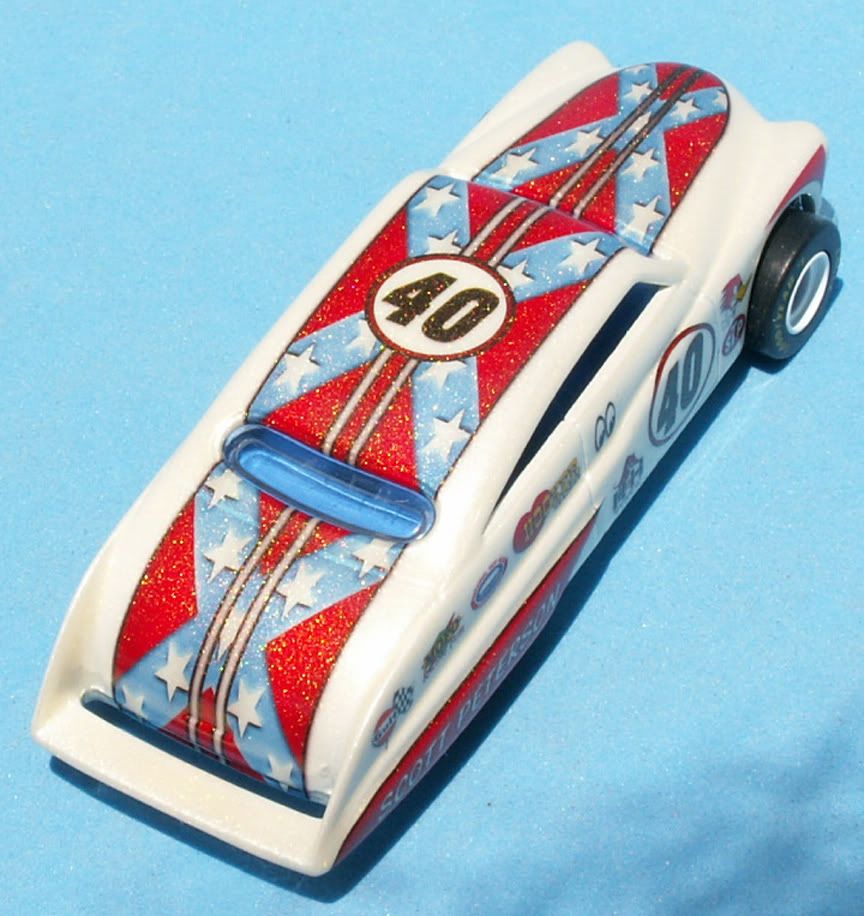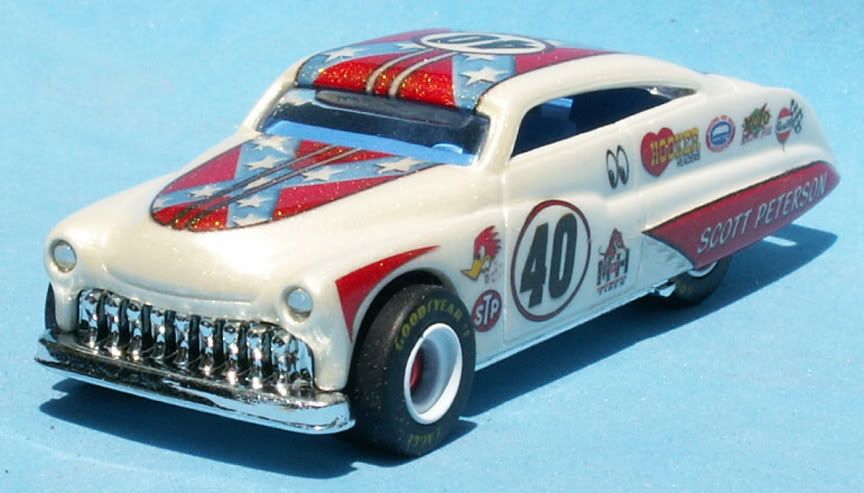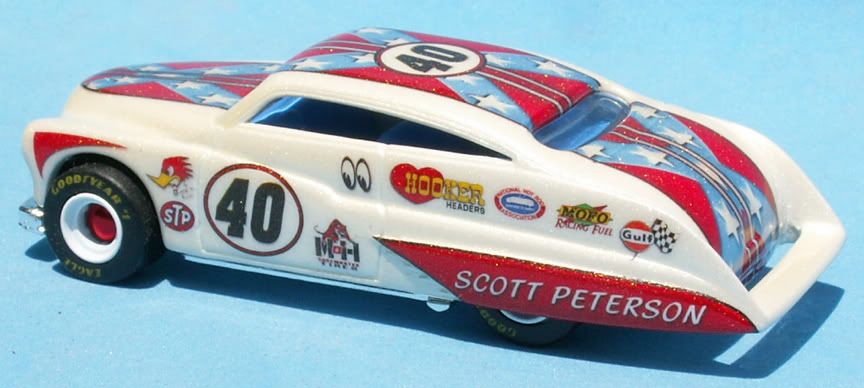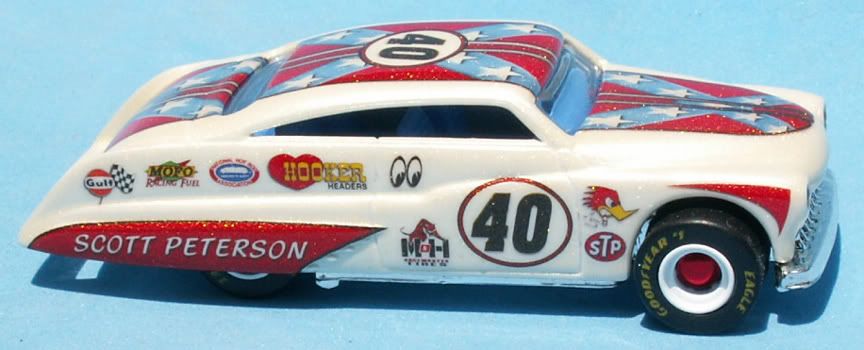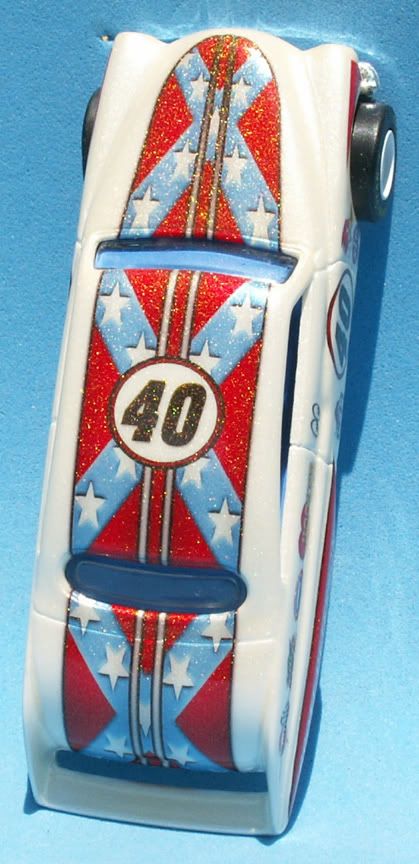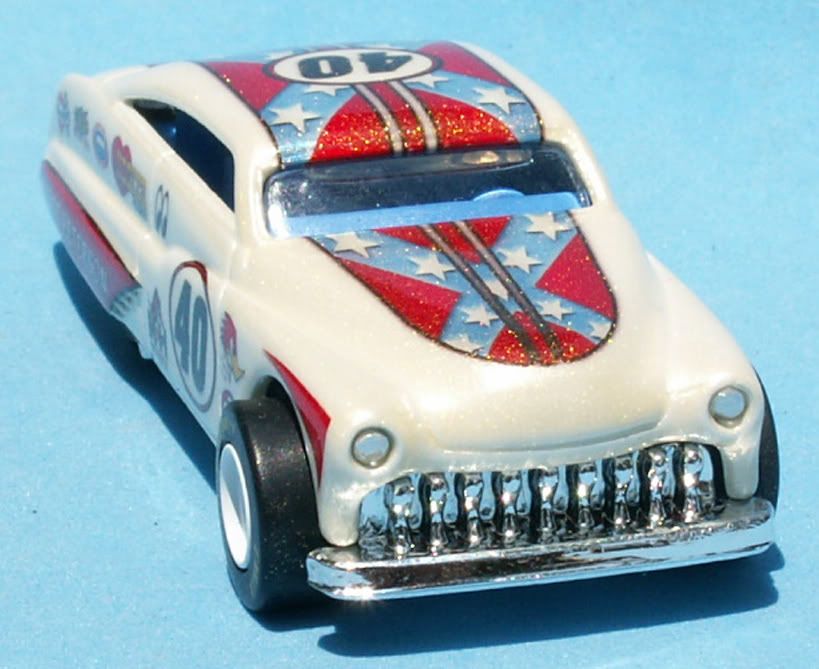 All Products Used Are Exclusively House Of Kolor, Of Course!!!!!!!!!!!!!!!!!!!!!!!!!!!

Decals are printed on Clear InkJet Decal Paper from Papilio.com
CadillacPat