Over on the 'kit review' forum, the news is out that the new Revell '32 Rat Roaster still has the standard Revell '32 dropped front tube-axle, the air-bagged Ford 9" rear, and disc brakes. Some guys are mentioning "maybe the aftermarket will step in with a dropped I-beam front axle" etc.
It just so happens I've got almost everything needed to convert the Revell '32 frames into traditional cars...dropped front I-beam, dropped-and filled I-beam, split wishbones, hairpins, a buggy-spring rear-end swap including the correct Model A or T crossmember and springs to allow a quick-change to fit, etc., etc. etc... already mastered as a result of doing several builds like this...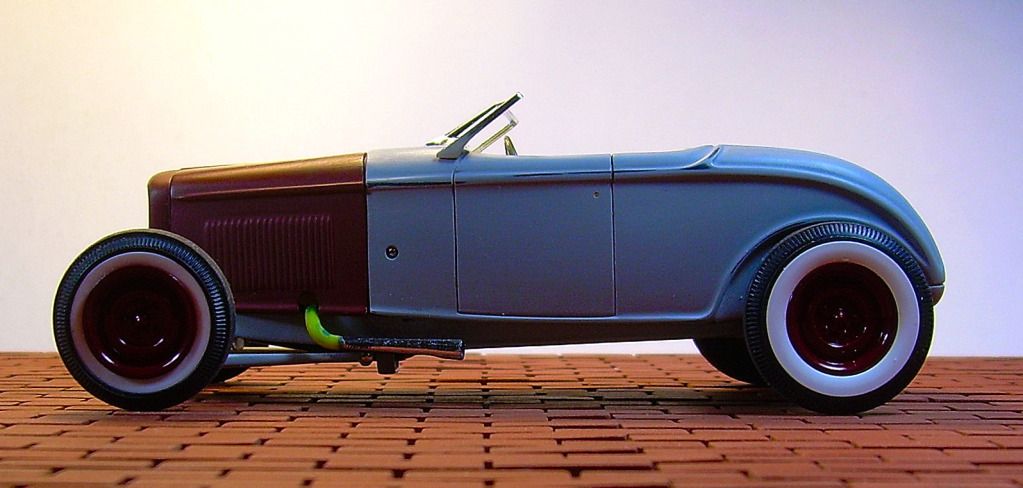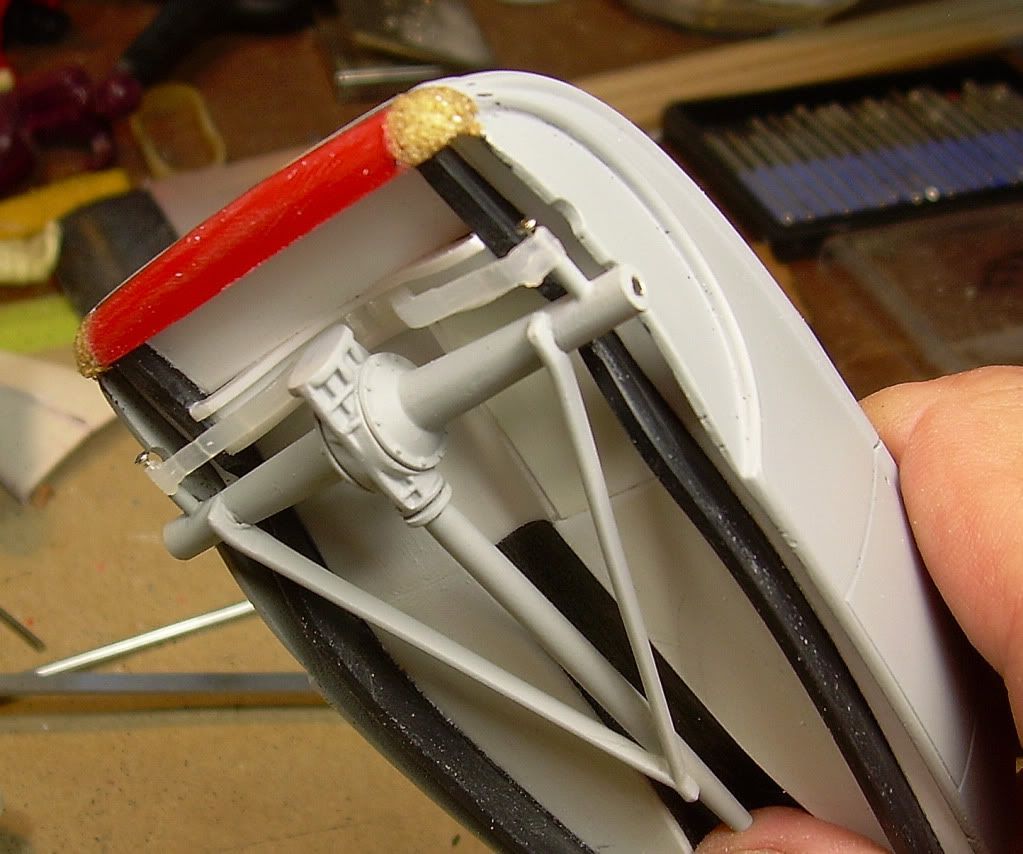 The hitch is that these things would be very fragile if done in the usual model-car casting resin. BUT, I have access to some 'engineering-grade' casting resins that I'm 98% certain would work. It will take some experimentation to get it right, but if there seems to be some serious interest...
I've been toying with the idea of doing it anyway, to save me time having to bashscratchify parts for every build. Feedback, please.