Today marks 30 days since I started the construction of this project. I am on track to finish the second week or March.

I have only done some details today on the chassis. Brake lines and fuel lines to the back, and setting up the exhaust system. Also worked on the brake drums.
There are more photos on photobucket than I post so be sure to get the whole story there.

I dont feel like I have done much even tho I spent a lot of time on it today.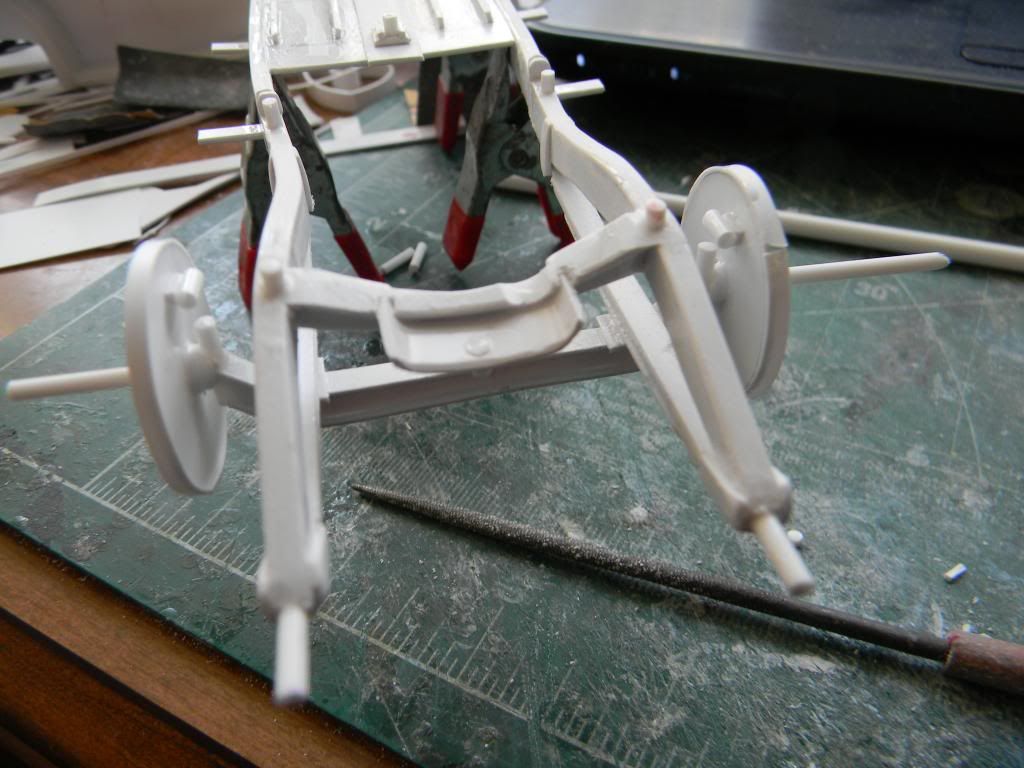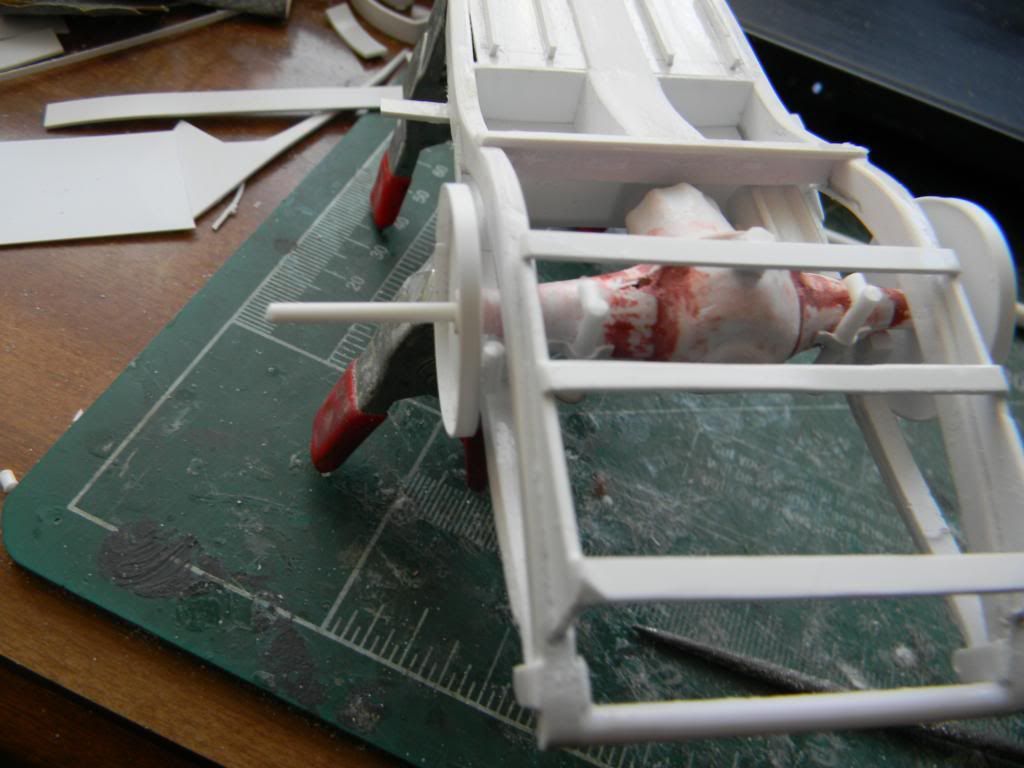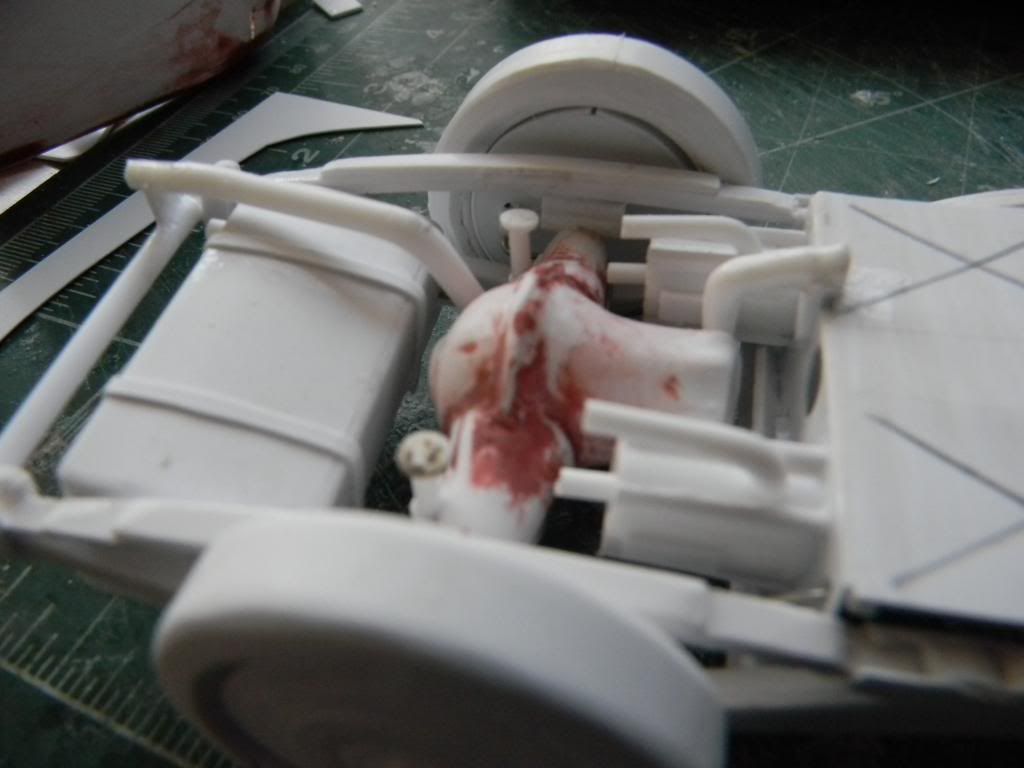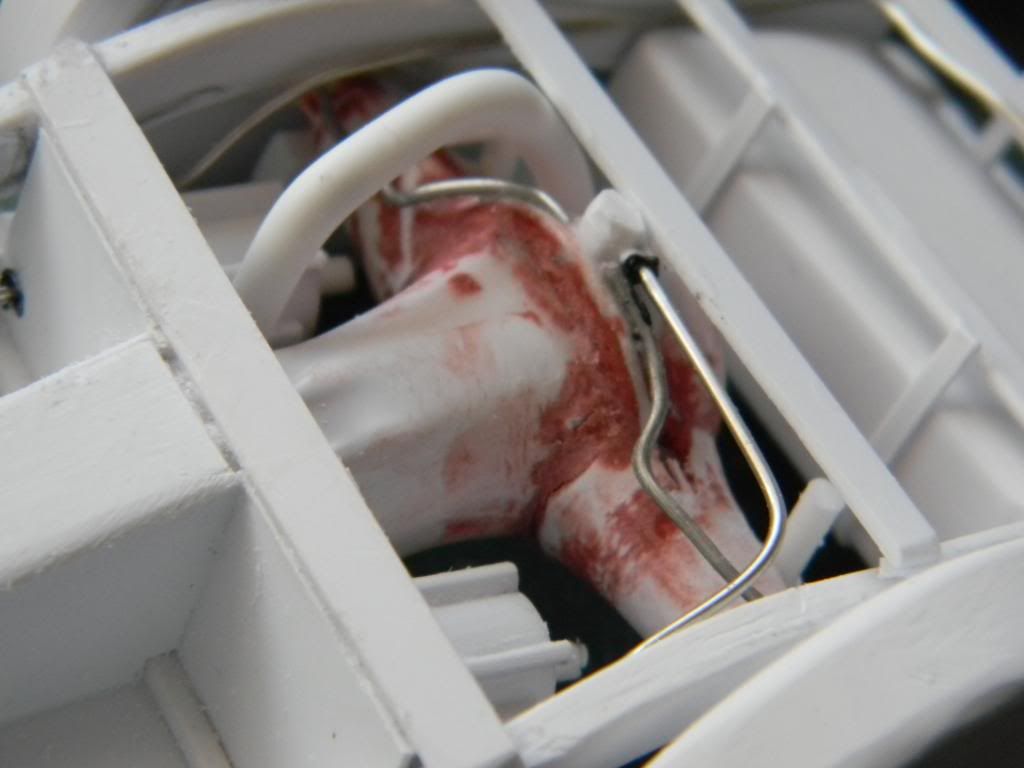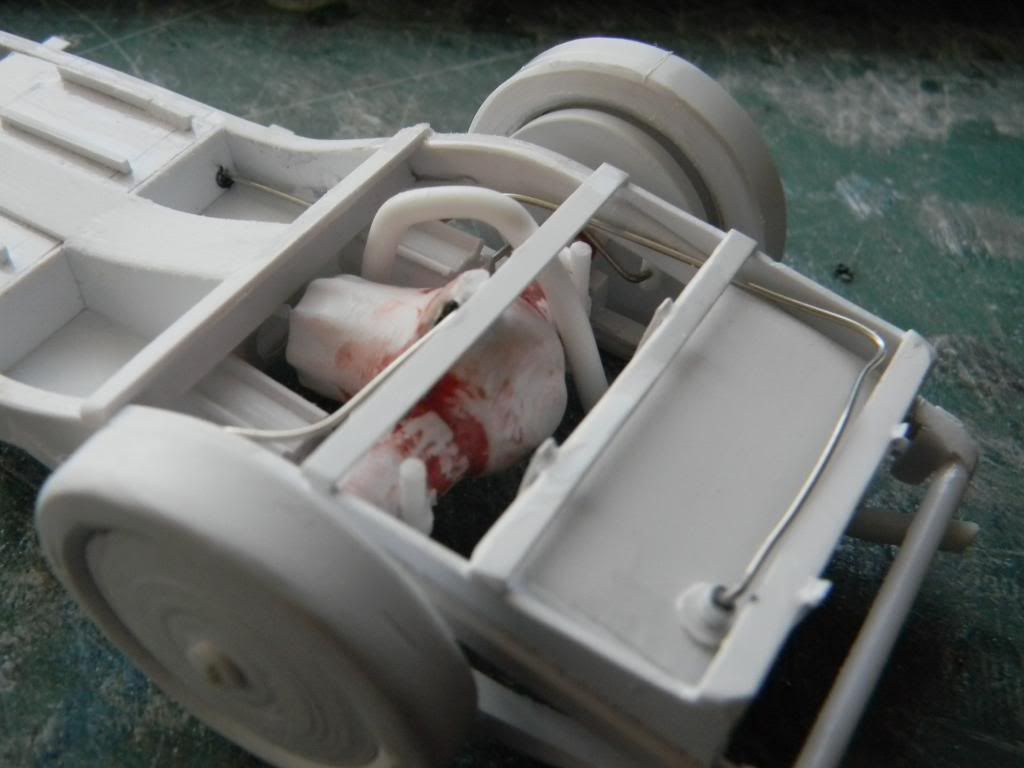 Some of the details on top of the rear end will not be seen on the finished model since they are buried under the rest of the model so they are faked in instead of a lot of fussy detailing. I also worked some on getting the stance perfected and front wheel openings set up up and finished off to fit the wheels a little cleaner.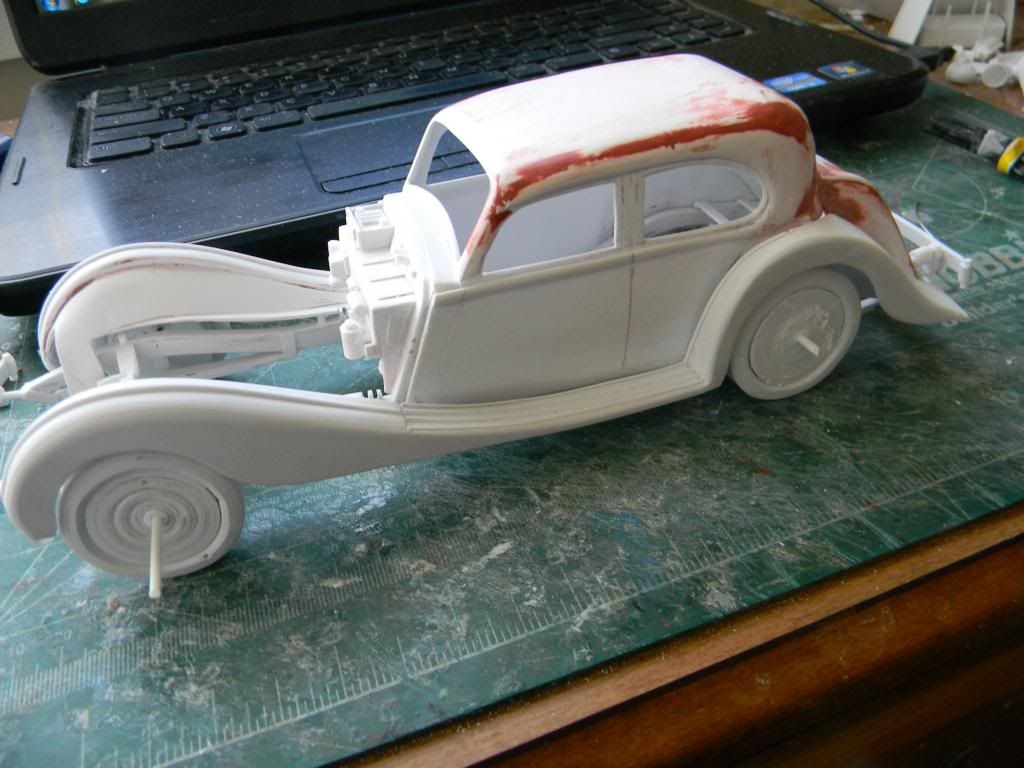 Thank you for looking. I hope that you get something out of the process that you can apply to your own builds, even something minor.

Kenn