Why are kit makers starting to use this style (or similar) wheel?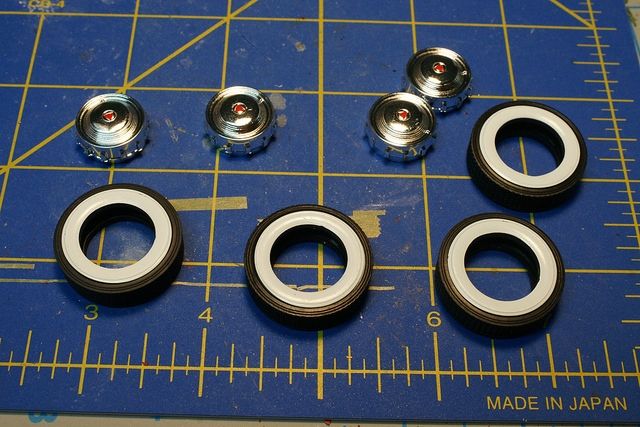 The kind with a ridge or pegs around the middle that fit in a groove on the tire. Why?
It is hard to get the wheels in the tire without scratching the paint or stretching tire decals. You can't use the wheels in other tires.
Moebius does them. Revell - most notably in the Rat Roaster - does them. I can't see an advantage other than to bother me.
Edited by Erik Smith, 27 January 2013 - 06:18 PM.