Hey guys/gals, I'm building this for a contest...I'm combining the Revell Dodge Ram VTS kit with the Revell Viper SRT-10 ACR to make a road race ready truck. My plans are to replace the tired old Viper GTS V-10 engine (450 hp/490 tq) with the updated SRT-10 version (600 hp/560 tq), seats, steering wheel and gauges from the SRT-10 Viper will be found in the Ram's cabin, the suspension will be dropped, brakes from the SRT-10 Viper will be installed, and wheels/tires will be updated. The spoiler from the Viper may or may not find it's way onto the hard bed cover...we'll see how it looks. I already mocked up the SRT-10 Viper engine to the Ram's frame and with VERY small modification, it will drop right in! This should be quite an easy build and fun as well. I'm excited to see how it turns out! Stay tuned...
Engine/trans mockup (all mounts are pretty much exactly the same...just a little shaving and it will drop right in!)
Viper ACR hood on top of the Ram hood...yes, I will be molding the scoop (not vents) into the Ram hood!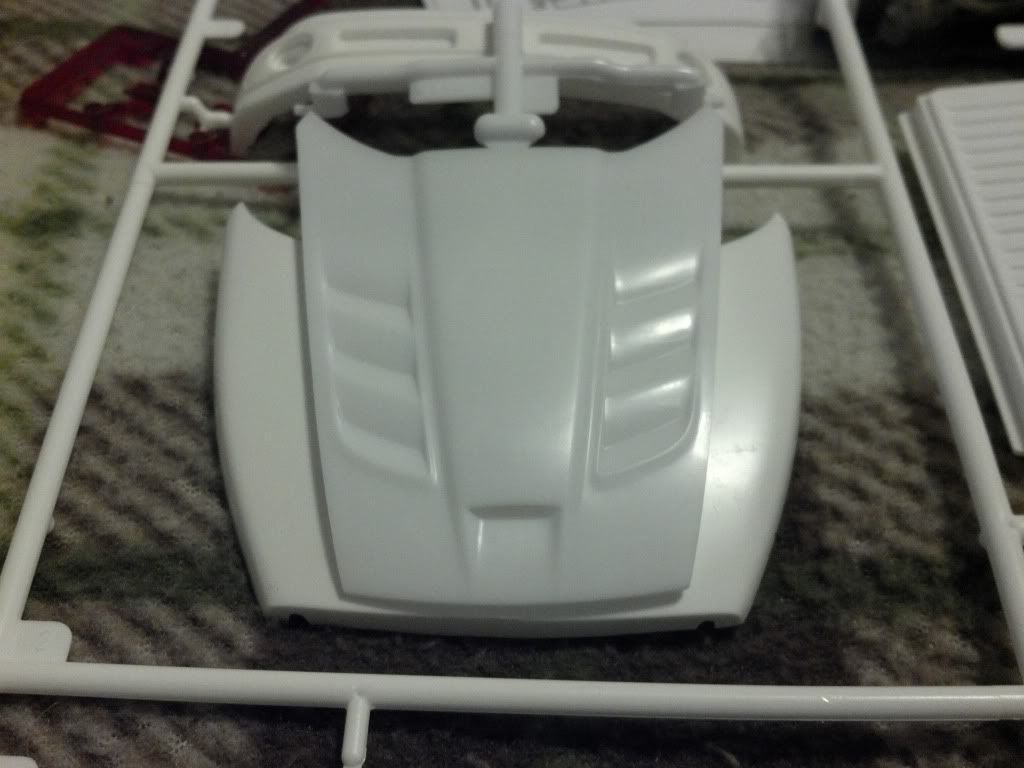 Found a set of tires that, with some mods to the wheels, will fit the Viper ACR wheels.
The bottom tire is the Ram tire, and the top tire is the tire I found in my stash.
Left is the Viper ACR wheel with stock tire, and right is the Viper ACR wheel in the "stash" tire.
Edited by brodie_83, 13 April 2013 - 03:34 PM.