Working on this kit since I got it, I've stretched the frame, added a larger supercharger to the the Detroit 8V-71, customized the kit rear fenders, and getting ready to stretch the cab...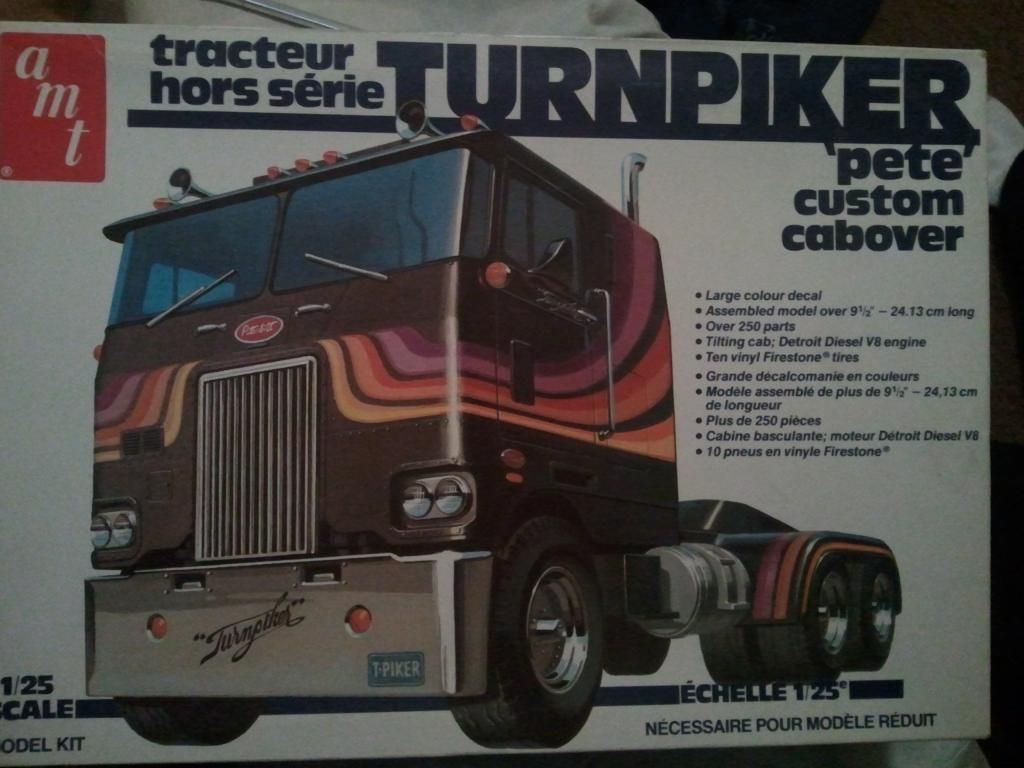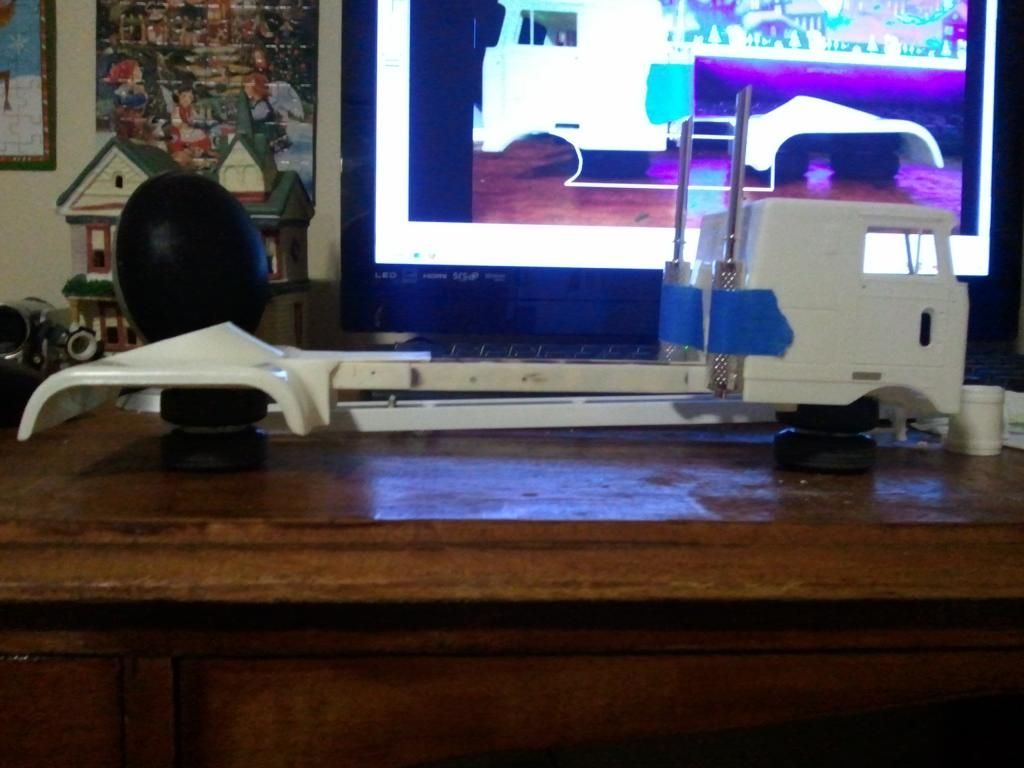 Here is the stretched frame
I added a larger blower to the engine
I thought this design was not well thought out. You couldn't add a trailer unless you removed the fenders. So I filled in the hole where the fifth wheel came through, then cut out the hump...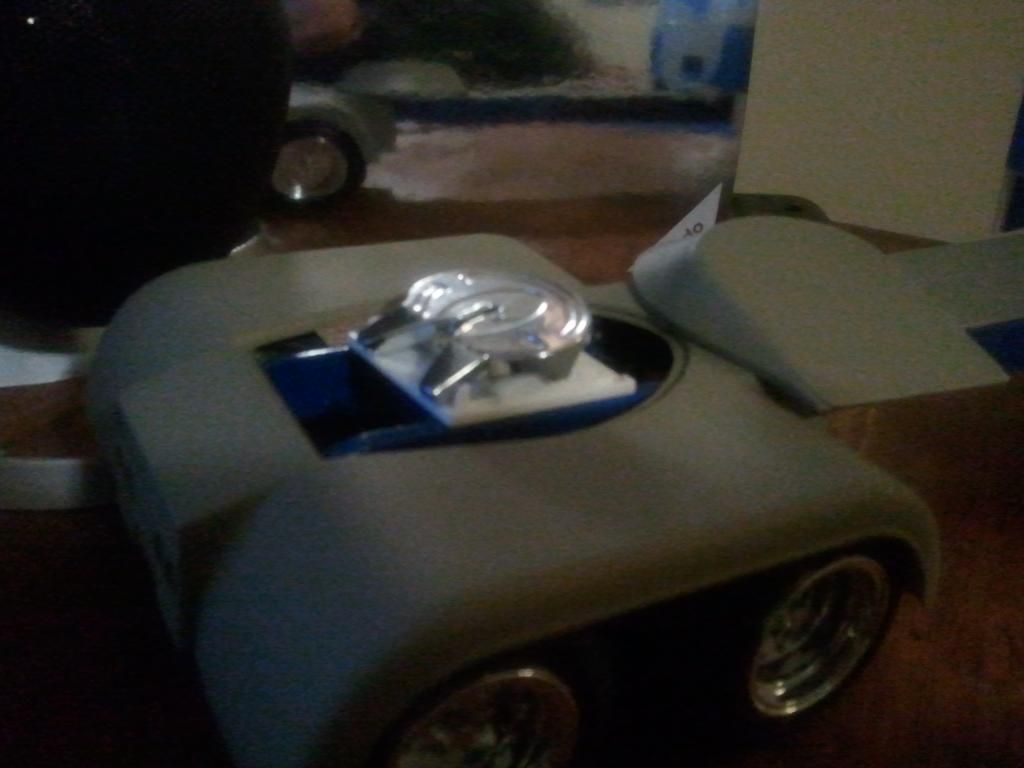 I added sheet plastic around the hole, so the fifth wheel "cover" could sit on the fenders when there wasn't a trailer attached, and then it could be removed when I added a trailer...
Excuse the quality of the pics, I need to get another digital camera sometime. All I have is my phone to take photos with at this moment...
Thanks for looking!