Here is another past build.  It is the 1/16 69 Charger General Lee from Round 2, however I modified the heck out of it to make it somewhat resemble a stock charger like the Duke boys had.  I opened the trunk, and built a new engine bay and front suspension.  Exhaust is also scratchbuilt along with the tank straps.  Interior is about 50% scratchbuilt, including a rear seat and center console.  This project taught me a lot about scratchbuilding, and although I could probably build it better now, it is still one of my favorite builds and a lot of time and effort was put into it.  Hope you guys enjoy!

Link to WIP: http://cs.scaleautom...590.aspx#964590
Completed pics: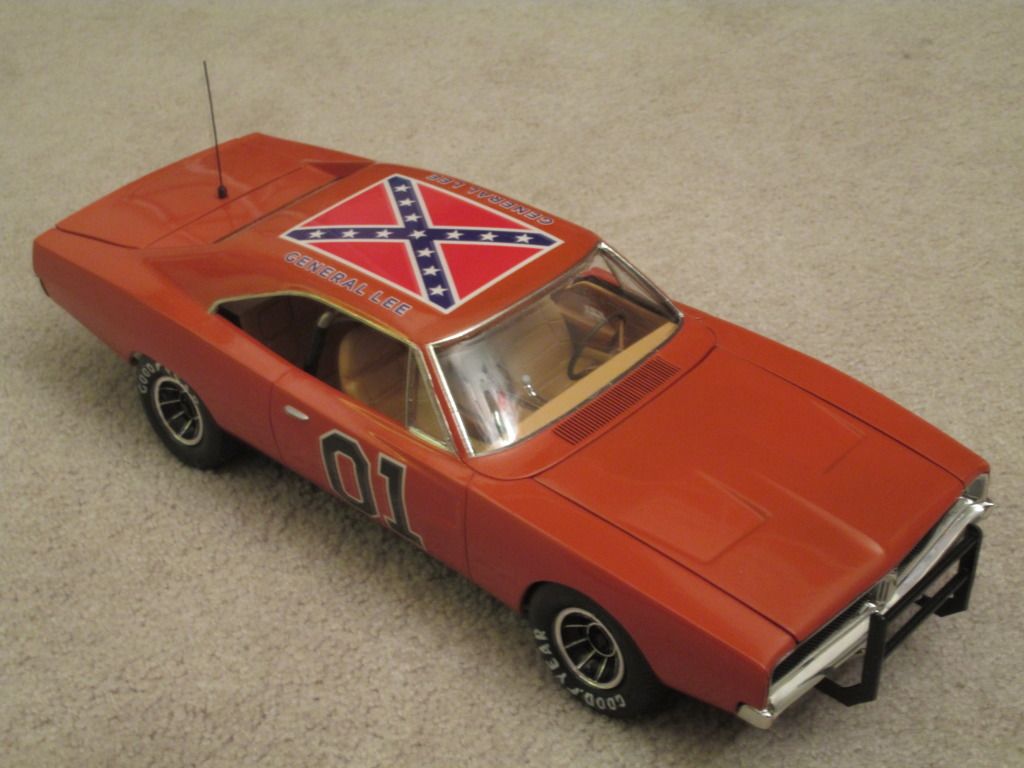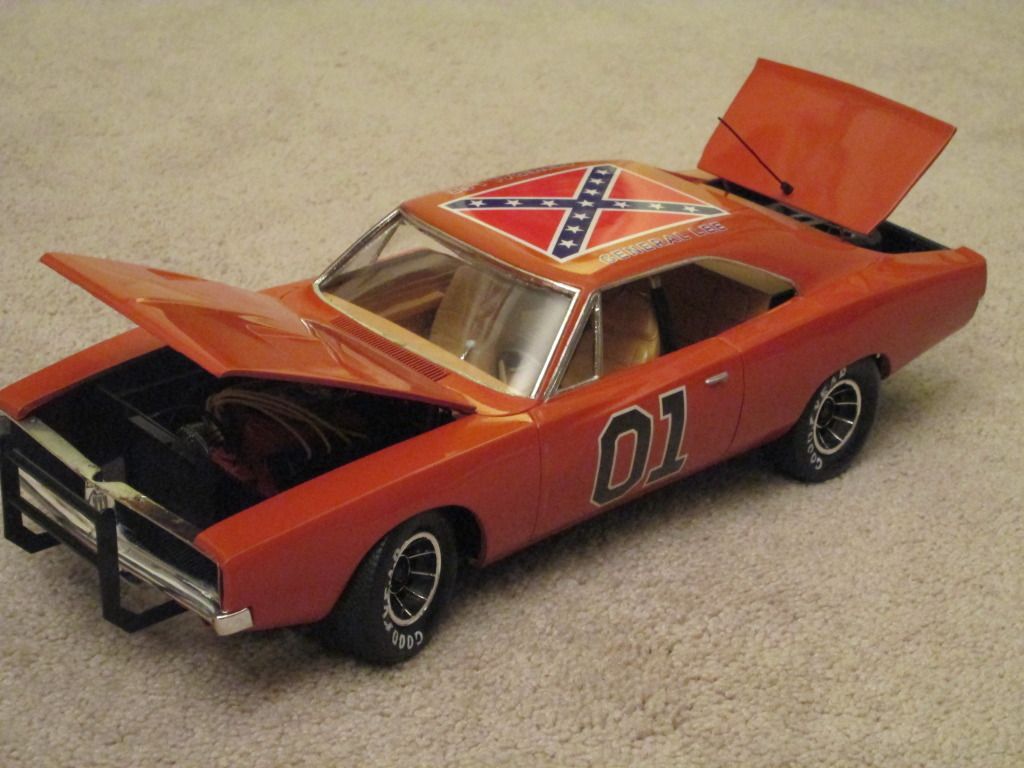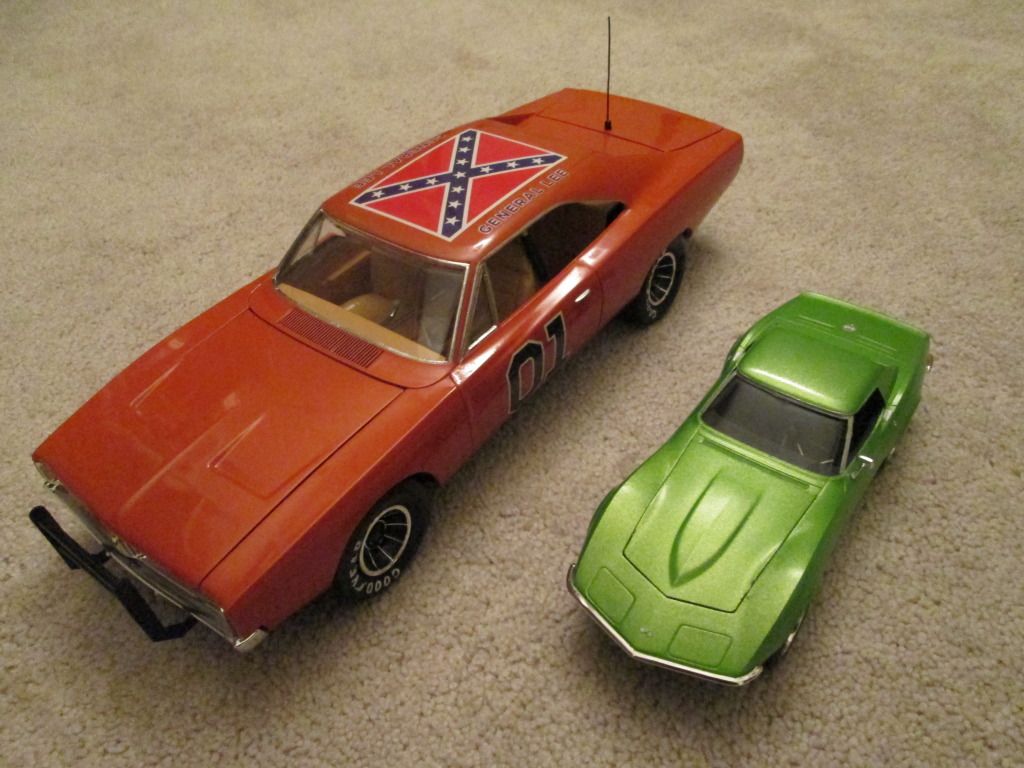 For size reference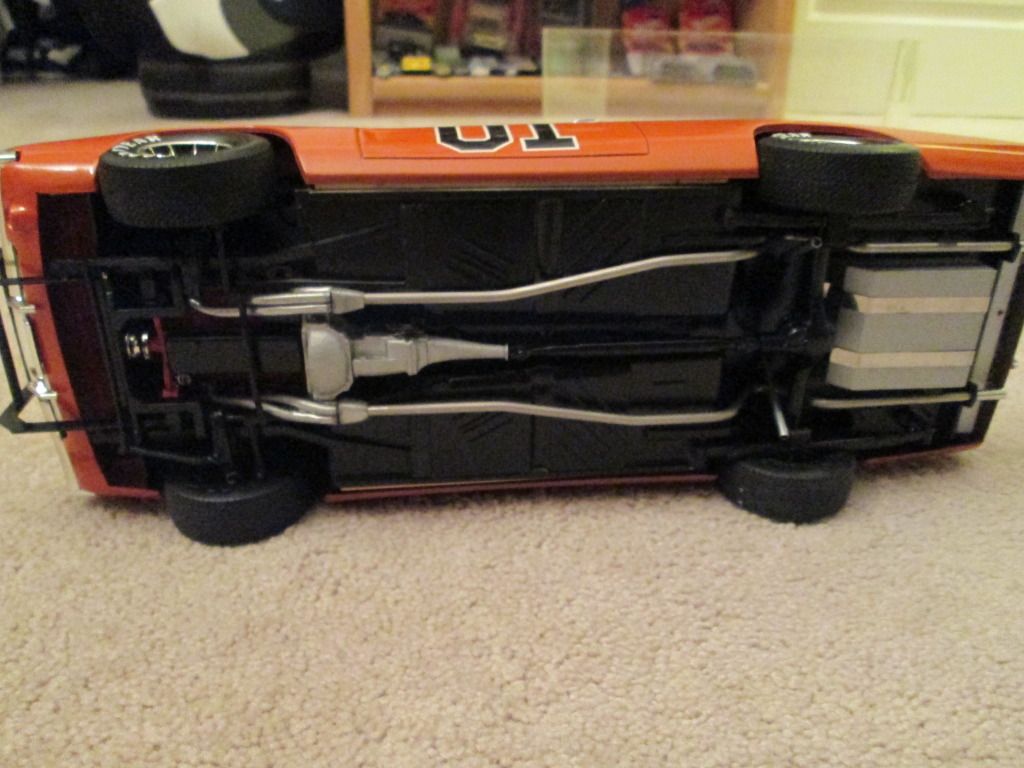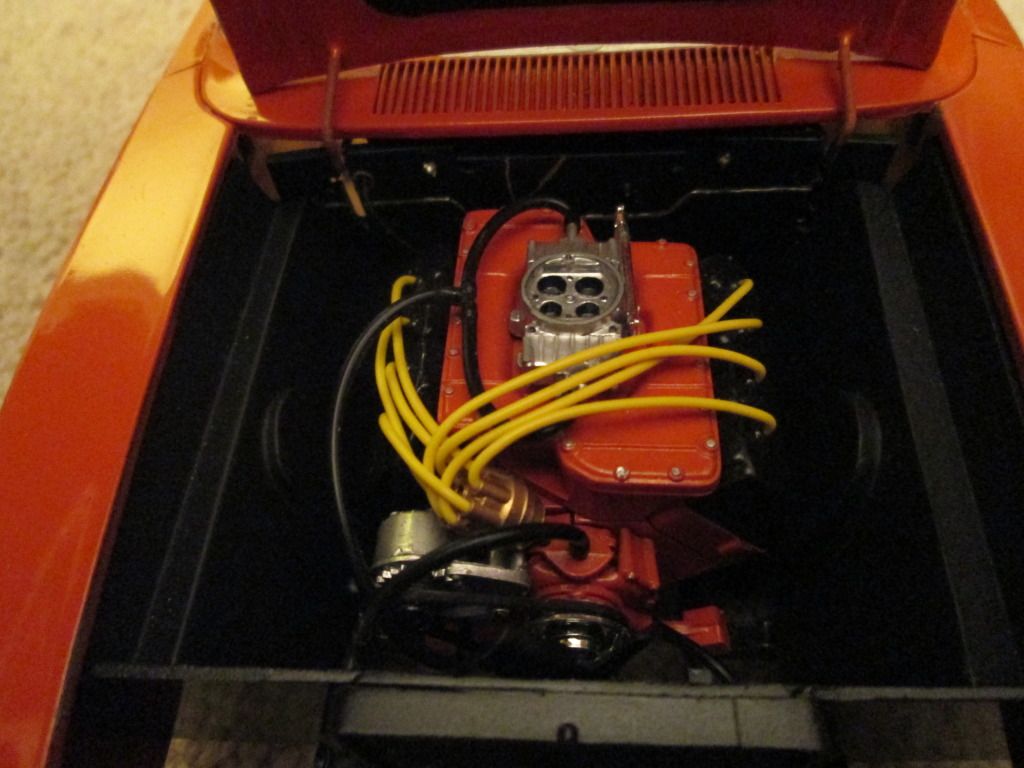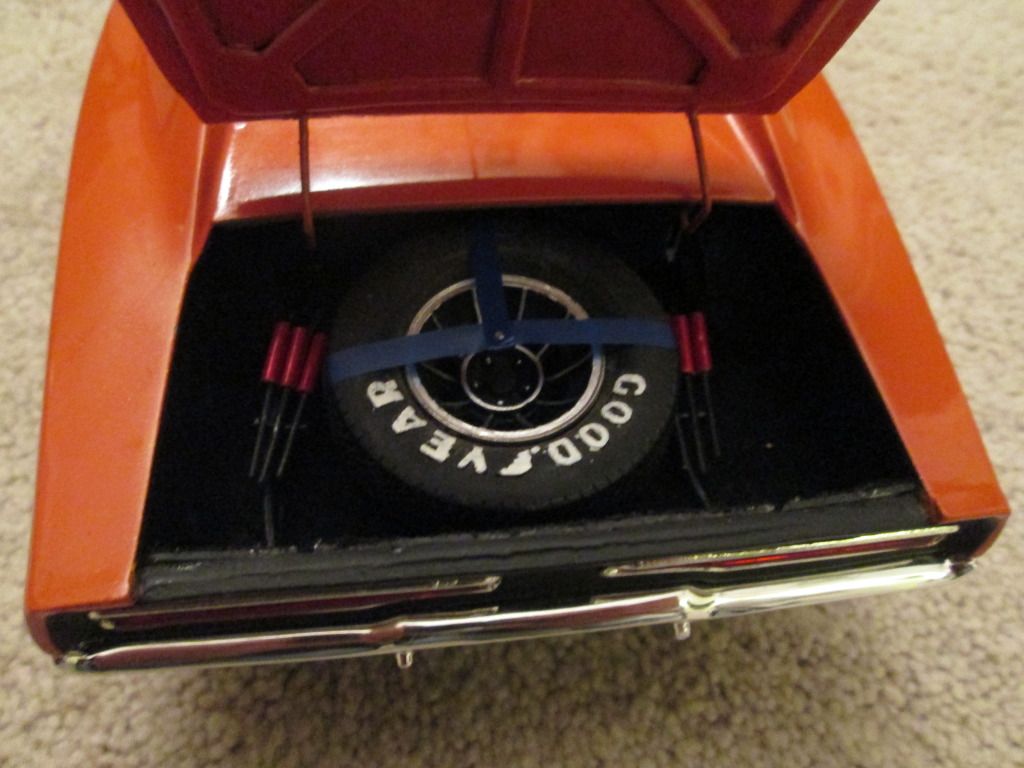 Complete with spare tire and bows with dynamite arrows!