Hi, after a break I;m back on the cars after also getting back into gamesworkshop models.
I plan to get many unfinished builds done as they've been sat for a couple years. Im 24 this year and need to catch up and finally get my skills to what i know i can do.
I got an idea in my head and started buying kits for the parts. One of them was the Revell 57 ford custom/tudor. I originally planned to steal many parts from it but i think I'm just gonna' try and get another one.
First i tunnelled the rear lights by cutting out the centre of the wing-ends so the light lenes sit on the profile left by revell

At this point i also filled where the handles and badges would go as well as some panel gaps.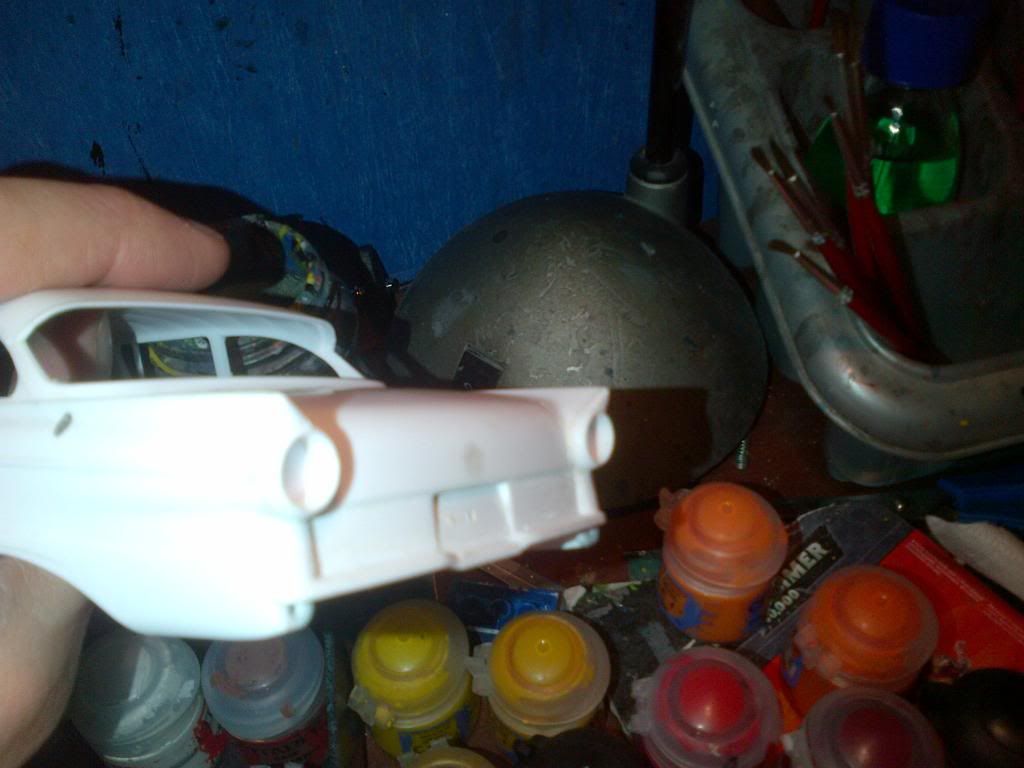 the headlights will be tunneled also, done by leaveing the stock bezel in the box and dropping the chrome piece and lense into the opening. Simple but effective.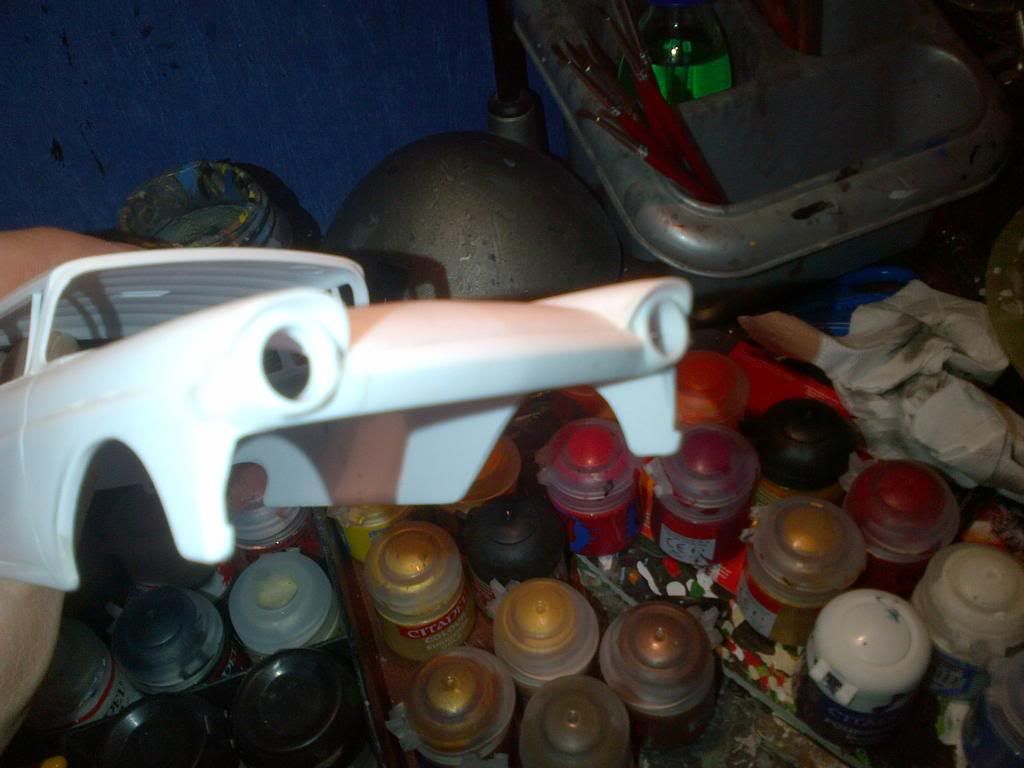 I then got some whitewalls free which are the new AMT ones that are very nice as well as some hubcaps, which I am told come from an AMT 53 corvette. I like them because they are different and look great. And like the tyres were free

This allowed me to hit the car with the lowering stick. 
First i had to cut away the curved profile of the inner fender as it would not let the tyre up into it. I will use plastic to take the engine bay sides back to the firewall like my Dad's 1:1 57 Fairlane 500 did (he has a 66 pontiac ventura now) Then I drilled a couple holes in the spindles and BOOM nice and low.(dropped spindlles

)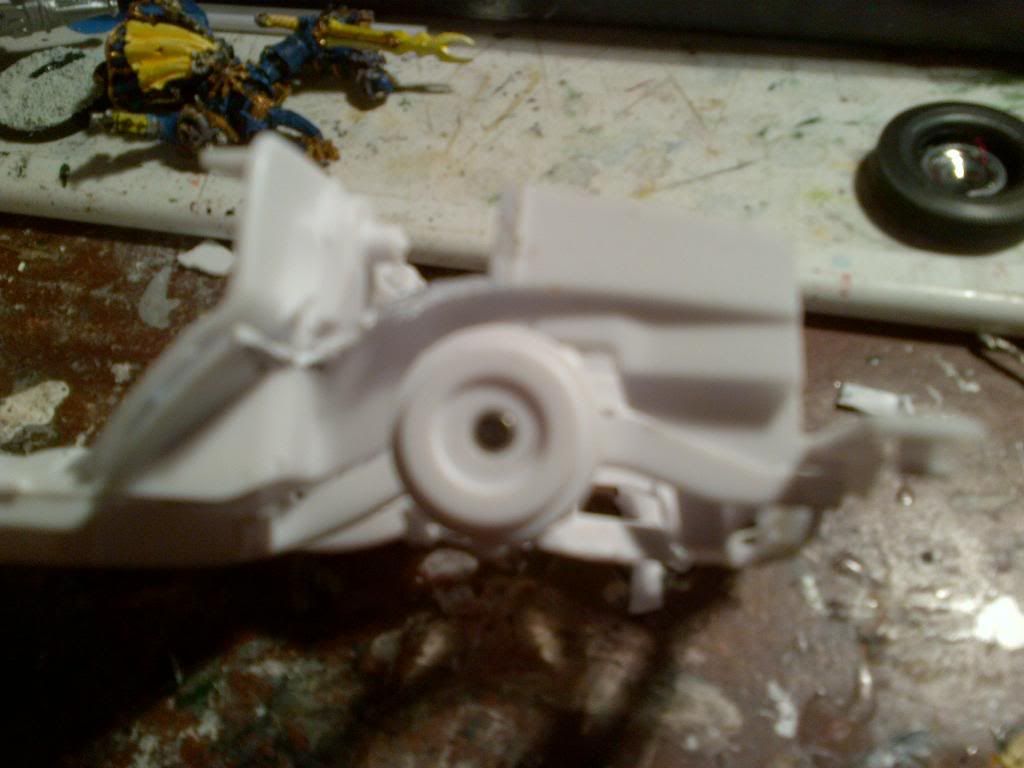 For the rear, i cut the profile of the leaf spring and added some plastic profiled to accept the rear axle. (lowering blocks

)
The wheels will probably be touching the rear arches.. its a model and looks good.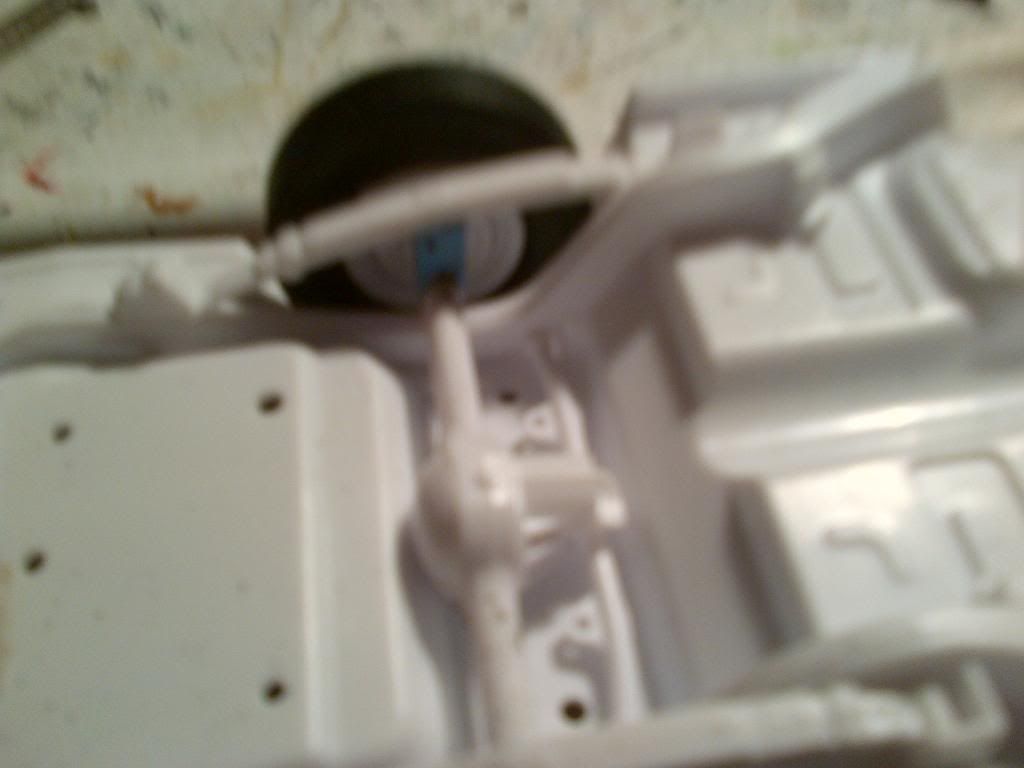 Heres a side shot of the stance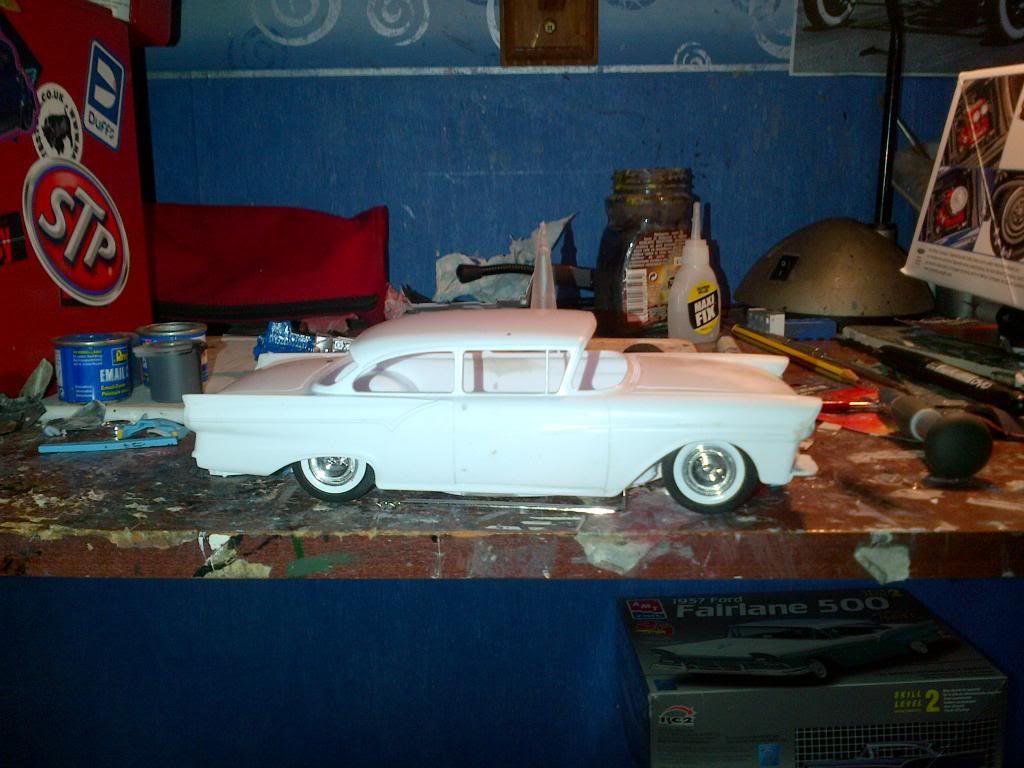 Next I plan to either make a 54 chevy grille work or most likely make a tube grille and also finish the engine bay. After that I plan to add tuck'n'roll to the interior using half round rod. Nothing like a challenge.  I also plan to remove the bumper guards and maybe use a rear bumper from a fairlane 500.
Then I'll learn to use an airbrush so I can use alclad and other fancy paints.
My inspiration for this build is my dads precious car which he had for 16 years, my love of Kustoms and also a book I have called kustomland as well as my continuous need to get better at everything i do haha.
Dave