There were two: the one with the 18" 12 spokes is the original and has an early Hemi; the second one was a 'glass replica built for exhibition runs at drag strips.  That's the one with 15" wheels and it had a 426 ci late Hemi.

 

I recall the '80s issue of the BHE had Monogram's Goodyear Blue Streak slicks - wonder why they went back to the pie crusts with this one - licensing again?
Thats what I was suspecting Stu. I have seen pics of the exhibition car, and the changes seem to indicate what you said. According the the H.A.M.B. this is the exhibition version. Talk about a scary ride!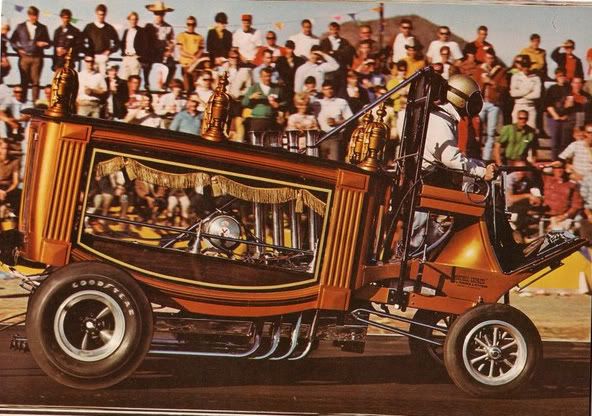 Edited by Draggon, 13 February 2013 - 12:20 PM.