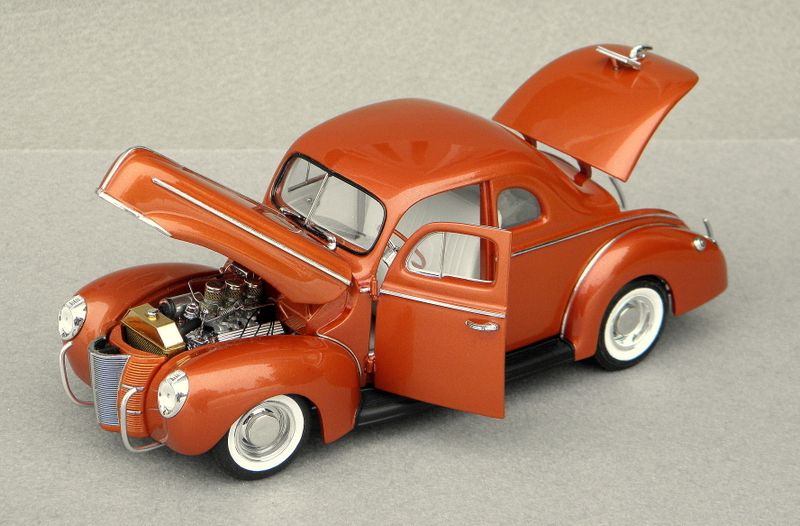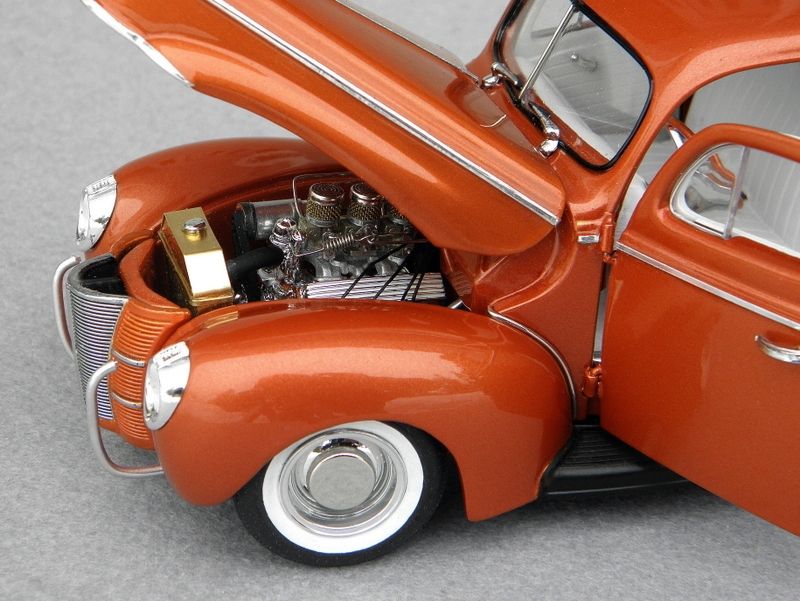 I've just completed building this traditional '40 Ford Custom rod using a $24 1st Gear CarQuest Auto Parts promo as starting material. This promo from a couple of years ago is, in my opinion, the best proportioned '40 coupe ever.......better than any of the plastic kits and considerably better proportioned than even Danbury Mint's coupe.
The promo comes as a Chevy powered, relatively hi-tech, '90s era rod with updated suspension, steering, interior, and trunk, but since I'm partial to more traditional rods from the 50s and early 60s, I decided to modify all those components back to the simple transverse spring, I-beam axle, old-school pleated interior, and traditional wheels/wide whites etc.
The model was completely disassembled, stripped of paint, any unused holes filled, and the unwanted hi-tech components went into my parts bin for possible future use.
The original dog-leg door hinges were ground off and discrete original Ford style hinges fabricated to replace them.
The engine is now a super detailed 50s Cadillac (starting from a basic Revell engine kit) with hand made tri-power manifold, mesh filters, fuel lines, and linkage. The double core rad is fabricated from polished sheet brass, the transverse springs/shackles (front and rear) are made from individual leaves of aluminum sheet, and the steering front i-beam axle is done in soldered brass starting with a model RR brass rail.
The interior pleated panels are done from model RR grooved styrene siding, the carpet (interior and trunk) is done in white felt, and the custom exhaust is fabricated in polished aluminum tubing, as are the '50s style front and rear nerf-bars. The front and rear windows are made in poly-carbonate sheet with the gaskets done in black wire from a craft store.
Paint is custom mixed automotive two-part basecoat/clearcoat. 
Like all models, I'll probably fiddle with a few details over the next while but for all intent, the model is now complete.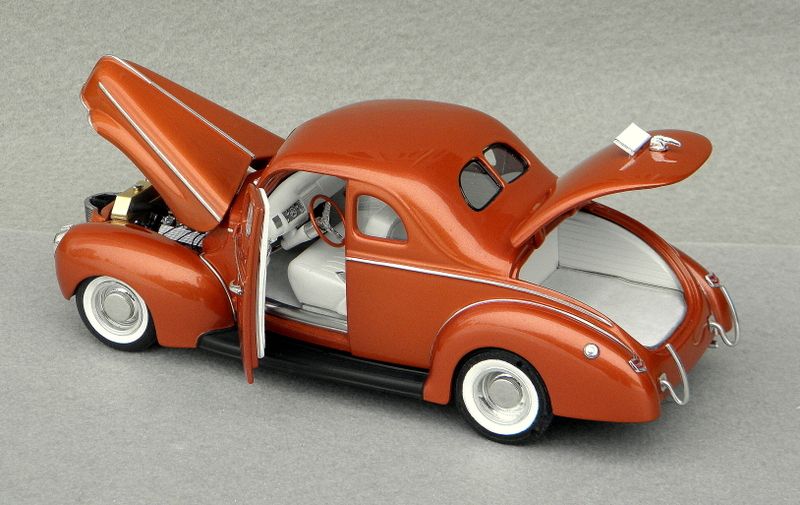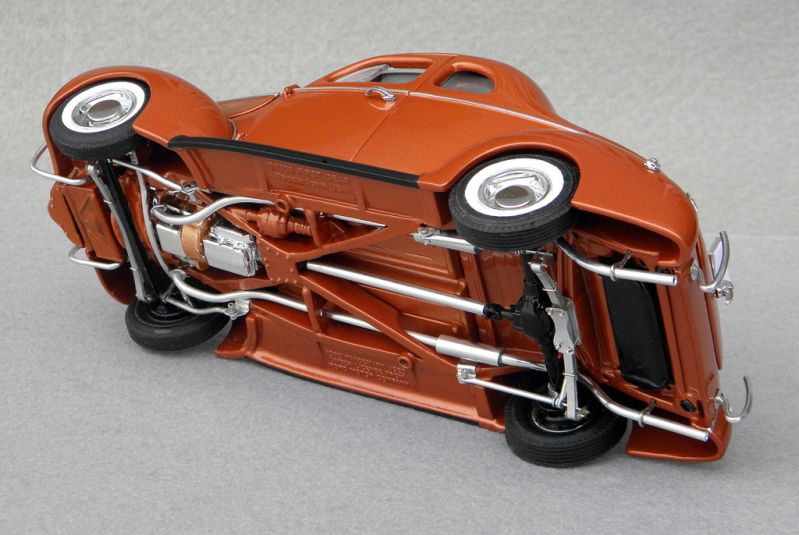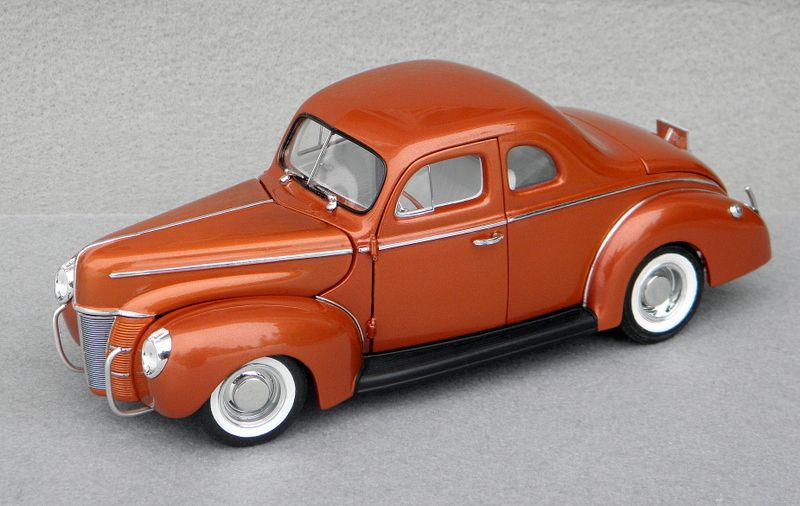 Edited by traditional, 12 February 2013 - 06:55 AM.