Dry Lakes Style '34 Ford Roadster – Part of matched race team set
Based on a resin 1934 Ford Roadster body courtesy of Chuck Mier at Altered States Models (http://www.alteredstatesmodels.com/) and the chassis, interior and front clip from an AMT '34 Ford 5-window coupe, this early postwar style dry lakes racer is part of a race team set along with a '40 Ford sedan delivery and a scratch built trailer. The modifications and fabrication on this car were extensive. Here's a breakdown of the parts used for both the roadster and for the trailer.
Thanx for lookin',
B.
The Roadster:
Body and interior: Main body by Chuck Mier at Altered States Models; hood and grill from from an AMT '34 Ford 5-window coupe, filled front fender aprons courtesy of Ed Fluck at Drag City Casting (http://public.fotki....-city-casting-/). Bare metal interior modified from an AMT '34 Ford bucket with strip styrene and a resin bomber seat courtesy of ThePartsBox.com.
Chassis & Suspension: AMT '34 Ford chassis, Z'd at rear, front and rear crossmembers shaved. Rear suspension: AMT '34 Ford rear spring, Revell Tony Nancy Double Dragster Halibrand quick change differential, AMT '25 T axle housings, AMT '34 Ford stock rear wishbone. Front suspension: Monogram '37 Ford dropped front axle with spring reversed, AMT '34 Ford front wishbone.
Motor and Transmission: Ford flathead V8 and transmission from a Revell '40 Ford Street Rod. Custom resin 4-carb manifold. Stromberg 97 carburetors courtesy of Early Years Resin (http://www.freewebs....resin/bodys.htm) .
Wheels and Tires: AMT '40 Ford front and rear wheels. Moon discs courtesy of Parts By Parks. Tires courtesy of The Modelhaus (http://www.modelhaus.com/).
Paint and Graphics: Duplicolor Wimbledon White and Duplicolor Dark Jade Green Metallic. Testors Aluminum Plate Metalizer interior. Home made decals.
The Trailer:
Scratch built from various shapes of Evergreen and Plastruct plastic. Springs, wheels and tires from an AMT '37 Chevrolet coupe.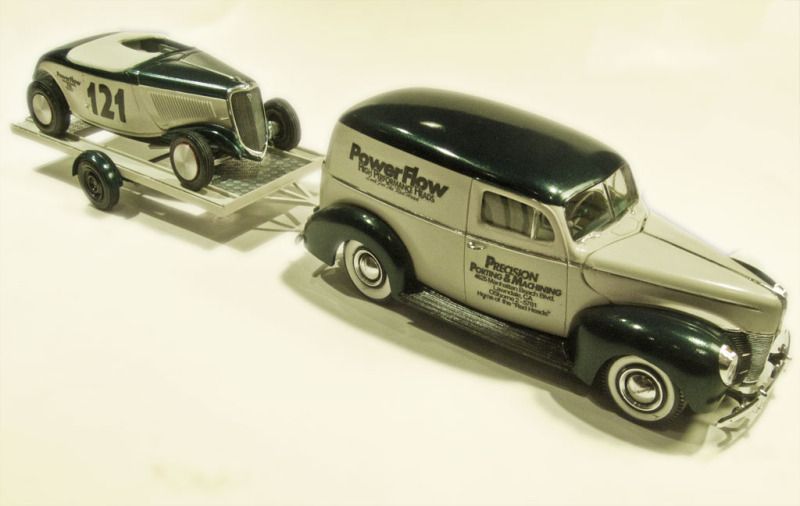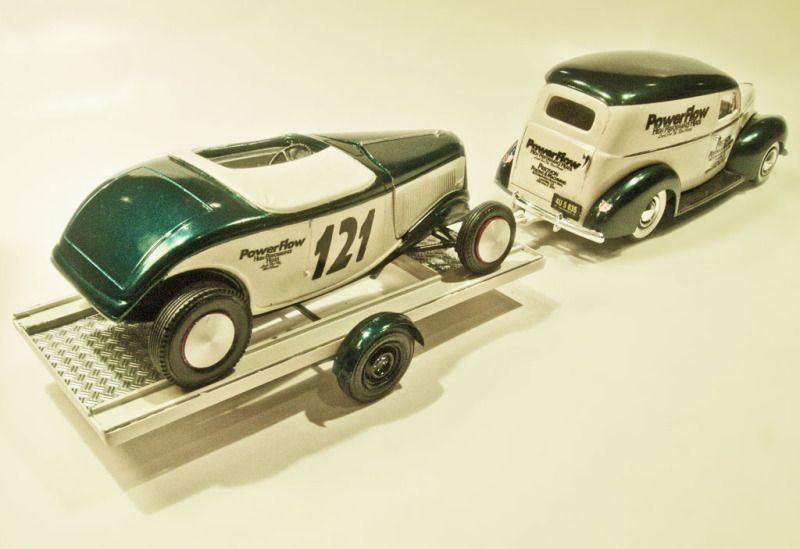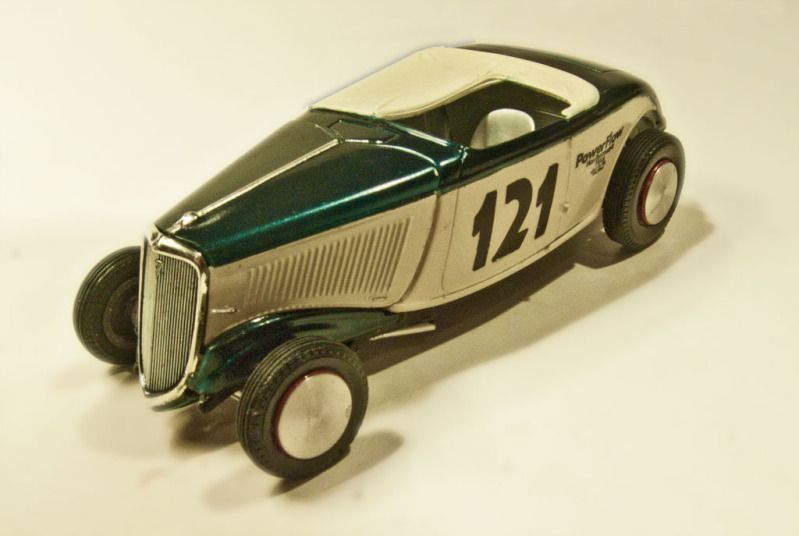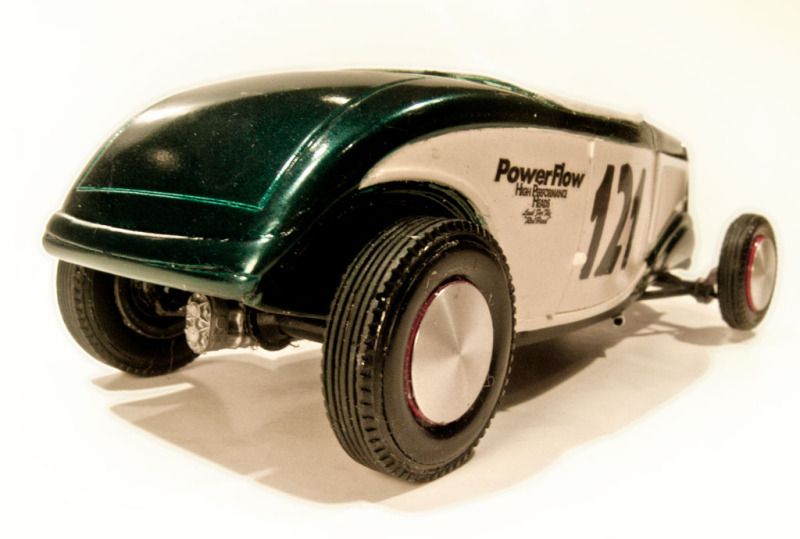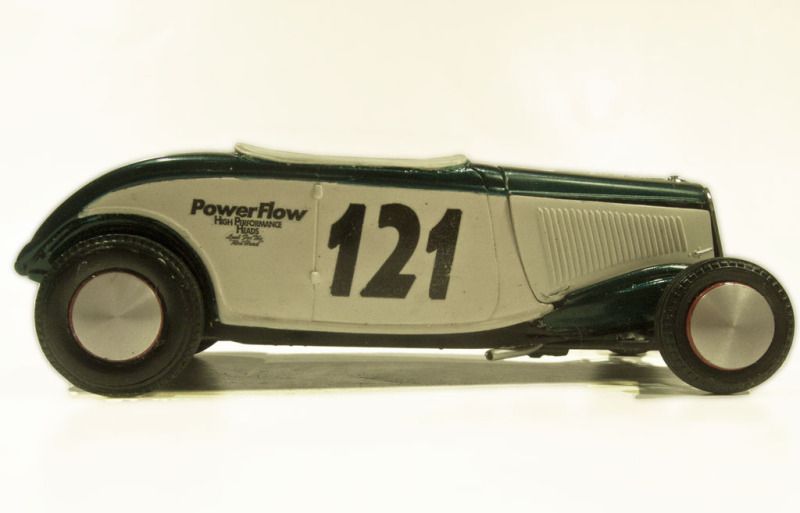 Edited by Bernard Kron, 13 February 2013 - 03:35 AM.