I already had two of these in the stash, and the weekend I won another off eBay, it came this morning and instead of putting with the others in the stash, I decided I really needed to get one on the building board.
A quick look at the parts, and compairing it against the Tamiya version I can see some plus points on the Revell version, a little more detail and a slightly different way of building it ..
As always, I started with the body, not sure why, but I've always done it this way, one thing I noticed on the body was a moulding line on both front wings, the L/H side was slightly worst, and the line goes through the panel line that goes through the front valance and also goes around the top of the wings by the headlamps, it didn't take long to remove with a sanding stick, then smoothed out with a finer sanding pad.
Before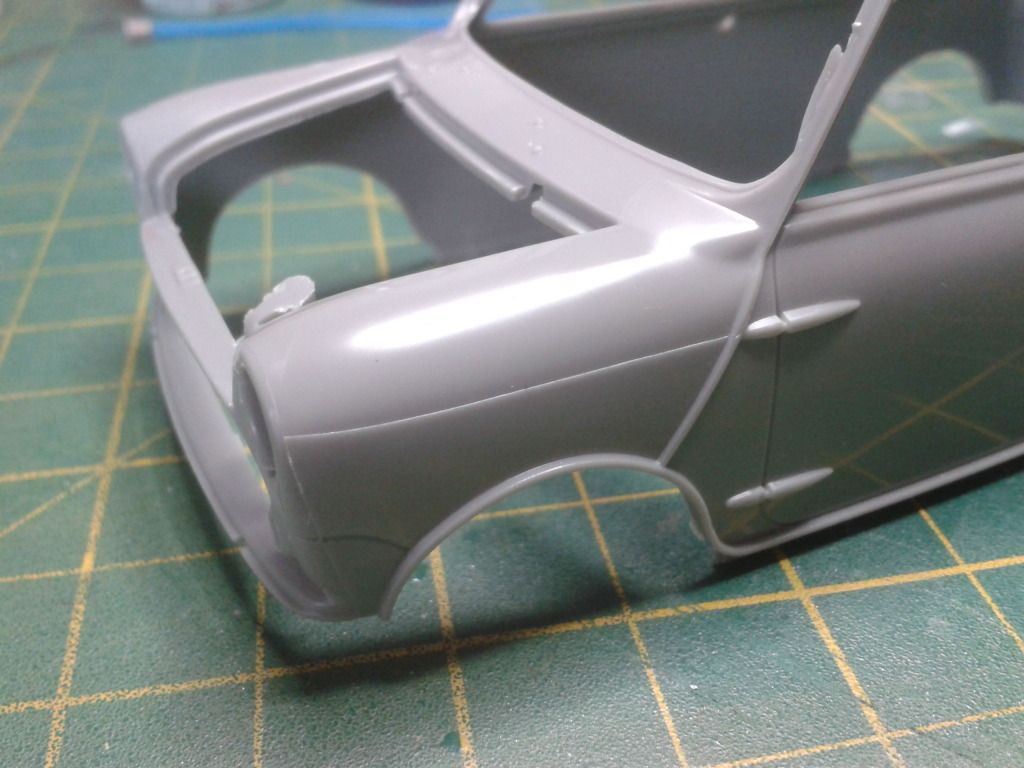 After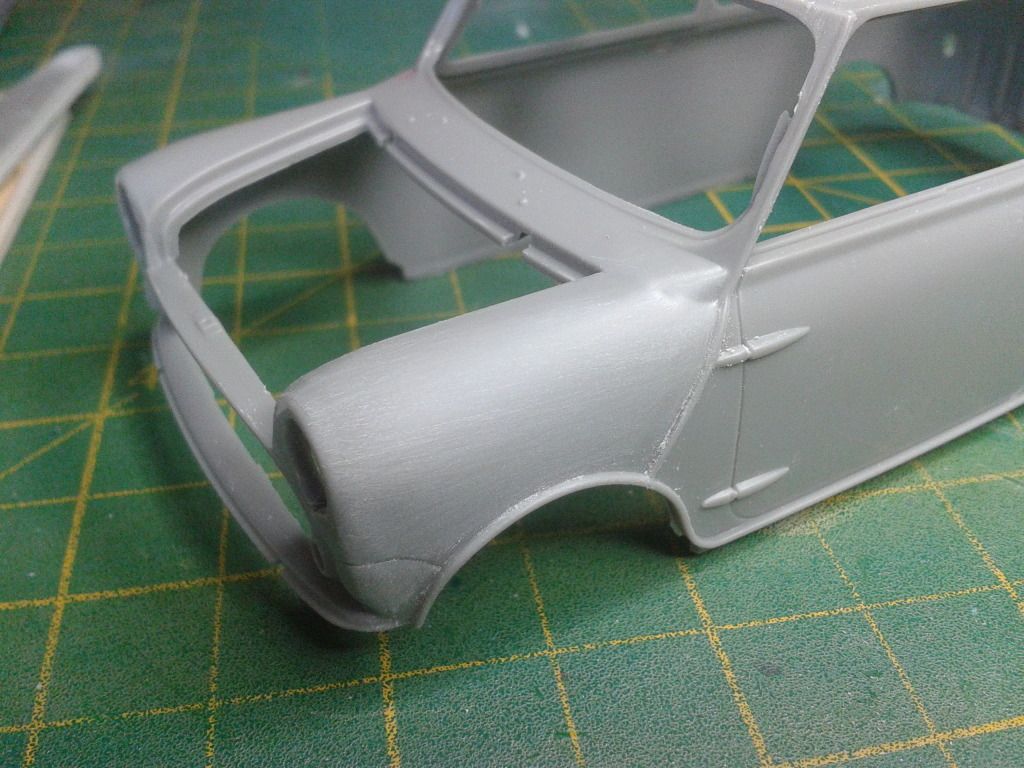 That was the worst part of the body and apart from just cleaning off a little bit of flash, the body is pretty good, there's a lot more mould lines to remove on the Tamiya version
After removing the bonnet and roof from the parts tree, and getting ready, I started on the engine, which goes together real well, I've left of certain parts until the engine has been sprayed green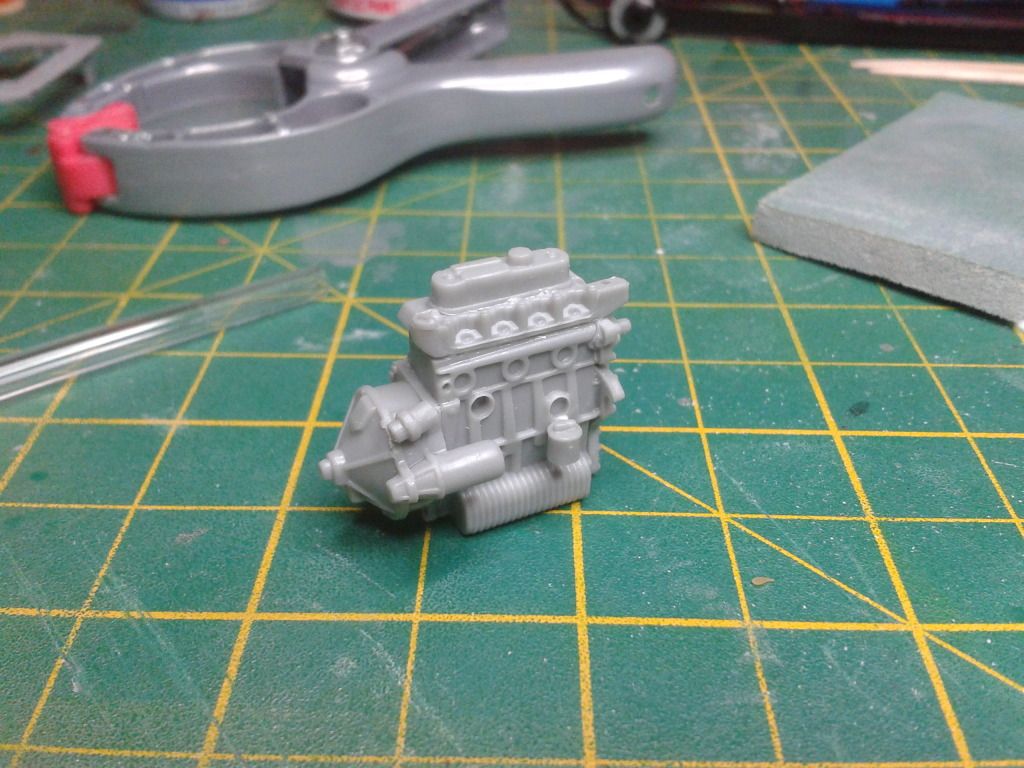 Although it tells you to fix in the engine first then fix on the inner wings, the Tamiya version has these moulded as part of the floorpan, I dry fitted the inner wings in place then tried to fix in the engine, which it did without any problems, so the inner wings and bulkhead were fixed into place, it will make painting a little easier and will of course look better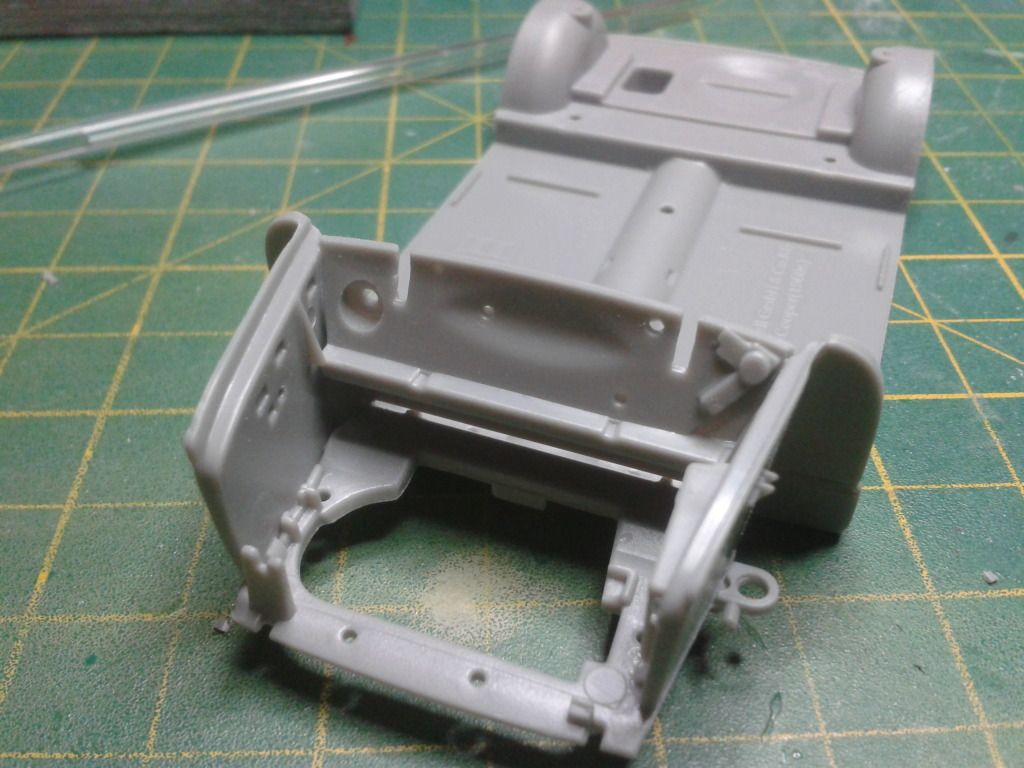 Another nice touch over the Tamiya version is seperate subframes, the Tamiya version has them moulded as part of the floorpan with just the outer parts of the subframe to add, which you do have to add to the Revell version, but should look a little better once fitted and also has the little fuel pump fitted to the subframe, this is a seperate part and fits on without problems.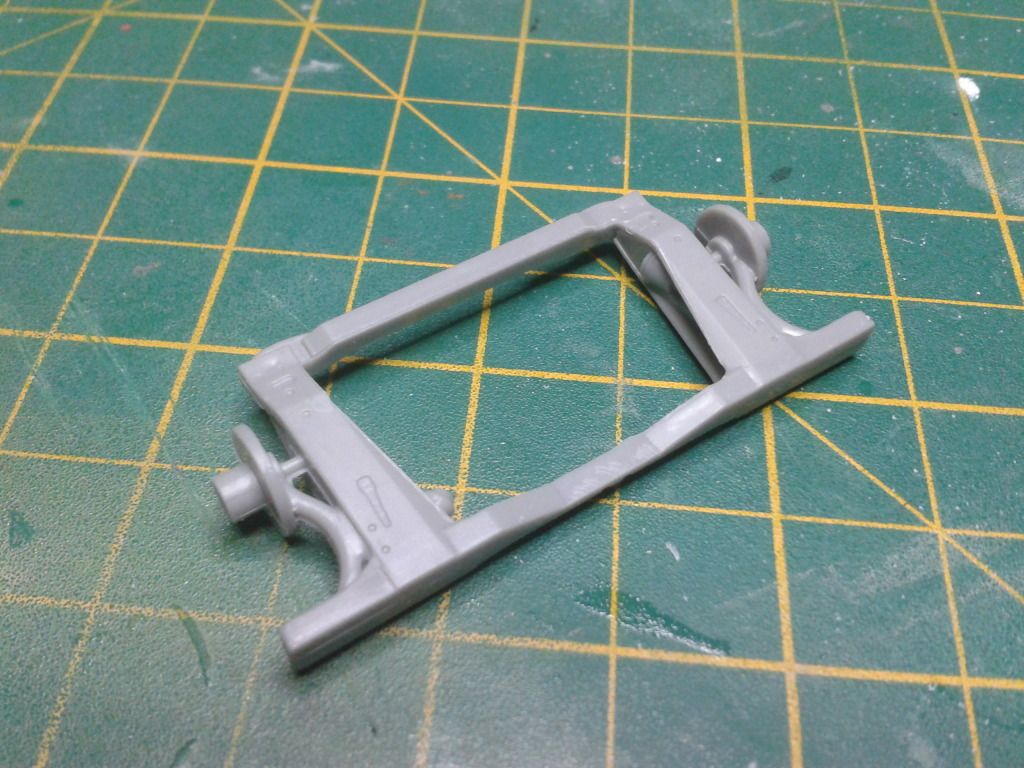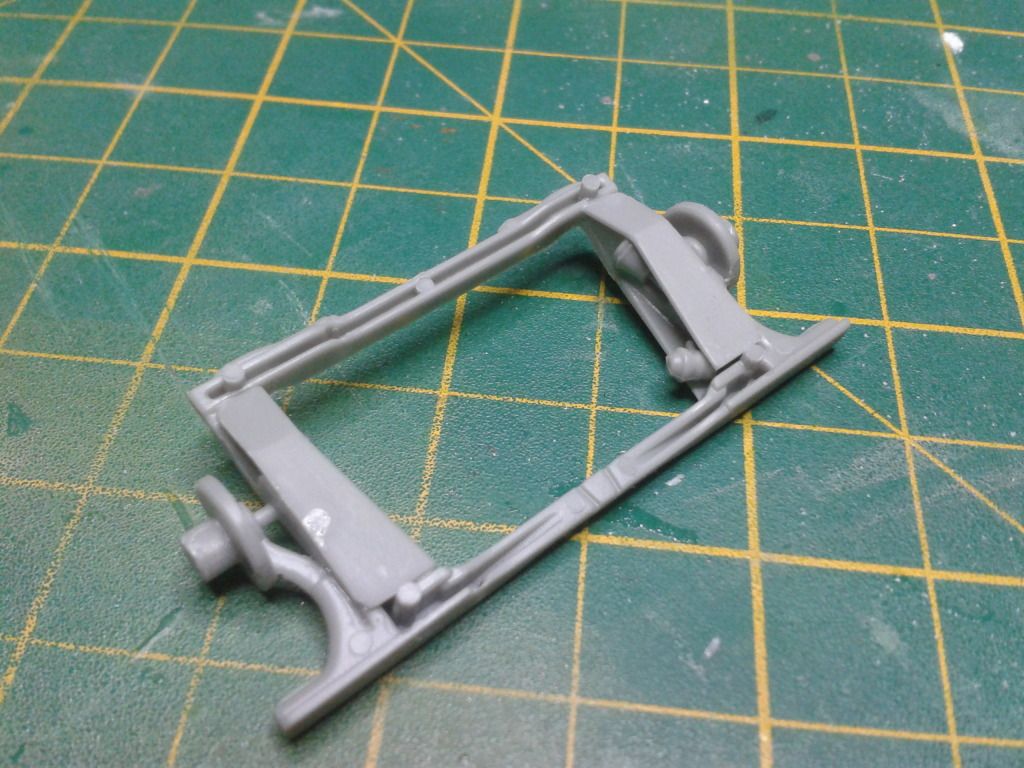 A few parts mounted on cocktail stick ready for painting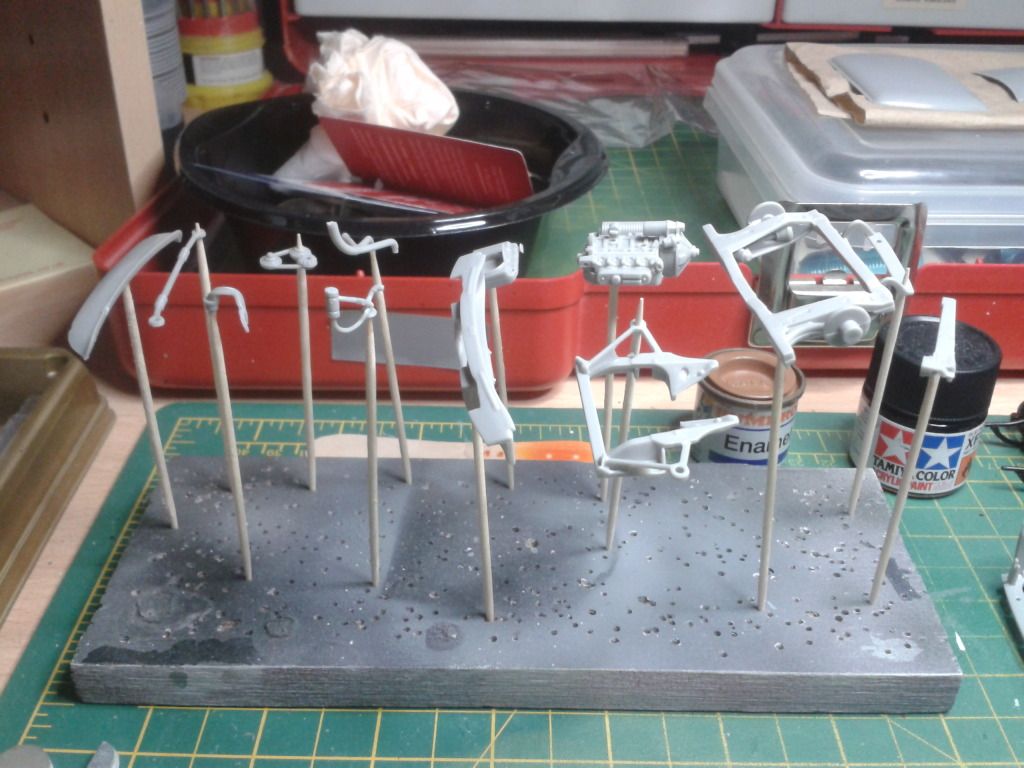 And the colour I'm going to be painting this one ?? I've had this paint for a while, as I was going to convert another Tamiya Mini to a Pre '66 body, I won't have to do this with the Revell version ....