I built this one as a kid (it first came out in '67) and I remember enjoying it. I know it was packaged in a set with the Kurtis Indy roadster sometime back, but as the older versions have become somewhat scarce and pricier, I was hoping it would get an new reissue. It turns out my wish has been granted - Dirtrack Racecars recently put it out, apparently without much fanfare.
I picked up a copy last week from a seller on EBay. What follows is my first Model Cars forum review.
First, the box, which is similar to the original: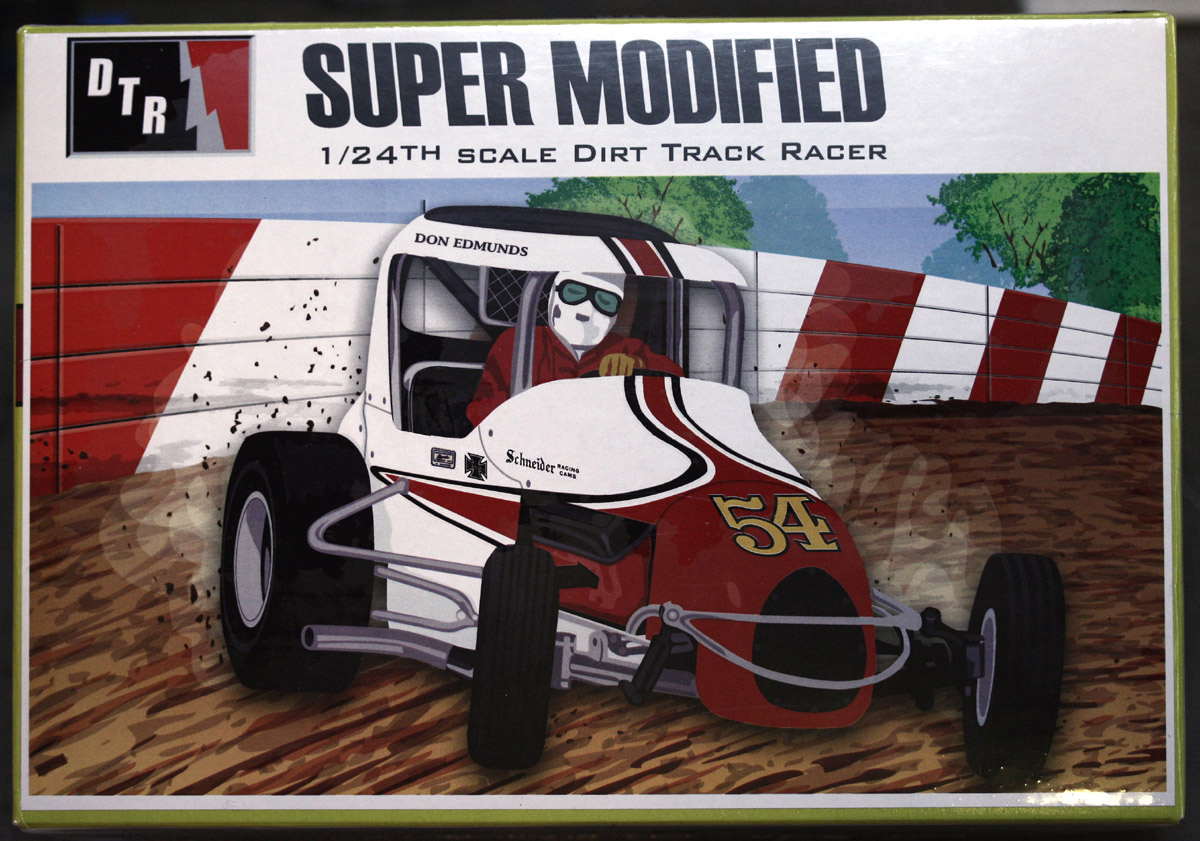 And a shot of the original box for comparison:
Inside, everything looks pretty much as it did back in 1967, at least to the best of my recollection. First, we find a copy of the vintage Monogram instructions:
A decal sheet with the stripes and few other markings (you have to paint the nose red):
The body, which with the exception of the lower nose and tail, is one piece:
A couple of white parts trees:
As you see, a rather simplified drive train and chassis.
A chrome tree:
The chrome is thick and shiny, the knock offs are molded as part of the wheels.
And finally some tires, in slightly soft rubber:
As you can see, hollow on one side for the white wall inserts. The tread area of the rears are a little concave, but I suspect most builders will replace them anyway.
Overall, a simplified kit that reflects its vintage origins, but one that has potential and could be easily improved and detailed using today's methods and materials, or just done as a clean and quick retro build. If you like the subject matter or have a nostalgia for 60s kits, you'll probably like it. I for one am glad to have it back!