I just bought a Mini Cooper S Countryman All4 at the beginning of the year after my rear wheel drive Infiniti G37 Coupe didn't make it up the driveway during a bit snow ... for the LAST time! Since then, the Mini All4 has has leisurely plowed up through 6" of snow  .. I'm saved! 

I was surprised Hasegawa has a model of the Countryman so I had to build mine. The kit is nicely done, even including a PE fret for badges and logos.
Here's the box . on top. I got two so I could do a hot rod version later and an original Mini I may make to look like the new one. Also a PE fret for logos which I may not even need.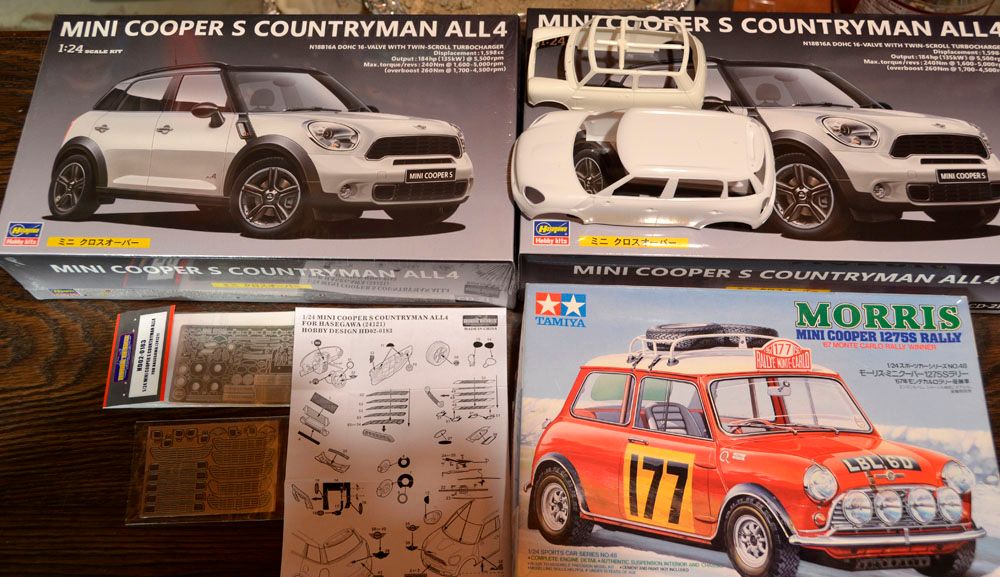 Here's the first photos I took of the 1:1.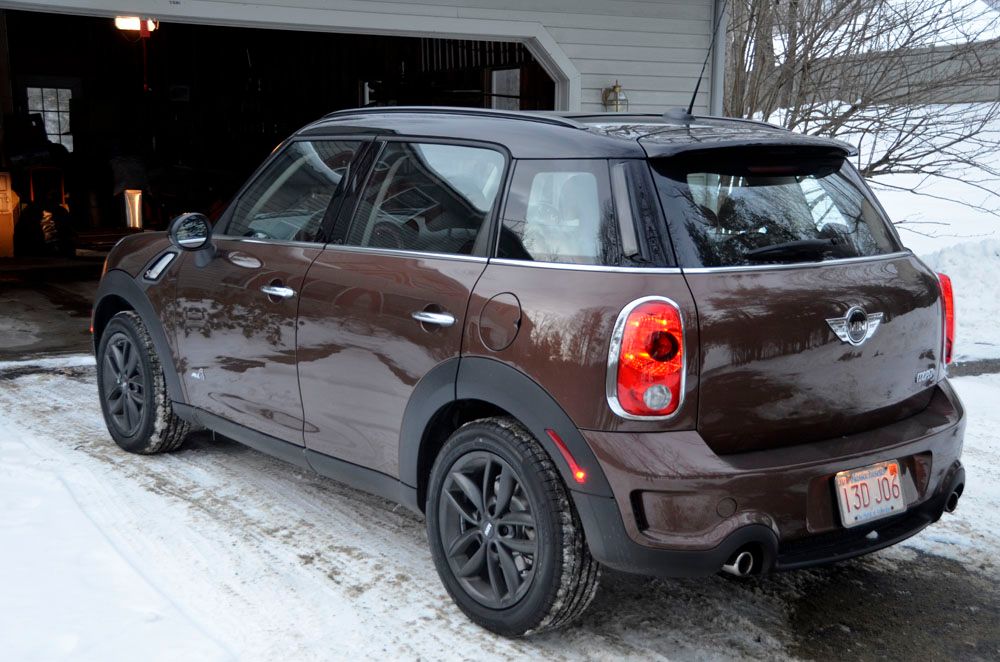 The only thing I really have to do is convert the original rear 2-seaters to 3 across in the rear. This was new for 2013. The photos show the original bucket, one gouged out and one with the new seat cushions fitted. I'll have to use some putty to shape the edges of the rear seats on the bucket. The blob on the wire is the rear power shroud that goes on the tunnel in the back.