I been building on this
I was planing on using this Mack to pull the trailer but it looks kinda small in front of it so i`m not sure any more, what do you think???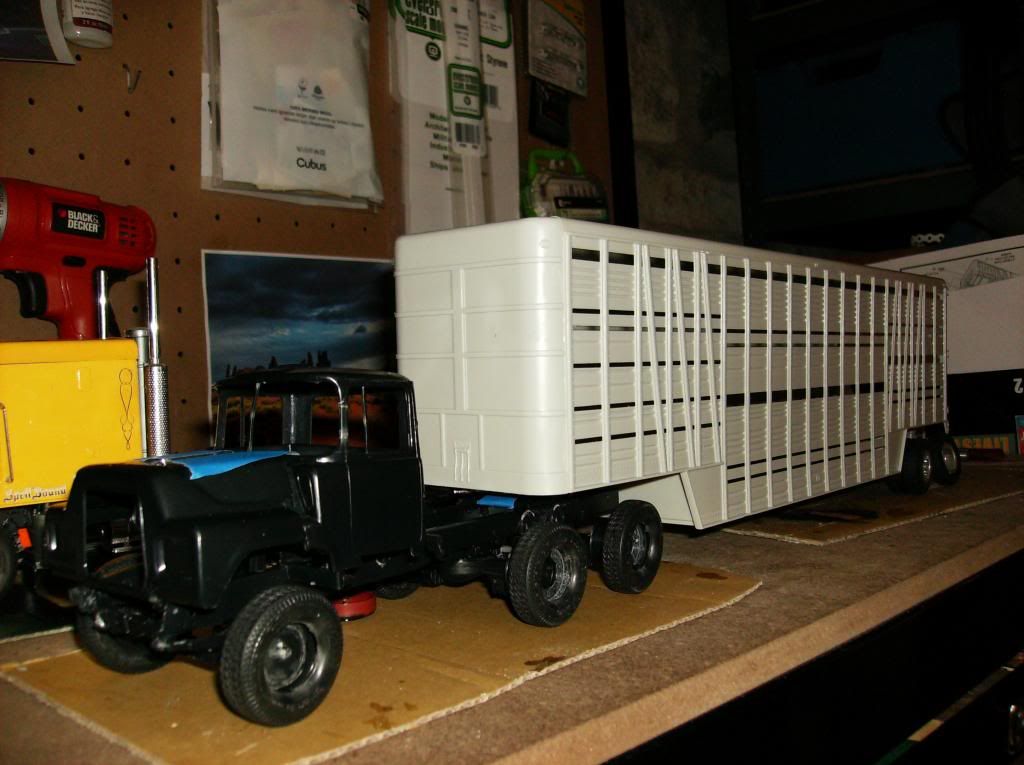 I tried this one in front and it looked better i think, i`m not sure.
What do you think, shall i go for the Mack or build a coe truck or another conventional??