Hello all.  I fought with it a bit at final assembly, but it's done...!!!  A few notes to anyone else who is going to build this kit;
- - DON'T attach the front and rear pans until AFTER the chassis / interior assembly is installed (like the instructions say).  I made the mistake of attaching them beforehand thinking it would look better when all       
     painted in one shot.  It doesn't matter because the seams where the pans attach to the body are covered by the bumpers anyway.
- - Prepare for a LOT of cursing, swearing and sweating when fitting the completed engine / chassis / interior assembly into the body.  IT IS A VERY TIGHT FIT...!!!  You'll have to gingerly spread the body sides   in order to get the rear inner fenderwells to slide down.
- - Open up the locating holes a little bigger for the bumpers, the front fender ornaments, the mirrors and the antenna.  After a couple of coats of primer, paint and clearcoat the holes get very tight for the pegs to fit.
- - Slightly enlarge the locating holes for the windshield locating pins in the interior.  It's such a tight fit that the glass literally snaps into place and the area around the locating holes cracks a little.  Fortunately the
    cracks didn't travel into the windshield area.  I'm suggesting that YOU slightly enlarge the locating holes just to be on the safe side so the glass doesn't crack on you.
- - Glue the firewall into the body and not to the interior assembly as the instructions say.  You'll get a better fit to the engine compartment that way.
- - Make sure that the radiator and radiator support assembly are seated as low as you can get them or the hood won't close right (like mine..!!)
I think those are all the major points of difficulty that everyone should be aware of, along with the exhaust system issues that I previously pointed out in my WIP thread for this model.
Now, without further ado, let me introduce you to Christine's sister......   CHRISTINA....The GOOD 1958 Plymouth......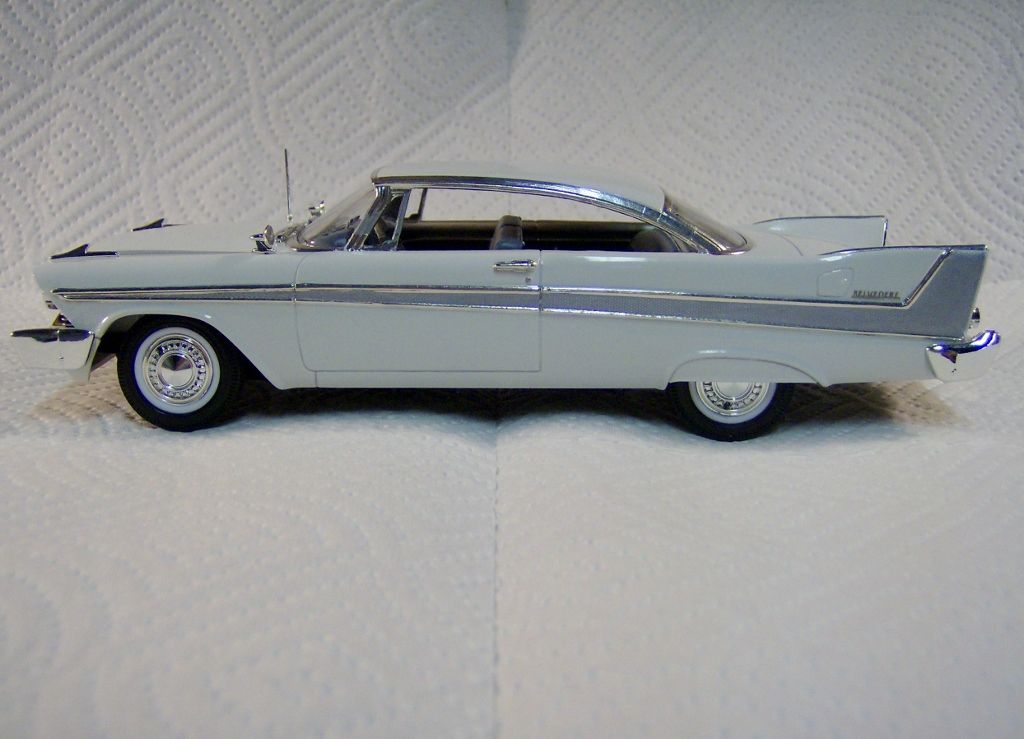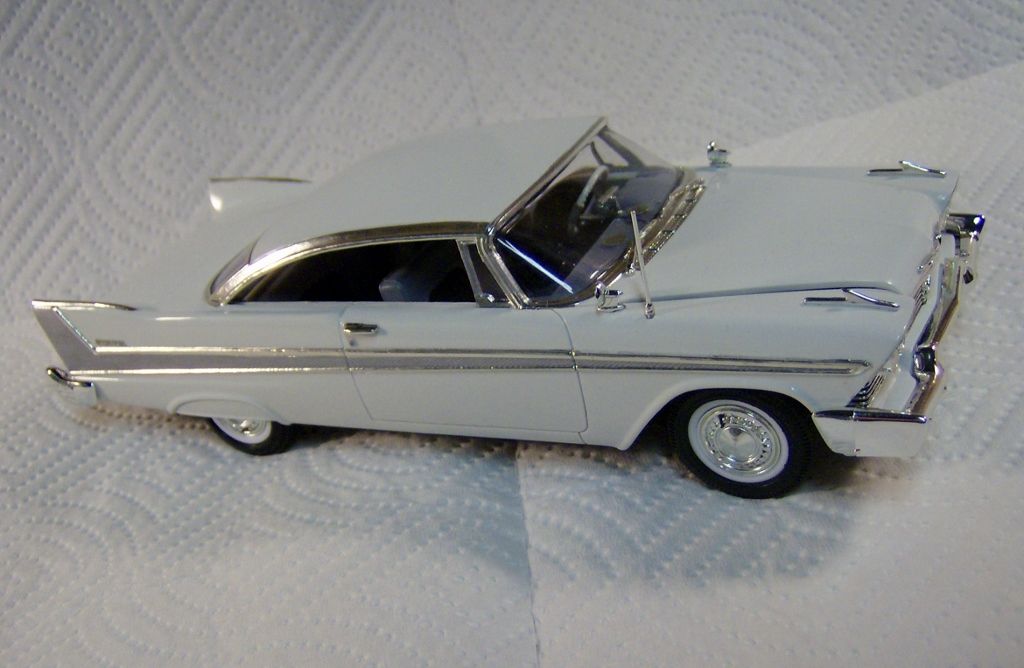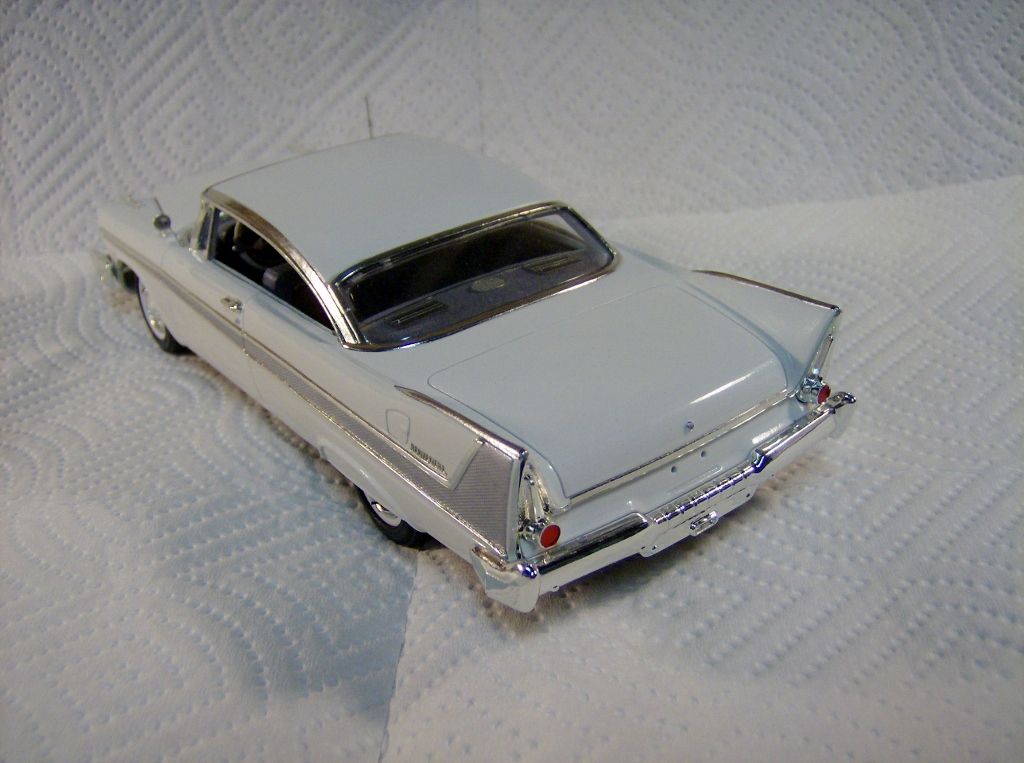 and here's a shot of the engine compartment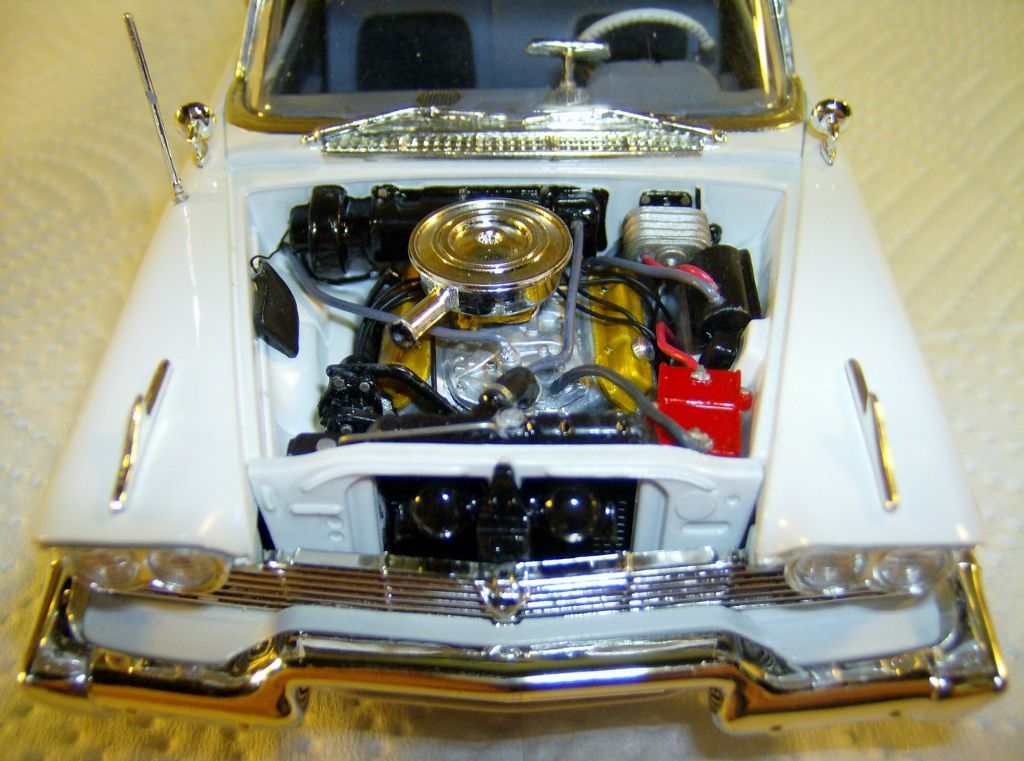 Thanks to all for looking in at this.