Now when Mika's '57 Chevy is Finished, We decided to build 1964 Super Stock racers. This time they are not team mates like before (We built pair of '62 Catalina SuperStockers last year) but they are enemies to each others. I'm building '64 Ford Thunderbolt and Mika is building '64 Dodge 330 (The Color Me Gone version). Both builds will be built the way they could have raced in '64.
My Thunderbolt build started from Revell Streetburner kit I won at local Model Car Show. It is really nice kit, lots of parts and they are really nicely molded. I started by looking at some reference material from the books:
Then it was time to start building. The kit doesn't have Roll Bar or Roll Cage at all, so I decided to make one. Because I didn't have enough styrene tubing to make whole roll bar from scratch, I had to use one Roll Bar from my Parts box as a basis. It is bit lowered now. But since I found new styrene tubing, now I will scratchbuild whole roll cage, it'll be better than the one I already started hacking.
The engine is painted Gloss Red, Manual Transmission is silver. Only minor clean up was needed after I installed the block halves together, the fitment was really good. I decided to remove the chrome plating on the Intake Manifold, then I painted it aluminium. I started some assembling too, this is how it is now.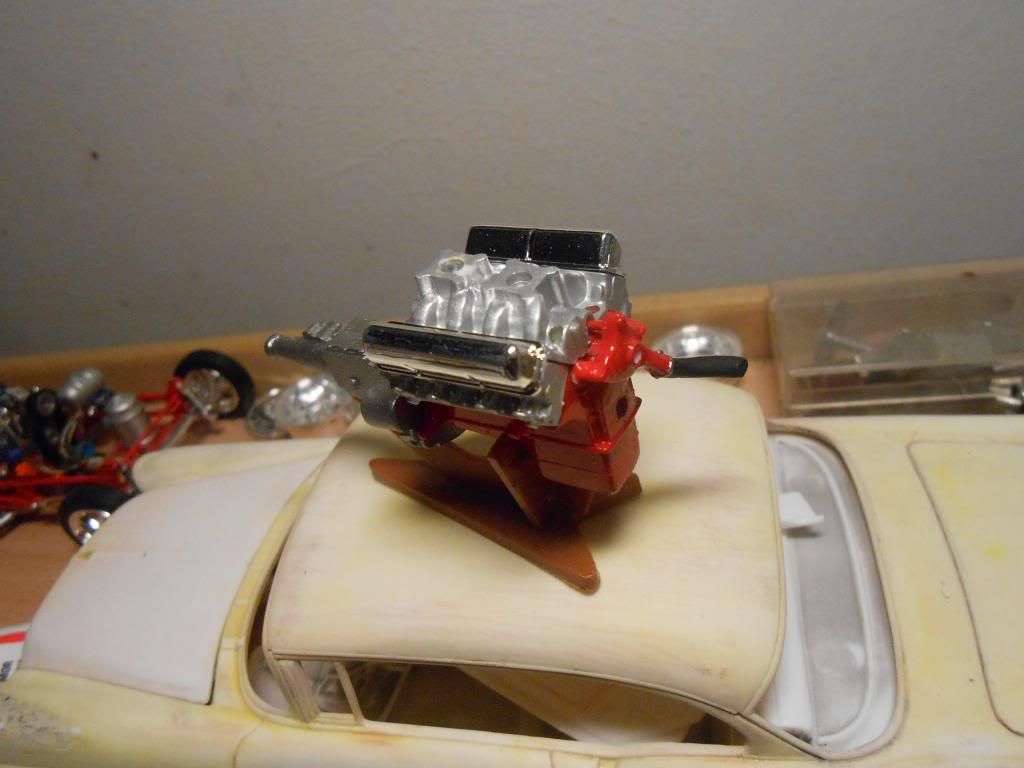 Rear wheels and tires are completed too, the tires were sanded with Dremel and sandpaper to make them look bit used. Wheels are from the kit, I just painted the details on them with different colors. Tire decals are from my parts box. I decided to use the Steelies for rear, it just looks right to me.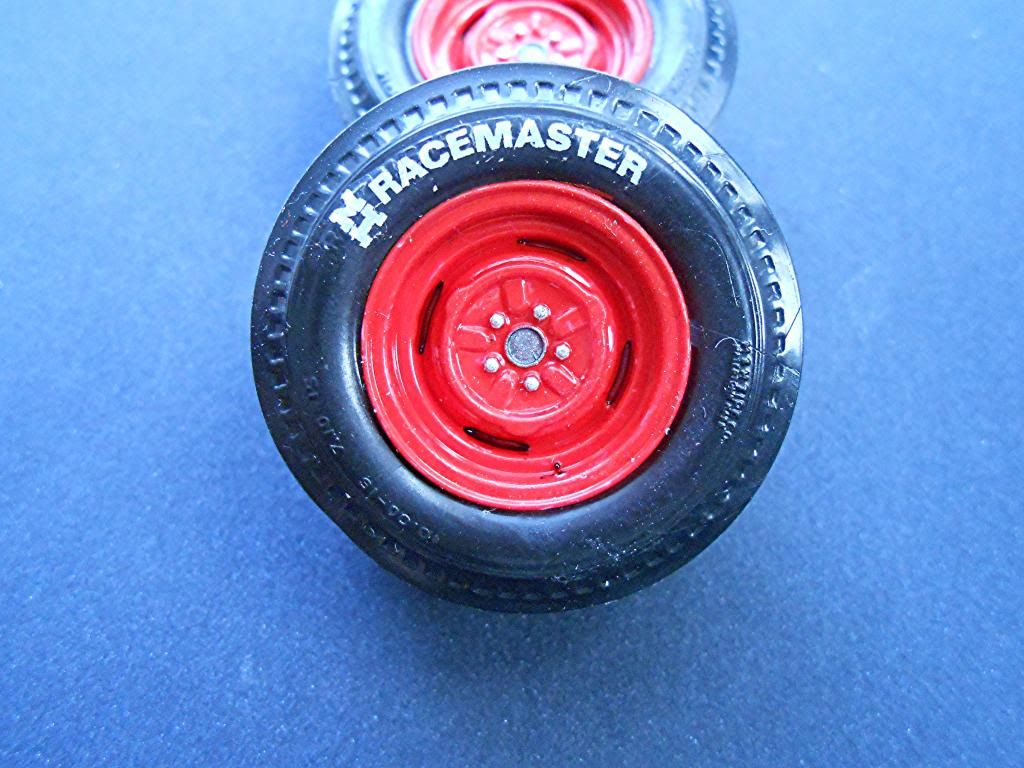 Mika will post few pictures soon....Stay Tuned.