This project is close enough to done to call this truck in service.
I started off with a diecast 1/24th scale Matchbox model of a KME F450 Ford mini-pumper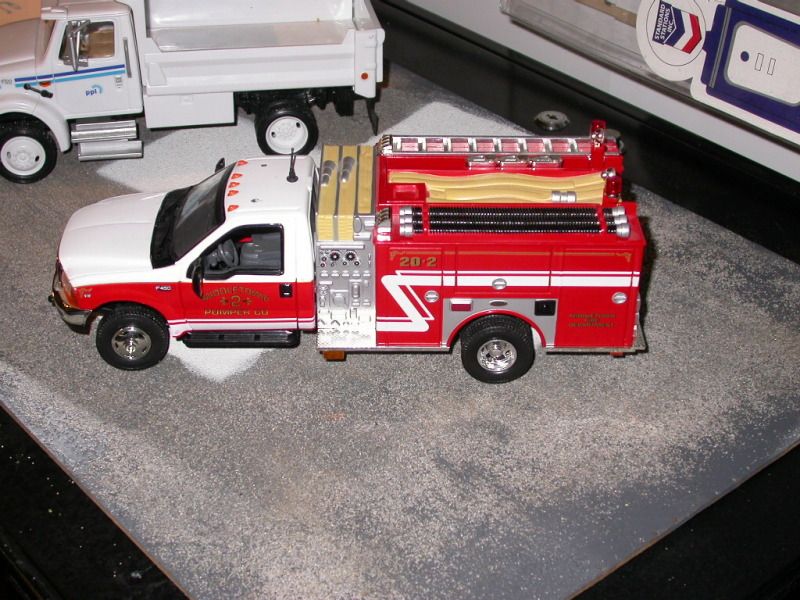 I wanted to replicate our Summit F550 Compressed Air Foam mini-pumper (Call Sign 11-2)
.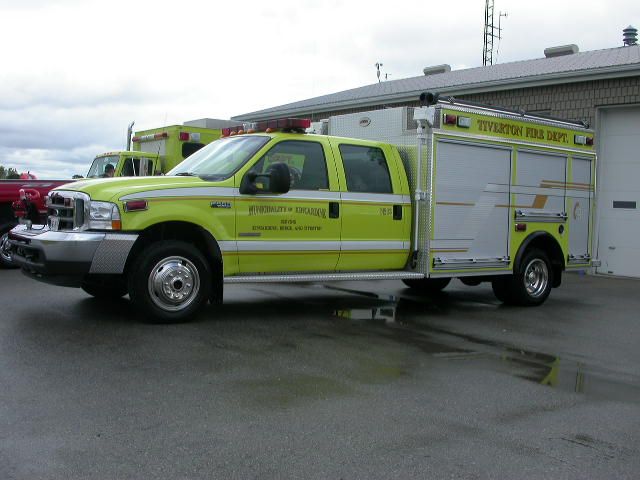 Since the original was a diecast I gave up on the idea of converting it to a 4 door cab and went with a standard cab instead. After a lot of scratch building here are the results as 11-2 arrives at the fire hall The only diecast bits left are the door skins hood and cab. Everything else is plastic.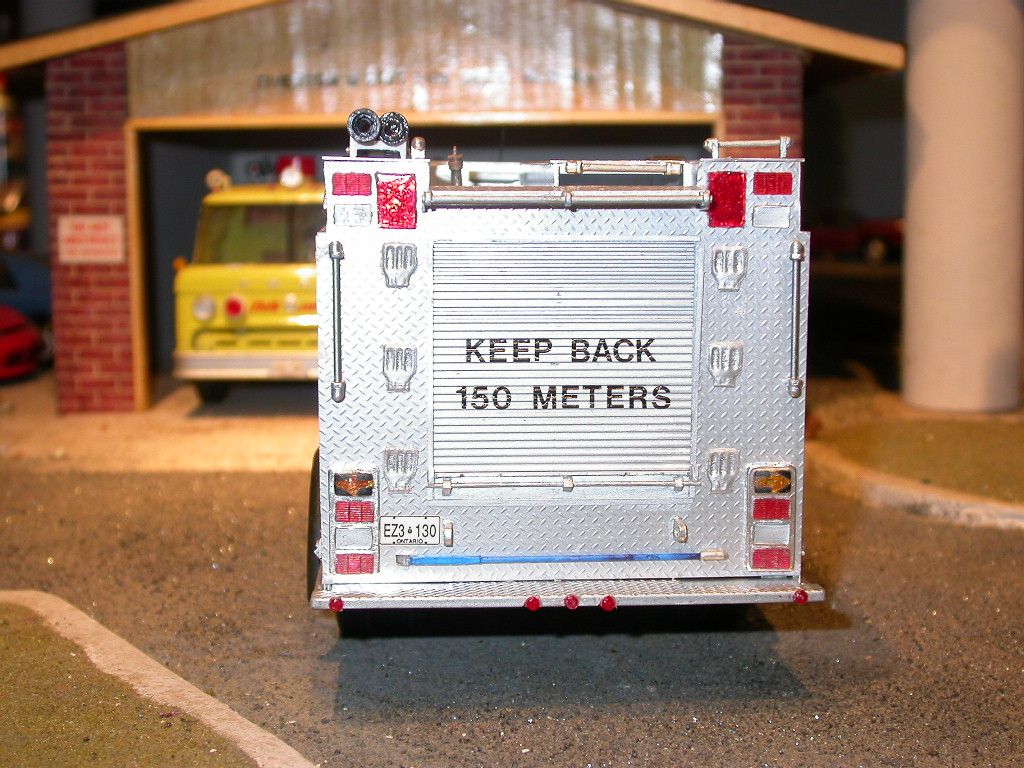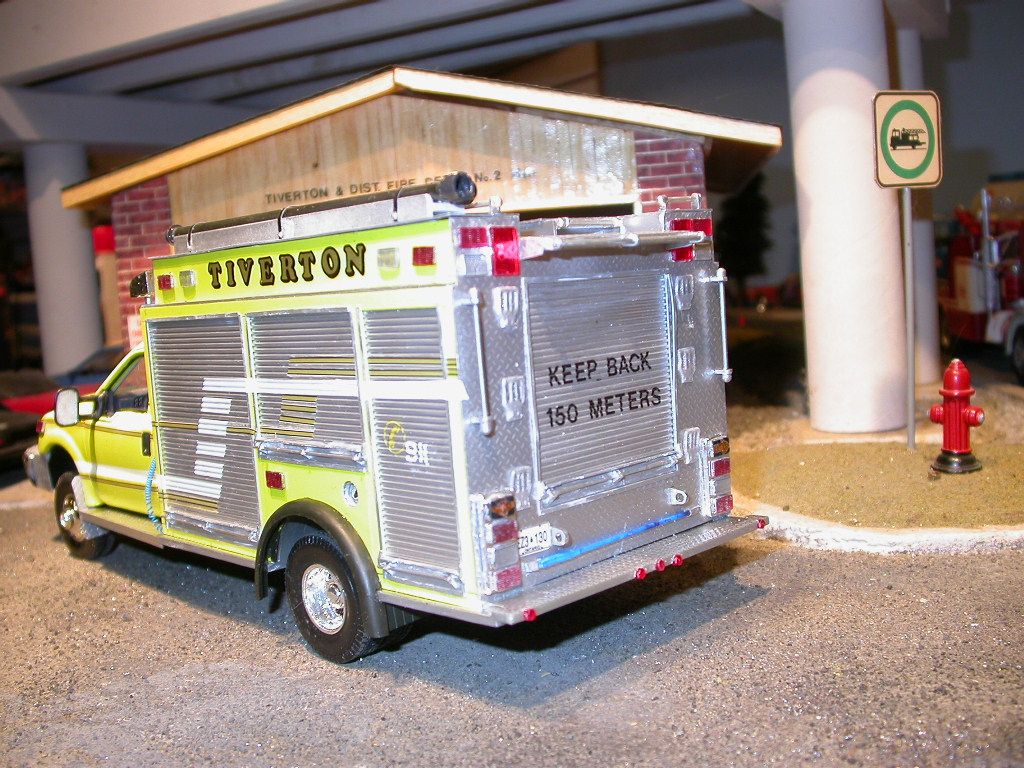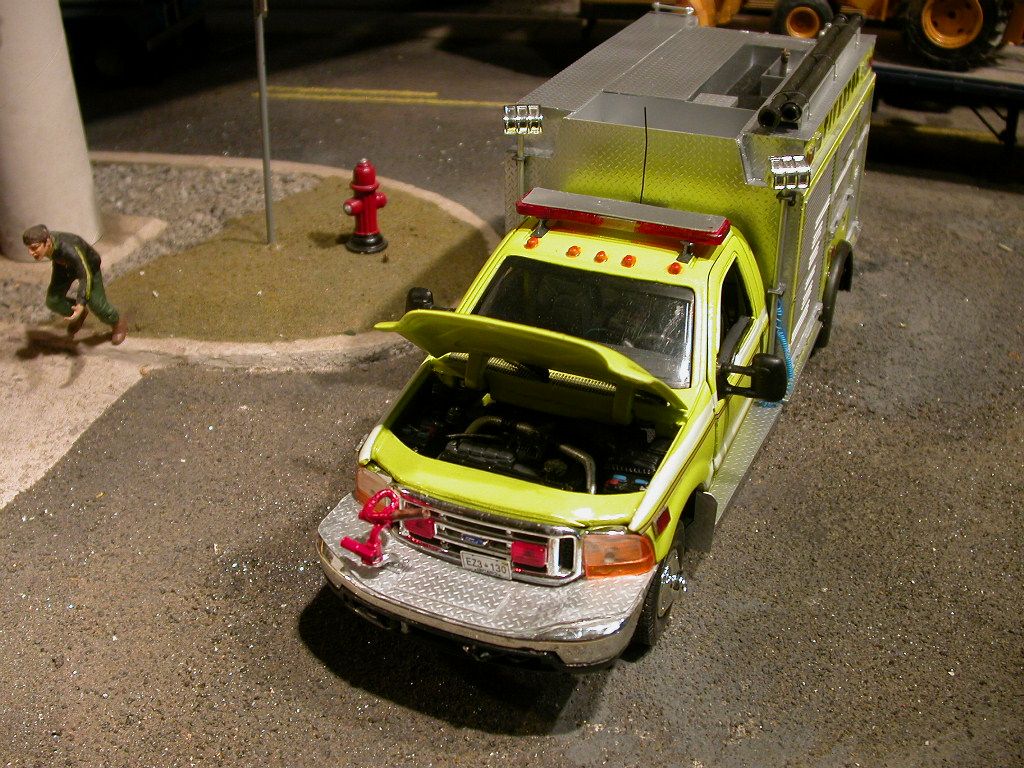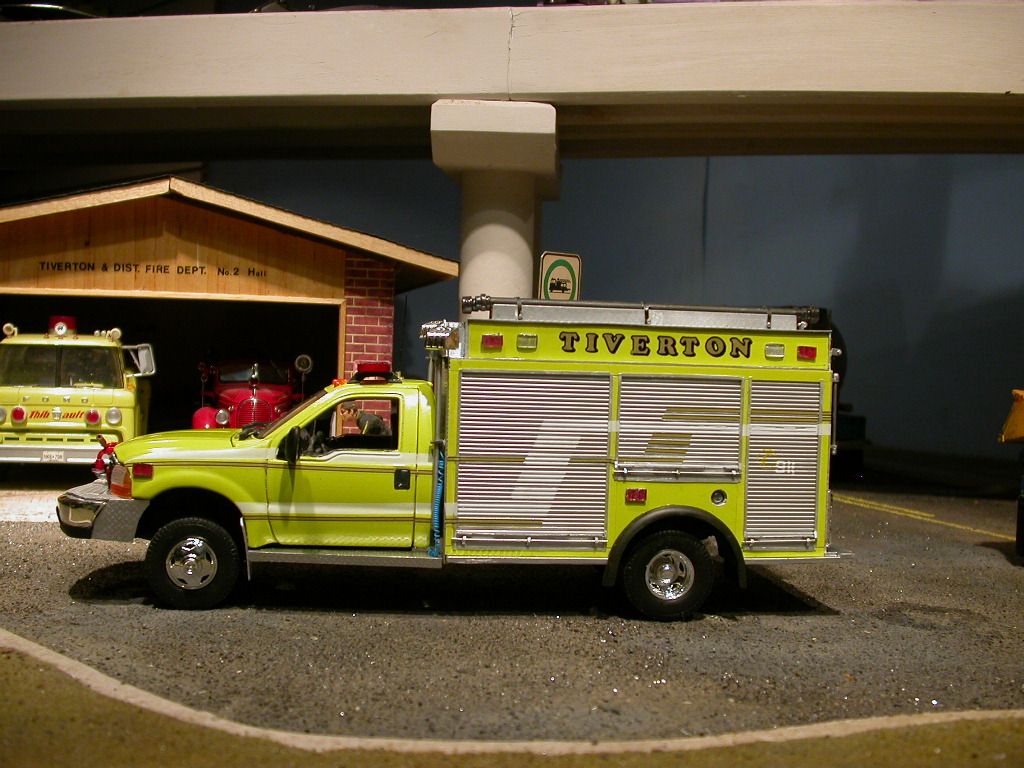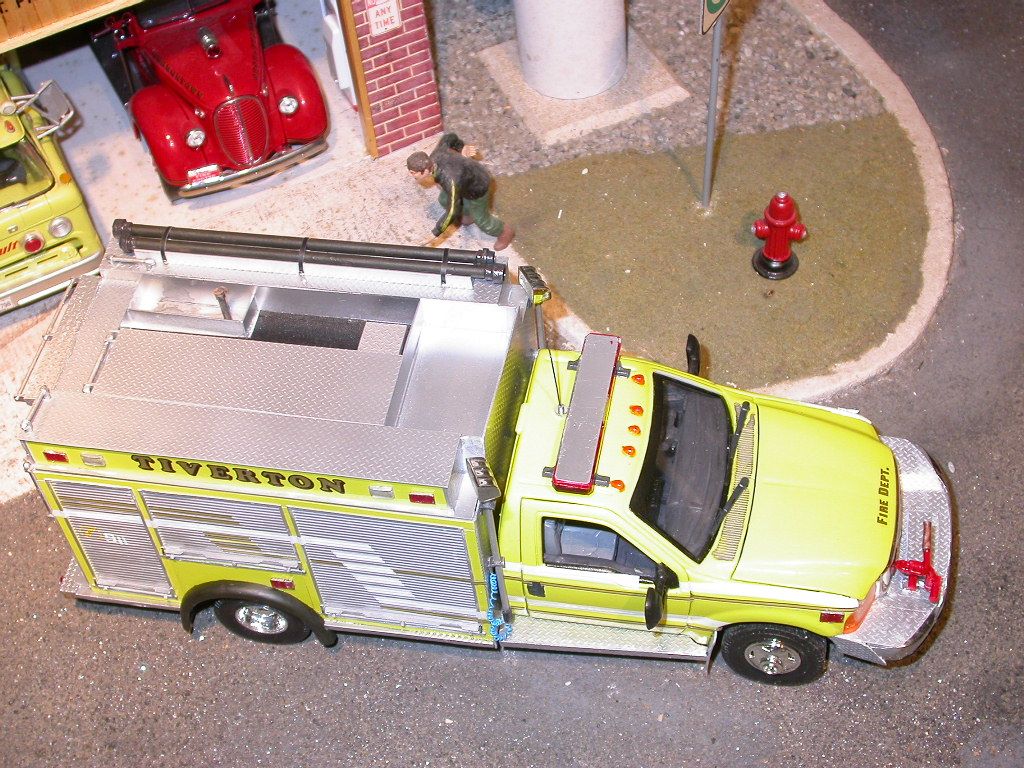 Thanks for looking
Carl