This will be an ongoing long term project. Starting with a Revell Special Edition 62 Impala. I started my quest for the proper parts last year when I found this picture on-line.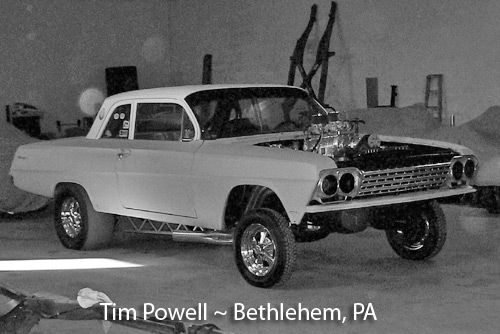 The first thing I did was open the trunk and doors.
I tried a couple of different front axle configurations, but I like the single leaf spring here. It's just different enough.
The tires and rear wheels are parts box specials and the front wheels are from the Tweety Pie kit.
I have a PE set and will be digging deep into the parts box for this one. I hope you enjoy it...
Edited by James2, 24 February 2013 - 06:10 AM.